Group Bookings Reviews
"Wedding of our dreams"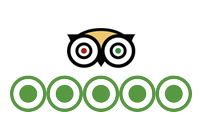 My husband and I were recently married in Bequia and we rented all 5 rooms at Tropical Hideaway for us and our immediate family. It is truly hard to find words to describe how much we enjoyed our stay!! The owners, Martin and Julie, were incredible hosts who picked us up from the ferry/airport and brought us up to the villa. When we arrived at the villa, Martin was quick to provide us with his own special rum punch (definitely recommended!) and then take us on a tour of the different rooms. When we got our first glimpse of the pool we knew we had made the right choice! Absolutely stunning! The infinity pool is one of the nicest pools I've ever seen in my life. Others in our party were also quite taken with the poolside daybed!
We spent a total of 8 nights together as a group and spent most of our time hanging out by the pool. When the big day arrived – Martin and Julie were absolutely incredible making sure that we had everything we needed and decorating the dinner table, etc. They truly went above and beyond. We had wedding photos taken by the infinity pool and on the grand staircase and they are spectacular! We can't imagine staying anywhere more beautiful and with such gracious hosts!! We are already talking about coming back for an anniversary celebration!
"Heaven on earth"
We have just arrived back from our two week stay at Tropical Hideaway and it was more than we could have dreamed of .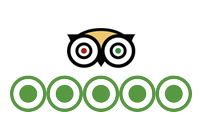 Martin, Julie and their daughter Corrie took every effort to make our stay idyllic .
The house, the staff Marlon and Annie, Missy ( the most amazing pooch) nothing left us disappointed .
Every part of the house is perfection . The best pool I have ever seen and the cleanliness of each room is second to none.
We were lucky enough to have the whole property with 5 other friends who were all equally amazed every second of very day at the pure perfection of this property.
The island of Bequia is one of the friendliest island my husband Brett and I have visited, everyone makes you feel so welcome.
We certainly will be back and the best way to see Bequia is from Tropical Hideaway, views to die for . I would say best spot of the island.
Everybody needs to visit here once in their life, I on the other hand need it more frequently !!!
Thank you Martin , Julie , Corrie and gang for making this one of the most precious two weeks of my 43 years .
See you next year for certain !
Lydia Eadon
"To stay here again is worth the yearlong wait until February 2015!"
From the time that Julie and Martins' daughter picked us up at the Bequia airport to the moment we left, Tropical Hideaway was a dream vacation for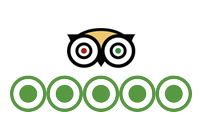 us. Our hosts carefully prepare for their guests with care and attention to details. The welcoming tour and the guidebook for Tropical Hideaway are both very comprehensive and literally answered all my questions. I stayed in Palm Cottage while two other couples that are friends stayed in two of the other suites. The cottage was first rate for appearance, building materials, comfort, shade, and an excellent view. The kitchen was used every day for at least one meal and had everything i needed to prepare a meal. The construction materials and the details, in the guest suites and throughout the property made for a very comfortable and satisfied feeling.
Julie and Martin make the stay easier by providing services that would be time consuming and more costly for their guests. They are willing participants in guest activities like beach hikes, sailing trips, and dinner parties. Julie and Martin have many means of assisting their guests in finding their way around Bequia and are also most helpful making arrangements for day trips and finding local places of interest.
The combination of location, view, pool, fabulous home construction and excellent hosts make Tropical Hideaway my most desirable vacation location. I am looking forward to 2015!
"An absolutely perfect experience!"
Our group of five couples stayed at Tropical Hideaway for six nights and could not have had a better experience. The accommodations and the infinity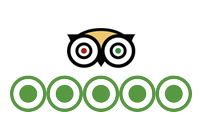 pool/gazebo area were extraordinary. Our Penthouse Suite was beautifully furnished, with a super-king, very comfortable bed, terrific outdoor bathroom and shower and the best view of Admiralty Bay from our terrace. The kitchen appliances were all high-end, clean and polished and worked perfectly. The video and sound systems were phenomenal– it's too bad we didn't have six months there to catch up on all the movies and tv shows we have missed but were in the digital library.
Martin and Julie were wonderful hosts– there when we needed them, out of sight when we wanted our privacy. They were extremely responsive to our requests, there advice and recommendations were spot on and they were able to provide us with all the best food and drinks we asked for. They have great personalities as hosts/innkeepers and contributed greatly to our enjoyment of our time at Tropical Hideaway.
"A Wedding in Paradise"
We've just had our wedding at Tropical Hideaway and quite simply it was a wedding in paradise. Tropical Hideaway is absolutely stunning, the Infinity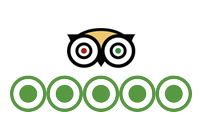 pool is by far the best we have ever seen and the sunset and ocean views are amazing. I can go on and on, but I would simply be repeating what all the previous reviewers have said. This really is a Mustique quality property, but with Bequia prices and friendliness.
Tropical Hideaway proved to be the perfect venue for our wedding. We got married on the Pool Deck with a lovely local lay preacher conducting the ceremony. Then it was up the grand coral stone staircase to the huge veranda where we had a magnificent dinner prepared by a local restaurant, an afternoon having photographs taken around the Villa and it's tropical gardens and finally some sunset snaps taken on Princess Margaret Beach. Martin & Julie organised everything and it was done to perfection. A live band came on the evening as did around 50 friends and guests and once again martin & Julie organised the champagne, food and drinks for us. The local restaurant produced what I can only say was a Caribbean feast. The band played into the early morning hours and our wedding in paradise was over, to be remembered and cherished for ever. Read the reviews, everything is true about what they say and a massive thank you to Martin & Julie
"A little piece of heaven"
I stayed 2 weeks at Tropical Hideaway. The most beautiful place and wonderful people you ever come to know. Martin and Julie are so special. There are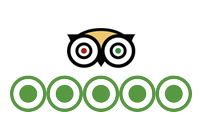 few hosts that take the time to get to know you and with whom you enjoy their company so much you don't want to leave the property. I stayed in the Infinity Suite for the majority of my visit, but also spent several days in the Palm Cottage. Both were beautiful and the beds in both you can't beat! You have all the amenities of home. I could live in either one and be perfectly content. They have 3 other family members that roam the property Tonga, Trinidad and Tobago (beautiful Bengal Cats). I was able to view all the Cottages and you can't go wrong in which ever one you choose. Hibiscus is a little hike up a hill if you can't walk well. The Poolhouse is the only Cottage with two beds. It is quite large and roomy. My friends stayed there. Perfect location right under the beautiful infinity pool which a view of the beach and when I was there 252 boats. The water is crystal clear. If you are going for a special occasion – consider the Penthouse. The most amazing view at night and day. I am planning on returning this summer. The trip won't come soon enough.
"The most amazing vacation yet!"
My wife and I stayed at Tropical Hideaway from March3 thru March 16 this year and were totally in awe of this 'tropical hideaway".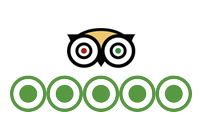 We did not book until September 2014 and were surprised that Martin /Julie could accommodate us, but it was managed with somewhat of a unique booking that allowed us to stay in three of the five rooms during our stay.
First we were in Palm Cottage, which is a lovely room, with great views of Admiralty Bay & Port Elizabeth (all of the rooms have spectacular views actually). We loved the 4 days that we stayed in the room and thought we would be disappointed leaving to move to the Hibiscus Cottage, as we felt so comfortable there.
Marlon, their groundskeeper/ helper moved our luggage while we went into town and when we arrived back all our possessions had been relocated to a room with even more stunning views.
Our final stop in our stay at Tropical Hideaway was the Pool House. It was this room that my wife fell in love with. We were offered accommodations in the penthouse, for the final two days of our trip, however we chose to stay in the Pool House for the remainder of our stay.
We viewed the Penthouse & Infinity Studio and they are equally impressive as the rooms that we stayed in.
Everything that you see on the website is as it is. The rooms & the views amazing….. the hosts, even more impressive.
All in all, this is truly a five star accommodation. We are already booking to go back next year!
If you are seeking solitude and want a very special vacation, this is the place for you!
It is truly SPECTACULAR!
***** Star
"Amazing trip in paradise!!"
We recently returned from an 8 day stay at the Tropical Hideaway with a group of friends. The hospitality we encountered from Martin & Julie and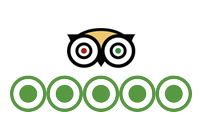 many others on the island was top notch. Bequia and the Tropical Hideaway in particular truly is a friendly island escape! My husband and I stayed in the Infinity Room and loved the room. It had everything we needed for our stay. We loved the fact that we were steps from the pool! We were fortunate to be able to check out all of the rooms while we were there and each one was very unique and really you couldn't go wrong with any of them :). The property was clean and meticulously cared for. The views from the Tropical Hideaway are breathtaking. Any questions we had were answered by Martin & Julie and whatever we needed they were quick to accommodate. This is a trip that we will never forget! We will definitely recommend the Tropical Hideaway to all our friends and family and will hopefully go back sometime in the future.
"Yes – everything they say is true……………."
9 of us spent 3 weeks at tropical hideaway jan/feb just gone. We have been renting villas in bequia and mustique since 1977 [yes – lucky us] and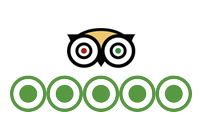 are always on the lookout for new/better places that come available. We knew where this property is located, having watched it being built over the last 5 years or so, and as soon as we saw it was finished and available we booked it – expecting it to be stunning – and yes it is.
The amazing quality of construction, fixtures,fittings, furnishing, appliances is unbelievabley high and a credit to to the owner/builders – absolutely fabulous – as some one once said !
The pool is the best [and largest] we have encountered in the Grenadines, it's even HEATED – up to 83'F – ideal for us softies, and really appreciated by he elderly and very young in our large party
I could go on and on – but would only be repeating what all the other reviewers say – it's wonderfull
We had the whole place to ourselves [other than the owners on-site accomodation] and the owners played the very difficult ballance of leaving us undisturbed/being there when needed perfectly
We opted for 'full service' – an extra expence that to us was well worth it – but if you're just a couple in one of the suites, then that might not be essential
The owners local knowledge and contacts were of great use, even though we thought we 'knew it all' after 35 years of visits to the Grenadines
"A Place you will want to return to"
From the moment we stepped on the island, our Tropical hidewaway hosts had our needs met. Delivery to their location, access to be able to get around, a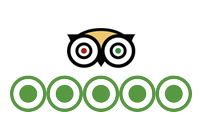 wealth of ideas and information. The facilities were all top notch, clean, lovely decor, breath taking views and a wonderful pool!
We were in the Palm cottage – but any one of the rooms would have been fabulous
Traveling group: Friends
"An Amazing Place… Fantastic Memories for Ever"
Our trip to the Island of Bequia was our first Carribean Holiday. The occasion was the marriage of our son. All together, both families totaled 11 people.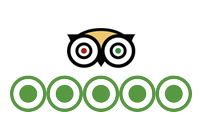 Tropical Hideaway was our collective 'home' for one week. My wife and I had the thrill of staying in Tropical Hideaway Hibiscus. Everything about Hibiscus and the entire T H complex was very special: gorgeous setting, exceptional accommodations, lush gardens, the breath taking infinity pool, a stunning view of the ocean, and very special warm and gracious hosts, Martin and Julia. Hibiscus Cottage I think offered the best space: a very spacious living area and kitchen, a perfect bath room, a wonderful private deck overlooking the hillsides and ocean complete with stunning humming birds, a fantastic entertainment center… It can't be overstated: the architecture, the design, the attention to detail, the furnishings… totally first rate! Anyone who chooses to stay at Tropical Hideaway will have a thrilling, comfortable and thoroughly delightful experience. The memories we have will last a life time and I'm confident in saying that anyone who chooses to stay at Martin and Julia's Tropical Hideaway will have made a perfect choice!
"Heaven on earth!!!!"
Thank you, Martin & Julie for making our stay in your beautiful villa a memory we will cherish for a lifetime. The views are amazing, the grounds are a sanctuary,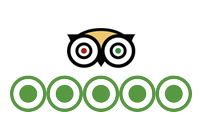 the accommodation is 5 star and the pool… well, day or night it is a most fabulous place. You have put such passion into the design and construction of this very special hideaway. We arrived as guests and left as friends. Thank you for all that you do!
Traveling group: Friends
"This is a truly spectacular tropical hideaway"
These pictures do not lie! It really is this amazing tropical hideaway high up overlooking the bay with stunning views!! What they have done here is truly amazing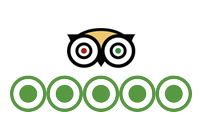 . It is a great value and reasonably priced We (4 adults) stayed 11 nights in the Palm Cottage and the Hibiscus Cottage. They were nestled in the tropical gardens with wonderful little walkways through the gardens They are private, self contained with kitchen dishes etc. Julie and Martin are very accommodating and personable They left us some food items and wine in the fridge. They each have a balcony to sit out on and we had a washer in our cottage (Palm Cottage) Martin has a wonderful selection of movies and music to entertain you in the evening. Would I go back?? You bet You will not be disappointed!!