Diving and Snorkelling
Having 2 dive shops and around 24 dive sites, Bequia is a divers paradise. Our diverse marine environment includes relaxing reefs, wall dives, drift dives and even a few wrecks. You can still dive and snorkel away from the crowds in crystal clear waters with reefs that are still pristine. Our abundant and diverse sea life ranges from 100's of species of Tropical Fish to Octopus, from Sea Turtles to Sea Horses to name but a few. Bequia has it all and will satisfy beginners trying out snorkelling for the first time, scuba divers who wish to take a Padi course and experienced divers wishing to go on an exhilarating dive.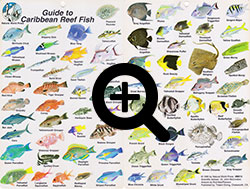 Snorkelling can be excellent on Bequia and it is worth exploring both the headlands around Princess Margaret Beach. Some days I have snorkelled around the headland and I have been amazed at the amount and different species of fish I have seen. I have swam into huge shoals of fish literally 100's of feet across and have been absolutely amazed by the sheer numbers. Other days I snorkelled and it's been Wow! where have all the fish gone? so each day can be very different. The headland on the southern end of Lower Bay can also be good. It is also worth exploring the coral heads and reefs around Spring Bay and Crescent Beach but the water can be a little rougher here so take care. Both dive shops will take you out to sites that are good for snorkelling, the main one being Devil's Table which you can see from Tropical Hideaway. Prices are excellent value for money. You can rent snorkels, masks and flippers from the dive shops as well.
Padi Discover Scuba
Looking for an adventure? Try "Discover Scuba". Enjoy a shallow reef dive with one of our fantastic instructors. You'll get to see Octopus, Trumpet Fish, Lobster and maybe a Sea Horse as well as a multitude of reef fish, corals and sponges. Over 500 people try Dive Bequia Discover Scuba each year.
For more information phone Dive Bequia on +1(784) 458 3504 or visit www.divebequia.com/padi-instruction.html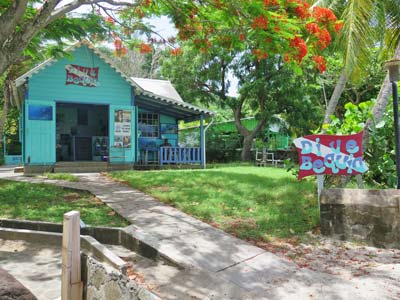 Dive Bequia
Contact Cathy (owner/manager) on 458 3504 for the latest diving and snorkelling offers.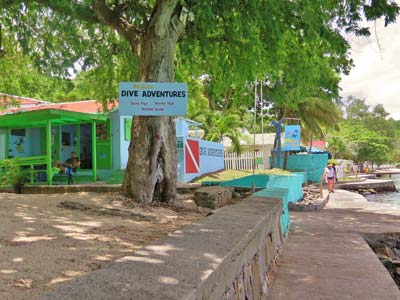 Bequia Dive Adventures
Most of our guests use Dive Bequia, but you can also try Dive Adventures (call Ron on 458 3826) a little further along the boardwalk.