Anniversary Reviews
"Film star location with a picture perfect view, only better!!"
My wife and I spent the early part of February at the Villa to celebrate our wedding anniversary. Having had the pleasure of visiting Bequia on several other occasions we knew what we were going to, but we had no idea how beautiful and spectacular this property was. We stayed in the Infinity room which was probably the size of a penthouse suite in any 5* plus hotel.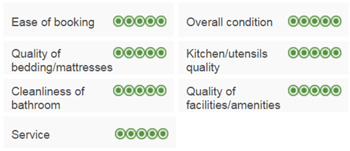 Attention to detail here is outstanding and Martin & Julie must be congratulated for their superb hospitality. Nothing is too much, no Question too trivial. You come away from here truly relaxed. The only downside is that your vacation is too short and the return is too long to wait for…..but have no doubt, you will return. We have the Bequia bug and its largely due in part to people like Martin & Julie and the friendly faces of the islanders.
Needless to say we have booked our return……
"Attention to Details"
We spent our 10th Wedding anniversary at Tropical Hideaway with Martin, Julie and their Daughter Corrie in May and could not have been happier. We spent 4 Nights in Hibiscus Cottage and 5 Nights in the Penthouse Suite, Originally we were only staying for 7 nights but enjoyed our stay so much we asked if we could stay a couple extra nights and like everything else, Martin and Julie were very accommodating. The cottage it self is located at the bottom of the property and is by far the most private of all the rooms. Its a great room with a beautiful covered porch with an amazing view of the bay. You find your self staring out to sea for hours at a time. Its a bit of a hike up to the pool but worth every step. The Penthouse was amazing. Its located on the top level of the main house. The view again is outstanding as it is from every single room on the property, The finishings and decorating are something from a design magazine. Open air Shower, Stone seats, Hammocks, Swinging basket chairs, Exotic woods from all over the world, imported 150 year old wagon wheels for windows etc etc. We have stayed in rental homes in Turks and Caicos, Costa Rica, Belize, Key West and Puerto Rico and this home is by far the most amazing place of them all. The details and thought put into the construction of this home can only be explained as amazing. Its by far the best pool in all of Bequia but I would say its near the top for the entire Caribbean, They have a king sized covered day bed with a plasma TV, They have a swim up bar with a fridge and sink. There are seats and benches all over the pool ensuring you are always comfort- able. We were lucky enough to have the chance to meet Martin and Julie's Daughter Corrie. If she is home while you are at the house be sure to get a massage or spa treatment from her. We hired her for a private guided island tour that was a major highlight of our trip. That tour went so well we ended up spending 3 or 4 nights on the town with her and her friends (who are some of the nicest people we have ever met) I could go on forever but then I would just be spoiling the surprises that await you if you book your stay with the Mansfield family.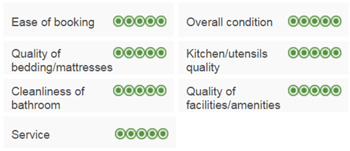 Don't worry about the owners actually living on site as they are very attentive to your privacy and take it so seriously they actually have passage ways around the property so they don't disturb you at the pool if they need to get to the other side of the property. If you need advice on meals or places to go just ask, They are a wealth of knowledge. The house is a short drive from town and there are several taxi services available, We didn't rent a vehicle at all while were there and wont when we return next year. There is so much I could write but believe me when I say "if you go to Bequia and stay at Tropical Hideaway your vacation is in great hands". Feel free to PM me with any questions… Now Stop thinking and book your stay!!!