Pool House Reviews
Simply THE BEST In the Caribbean
Most people we run into in our day-to-day lives have never even heard of the island of Bequia (Beck-Way), much less Tropical Hideaway. And I confess that there is a part of both my wife and I that would love to keep it that way. We share our love of the island and TH only because we love the owners, Martin and Julie, and the staff.

First, Bequia is not the easiest island to get to. If you're Canadian, you can fly Air Canada from Toronto directly to the new international airport in St. Vincent. and take the ferry to Bequia. If you're American or British, you have to connect in either St. Lucia or Barbados with SVG Air to Bequia. All we can tell you is that the extra money for the SVG flights (which are not cheap) is worth it. Meanwhile, we think Virgin and probably Jet Blue will eventually fly into St. Vincent and save you and us the extra money on the SVG flights. So do some looking online or call Martin and Julie directly for the latest updates.
In essence, Beqia is what most of the Caribbean was 50 years ago. There are no big fancy hotels. There are no casinos. No zip lines…no jet skis. No McJunk food. You are not hustled at every street corner or on the beaches. What you get are warm friendly people, beautiful uncrowded beaches, small wonderful little shops, and many small wonderful little bars and restaurants. Shorts, t-shirts, and flip-flops are acceptable everywhere. A taxi to anywhere on the small island with only about 6,000 locals is relatively inexpensive. It is undoubtedly the most welcoming island we've ever visited. Crime is practically non-existent. You are safe anywhere, which is less and less the case in a lot of places.
If you stay at Tropical Hideaway for 5 nights or more, either Martin or Julie will meet you at the airport or at the ferry from St. Vincent. You'll drive up hill in Bequia Estates past what they call "The Great Wall of Bequia", which is covered in stunning bougainvillia (sp?) and arrive at the lushly landscaped property overlooking Princess Margaret Beach and Port Elizabeth. A "wow" will escape your lips. Marlon (the groundskeeper) will get your bags down or up to your room or cottage and Martin/Julie will provide you with the best rum punch you've ever had in your life while showing you around. There will be a few more "wows"…especially when you see the pool and the view. You've just started!
If you're staying in the Penthouse (my favorite) or the Pool House (my wife's favorite) you get a full sized refrigerator and stove. If you're staying 5 nights or more, the fridge is stocked with welcoming food and drink. There are no $5 mini bottles and no $10 potato chips. You don't get that hand in your pocket feeling that is so common most places these days.
If you want anything beyond what you have (Martin's Rum Punch by the bottle for instance or snacks), they probably have it for you in their storeroom at the same price you'd pay in town. If they don't, visit Doris in Port Elizabeth and get a 10% TH discount on anything you might need. Doris is fabulous. And you will be amazed what you can get there for a small, off-the-beaten-path island no one has ever heard of.
With Infinity or the two cottages you get a smaller fridge and a stove and the same welcoming packet, depending again on how long you're staying. You can cook if you want to. You can barbecue or you can do what we do, which is mostly avail ourselves of the prepared meals Martin and Julie keep on hand for their guests. And of course you can take a taxi to town and dine out. Two weeks there won't be enough to try all of the options. But please avail yourself of the TH breakfasts and the view. Keisha and Shaleena can COOK! And you will be quietly amazed at how little it costs you. We really enjoy the breakfasts…coffee and omlettes with an incredible view!
What you get at TH is essentially a 5-star boutique hotel at half the price (or less) it would cost you just about anywhere else we've ever been. The craftsmanship of everything is superb. The small things you need are there in all the rooms. Martin and Julie genuinely want you to have a fabulous vacation. And we can guarantee you that you will.
There is decent (not great) snorkeling adjacent to Princess Margaret Beach and Lower Beach. For great, you can take a boat to the pristine Tobago Cays. If you do, be sure and stop in Myreau (My-Roo) and see the most beautiful beach in the Caribbean. You can sail. You can scuba dive. You can visit the botanical garden (oldest in the Caribbean), waterfalls etc. in St. Vincent (called "the mainland" by the locals). Anything you want to do, just let Martin and Julie arrange it for you. They'll get you the best captain, the best tour guide, and the best price. And they get not one penny in kickbacks, which is so rarely the case.
Or you can spend days on end just lounging in and around the pool, having a nice rum punch (or two…or three) at the swim up bar and enjoying the fabulous view. They have movies you can watch on the TV's in each room. They have music. You can have a chef come to TH and prepare special meals. What you do or don't do is completely up to you.
Here's our last set of promises. You'll LOVE the place. You will HATE leaving. If you're staying somewhere else after you leave TH as part of your vacation, you'll kick yourself at your next destination. We had a week scheduled in Mustique our first time at TH and kicked ourselves. We've never done that again. And you will most definitely want to return to Tropical Hideaway just as soon as you can. FYI…February 2019 is already half booked. Returning guests (like us) are big percentage of their business.
This past Christmas/New Year was, I think, our 9th visit. We're going back again this summer and, in fact, greatly prefer low season in Bequia. The weather is a little warmer, there are fewer tourists, and it costs less.
So do your homework. Read the history of the place on TH's website. Look at the pictures. And most important, believe all those terrific 5-star reviews. As good as all the reviews are and as beautiful as all the pictures are, they just won't prepare you for what you get. Tropical Hideaway is THE TRUTH!!! And it is addictive!!!
"Fabulous stay at Tropical Hideaway"
Martin and Julie have put their heart and soul into Tropical Hideaway and it really does show. The quality, attention to detail and loveliness of the house, accommodation

and pool is faultless. They are great hosts and always go the extra mile to make the holiday truly wonderful. The addition of the woodland walk is really welcome as it makes getting anywhere on foot really easy. We had such s relaxing holiday. Love watching the hummingbirds
Stayed January 2018
"Look no further you've found it!"
Always a pleasure returning to Tropical Hideaway in beautiful Bequia. If Bequia is your destination look no further Tropical Hideaway is the place to stay.

You will be welcomed by Julie and Martin two of the warmest host you will ever meet. The view here is spectacular, the infinity pool, gazebo, all of the rooms are very well appointed and the grounds are beautifully kept. They really created a masterpiece and the stay here is truly luxurious! There is a small shop on site that is well equipped with beverages and frozen items ( prepared meals that are delicious) if you choose to dine in. We always leave here with the fondest of memories, seeing our friends again and meeting new friends. Bequia is a Gem of an island it has not been commercialized like other islands and has so much to offer. There is fabulous places to dine, nice beaches, great people and a very laid back atmosphere making it even that more special. Tropical Hideaway is always on our mind. We love it!
Stayed January 2017, travelled as a couple
"Another Fantastic Vacation"
Second year in a row that we have visited Martin & Julie (the most gracious owners)
Very intimate and quiet which makes for the perfect vacation.
Our accommodation (the pool house) was simply amazing.
The views, the pool and accommodations are simply spectacular.
We are already planning a return visit for next year.
Liked best: The people that we met and of course Martin & Julie
Liked least: Can't think of a single thing!!!!
Tropical Hideaway and Bequia – Paradise found!
Incredible. Amazing. Stunning. Sounds too good to be true? Well not when describing Tropical Hideaway (TH) in Bequia. It is truly paradise. We have

travelled to more than 25 different countries, never the same one twice, mostly islands in the Caribbean, and although we have stayed in some wonderful and noteworthy locations, this is the first time we have posted a review, just because TH is so special. And this is also the first time we are planning to return to the same place twice!
Bequia is a tiny, unspoiled, laid-back island where the locals are friendly, the food is fantastic, and the beaches gorgeous. If you are looking for all-inclusives, a party-scene, or late night nightlife, Bequia is not for you. But if you are looking for unspoiled beaches, very few tourists, relaxation, great restaurants, and friendly locals, then Bequia is your island. There is no commercialization and very few larger "hotels". But there are many vacation rentals, small boutique hotels, restaurants, bars, coffee shops, vegetable stalls, shops and boutiques, catering to all your holiday needs.
It takes a bit of effort to get to Bequia (from Canada) and I'm guessing that is another reason why it has not become touristy. The best option we found is to fly direct to Barbados (or St Lucia) and then take SVG Air direct to Bequia. SVG Air is a bit expensive, but their service is great and they pretty much walk you through so there are no line ups at customs etc. There is a new international airport on St Vincent that just opened in February 2017 but there have apparently been lots of issues and who knows when international flights will actually start arriving routinely there.
From the minute we landed in Bequia, we were welcomed by Julie who gave us lots of great info and advice on the short drive to TH. Martin met us with his famous rum punch, and then gave us the grand tour of the house, the grounds, pool area, and our room – the Pool House. The Pool House was huge, with a full fridge, gas stove, large oven, washer, 2 balconies, huge bathroom with walk in shower, full living area, TV and on-demand movies (which we never used), and a loft with a 2nd bedroom. The cross breeze from the 2 balconies was great and kept the room comfortable most nights so we rarely had to use the AC. All the rooms at TH have bug screens but the mosquitos here were minimal, especially when compared to those back home in Canada!
We did check out all of the rooms at TH, and you really cannot go wrong with any of them. I would recommend the Pool House for those who like to cook meals (which we did not) or who like the additional space to spread out (which we do!). The only downside was the washroom window right above the toilet; if left open, it was right next to the pool bar which could be awkward if anyone was using the pool bar at the same time…
The view at TH is spectacular! The infinity pool is undoubtedly the best and largest on the island, and has been rated as one of the top pools in the southern Caribbean with truly amazing views to the beaches and bays below the property. We would sit for hours in or beside the pool watching all the sailboats, yachts, and activity in the bay below. The infinity pool, gazebo, pool bar, and all the rooms are very well appointed, immaculately clean, and the grounds are beautifully kept. There is nothing Martin and Julie have not thought of that you would want/need. The forest path and stairs down to the main road are a recent addition and were still a work in progress when we were there. The path showcased the huge property, landscaping, variety of trees including many fruit trees, birds and hummingbirds, and we even saw some land turtles. Taking the stairway up is much quicker/easier than the road…a mistake we made our very first day!
The pool bar was a great gathering spot at happy hour where some of the other guests would get together for some cocktails/snacks, swim, and take in the beautiful sunsets. We even saw the "green flash" one evening. You can be as social (or not) as you want as there are only 5 rooms in total and plenty of space for privacy. We were very lucky to have met some really amazing folks during our 16 day stay at TH, enjoying the pool and the company of the other amazing and fun guests from Canada and the UK during happy hour.
There is a small shop on site that is very well equipped with beer, wine, liquor, pop, coffee, eggs, fresh and frozen items including prepared meals that are delicious if you choose to dine in. We especially liked the lasagna and fish/shrimp pie! Prices in the shop are essentially the same as in town, and since Martin purchases locally, it's still supporting the local economy but way more convenient. Martin also now offers breakfasts during the weekdays, which we did try on our last morning and it was great!
We rented a car (right hand drive) which is a must if you want to be independent and explore the island. Other guests at TH used Gunno's Taxi and were very happy with his services too. Although the island is very tiny (7 Sq miles), it is very hilly with winding roads and lots of spots to explore. Beware though – don't wait till you run low on gas before you fill up at the (one) gas station on the island…another mistake we made and then there was no gas on the island for 2 days! We hit all the beaches, tried out some amazing restaurants, and explored every corner of the island. Some of the roads are a bit scary especially at night but just take your time. The locals are so friendly and helpful, especially if you get a bit lost and need directions! The view from Fort Hamilton is great. The Old Hegg Turtle Sanctuary is a good visit too but you may leave conflicted and with questions about its pros/cons.
The beaches are all public, very clean, with beautiful sand, clear water, and some good snorkeling. The best beaches are Lower Bay, Princess Margaret (aka Tony Gibbons Beach), and Friendship Bay. The Belmont walkway is fantastic, taking you around almost all of Admiralty Bay, passing by the shops and restaurants, and then going up/around the point to Princess Margaret beach.
My husband did lots of scuba diving with Dive Bequia (5* Padi) and said the reef was very healthy. He was often the only one on the dive boat as it is really not very busy with tourists, even on cruise ship days. There were a few cruise ships that passed through but even then, it did not seem overly busy in "downtown" Port Elizabeth. Another beautiful sight was the Royal Clipper, the largest sailboat in the world, especially at night when looking from the infinity pool out at its 5 masts that were all lit up.
We did a day trip to the Tobago Cays on the Friendship Rose (FR), a traditional schooner, with a few other couples from TH. The Cays were pretty busy that day due to a number of private sailboats and the Royal Clipper which was also moored nearby. But the day was fantastic, including great service from the FR staff from the minute you get on board, great snorkeling along the reef, good rum punch and cold beers, which all made for a wonderful experience. The FR staff even had an anniversary cake for our friends Angie/Andy who were married on a trip with the FR 7 years ago. We saw turtles while we snorkeled, more turtles off the side of the boat while we had an incredible lunch onboard, and dolphins on the trip back to Bequia which was a great end to a spectacular day on the water.
We tried numerous restaurants and still did not hit all the ones on our list! Honorable mentions go to Sugar Reef Café (for lunch right on the beach), Fernando's (dinner only), Papa's, Fig Tree, Firefly Plantation (for lunch/view), CoCo's Place, Tommy's Cantina (esp for happy hour), Dreamviews in the Old Fort, Sugar Hill (for Wed lobster night), and Mac's Pizza. Don't let the "pizza" restaurant dissuade you like it did us for almost our entire trip…the Ahi tuna, lobster pizza, crab backs, and rum punches all were amazing! We ended up there for our last 2 meals of our trip it was so good. Also great and reasonably priced were The Porthole (great lobster roti), Keegan's, De Reef, Green Boley, and the Whaleboner.
Finally, our hosts Martin and Julie and their staff – they are all amazing! You can read the story of their 8 year adventure (and heartache) on how they built TH. They have thought of everything to make your vacation enjoyable and comfortable. They are available if you have any questions or want some advice. They are down to earth, kind, informative, and have a great sense of humour, We also enjoyed our 2 "family" meals where Martin and Julie and the other guests (whoever was interested) get together to do a pot luck dinner up on the balcony. We had lobster pasta one night and lobster paella the other. These were probably 2 of our best evenings on the island with lots of great food, company, wine and laughs.
Martin and Julie's warm hospitality is what truly makes TH such a special place. Bequia is an undiscovered Caribbean gem. We feel very fortunate to have found such a wonderful island, truly welcoming and genuine hosts, and to have met great new friends from all over the world. TH exceeded all our expectations. We will definitely be going back, and are already planning a return visit!
Stayed: February 2017, traveled as a couple
"Highly individual and beautifully furnished room"
As you would expect this is located right next to the pool with its own private access. The room is large and very well equipped with everything required to

cook any sort of meal. The guides provided by our hosts gave invaluable information about restaurants, sourcing local food and drink plus the range of takeaways that can be delivered to the door. The balcony is very secluded, not overlooked by anyone with fabulous views over the bay. You can be as private as you like or socialise with other guest around the pool often along with the owners Martin and Julie – the choice is yours.
"Unparalleled Excellence!"
This hotel/accomodation in Bequia is delightfully located with spectacular views over the Capital Port Elizabeth, and has probably the best pool on the island.

The hosts Julie and Martin are unfailingly helpful in providing anything that may be required.
This was my second stay and the Pool House where I stayed had everything I needed for a comfortable stay. If I had wanted to cook a thanksgiving dinner I could have done, the range is bigger than mine at home. I even had a walk in fridge freezer.
Two wonderful terraces to watch humming birds feed and drink in the view.
"Two Times a Charm"
This was our second two week stay at the Tropical Hideaway and we just fell more in love with the place and the island of Bequia. Last year we stayed in the

Hibiscus Cottage which was magnificent and this year we chose to stay in the Pool House. The Pool House is huge and ideal for longer stays. Everything you need is in the Pool House from a full size refrigerator with ice maker, range with 6 burners and a washer so you can pack light! I cannot say enough about Bequia and the Tropical Hideaway where we love to call home when we visit. Martin and Julie are more than just top notch hosts, they have become dear friends, and for that reason alone we will be back! Until next time we will have to settle with reminiscing over pictures and the new memories we made.
"Cozy and Fabulous"
This was our 5th stay with Martin and Julie Mansfield at Tropical Hideaway. We come back time after time simply because we absolutely adore them and

everything about Tropical Hideaway. After so many visits, we now consider everyone there including Marlon, Annie, and Keisha (the staff) as dear friends. And we also love their three Bengal cats, Tonga, Tobago, and Trini, who are always appreciative of the cat treats we bring. Tobago, in particular, practically moved in with us this last time.
Normally, we stay in the Penthouse Suite but were unable to book it for our full stay this last time as someone else had reserved it for the first week of our two week stay. So we booked a week in the Pool House and a week in the Penthouse. And it turned out to be very fortuitous as my wife suffered with sciatica during out stay. We ended up staying in the Pool House for our full trip, as the circular stairs up to the Penthouse would have been too difficult and painful for her. And truth be told, we ended up liking the Pool House possibly even more than our previous favorite, the Penthouse.
The obvious benefit of the Pool House is that it's the closest to the pool, which is every bit as beautiful and the pictures indicate and where we tend to spend the bulk of our time. It comes with the same top notch amenities and appliances as all the other four choices, and in addition has a small combination washer/dryer which we didn't use but is still nice for extended stays. The view isn't as magnificent as it is with the Penthouse but is still nice from either of the two porches on either end. What my wife liked the most was the ability to open the sliding glass doors on both ends to let in a good breeze, and at the same time, close the screens to keep the mosquitoes out. And it comes with air conditioners in both bedrooms, which offers the ability to quickly cool the entire area for sleeping or just staying inside on hot days. All-in-all, the Pool House is very tastefully done and very cozy. We will probably choose to stay there again the next time we come back.
Both my wife (Caribbean Queen on TA) and I have written more than a few reviews already for previous stays. All are for the Penthouse if you want to look for them. So I don't see the need to do what EVERYONE DOES this time, which is rave on and on about how wonderful Martin and Julie are and how beautiful Tropical Hideaway is. But I will give you an interesting aside.
The young couple who rented the Penthouse for the first week of our stay confided that the reviews were so incredibly good they thought it couldn't possibly be all true. So I'm telling you in absolutely no uncertain terms that yes, THE REVIEWS ARE TELLING YOU THE UNVARNISHED TRUTH!!! TH is the best value for your money you will ever find in the Caribbean. And Martin and Julie are truly two of the nicest people you will every meet in your entire lives. I suppose in some alternative universe it's possible for there to be a better destination and better hosts. But not in this one we all live in.
Tropical Hideaway is our Caribbean home-away-from-home and will be (hopefully) for many, many years. Questions are welcomed if you want to ask.
"Amazing, wonderful. The perfect place for a holiday."
We had the most wonderful stay at the pool house. Martin, Julie and Corrie have created a haven. The most beautiful views and well thought through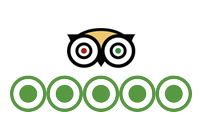 accommodation. We were travelling with a baby and life was made very easy for us. The pool is very special and we loved the view over the bay. I'm sorry that it's taken so long to post this review, but thank you.
"A week in paradise"
We travelled from the UK, which was easier than expected. We took a flight to Barbados, then a connecting Liat flight to St Vincent. Julie had arranged for a taxi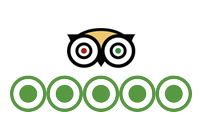 driver, Rodman, to pick us up at St Vincent airport and take us to the Hotel. Rodman then picked us up the next morning to take us to the Ferry for the final leg of the journey which was a short crossing to Bequia. Julie picked us up from the ferry and then showed us all the main shops and walks to help us find our way around.
When we arrived at Tropical Hideaway we were completely blown away by how beautiful it was. We had seen all the lovely pictures before we came and had been slightly worried we might be disappointed when we arrived – in fact it was quite the opposite. The pictures do not do the pool and views justice which are simply stunning.
We were greeted with Martins rum punch on arrival (which quickly became our favourite holiday drink).
The pool house is beautiful – it is huge, a bit like the Tardis! We had ordered some shopping before we arrived which was put away in our accommodation, which meant we just needed to unpack and start our holiday.
We walked to Princess Margaret beach a few times (about 25 minutes at a slow pace). The beach is beautiful and we were the only ones on it most of the time. The locals were really friendly and were not persistent in trying to sell things, unlike our experience on other Caribbean islands. There is a lovely boardwalk along the beach and cliff to the town. We took taxis back up from the beach which is an interesting experience!
All the staff at Tropical hideaway were fantastic. The room was very clean and everything in it was top quality with everything we needed.
We have had the most incredible week. Martin and Julie could not have been more helpful, organising trips and providing advice on where to go.
"You won't get an experience like this for the cost anywhere in the US"
Awesome view. Great relaxation. Got to feel like a king for a few days. If you're in Bequia, this is a must stay.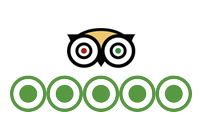 "A perfect tropical hideaway in all respects"
For around a week, I stayed at the Tropical Hideaway Pool House with my partner and two others, while the rest of our group stayed in the Penthouse, cottages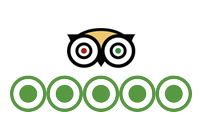 and Infinity suite. The Pool House was spacious, clean and comfortable, the property was beautiful (I loved the little shaded area by the pool, which felt like being in a tree house), and Julie and Martin had truly thought of everything to make our stay relaxing and enjoyable.
"Gorgeous Hideaway on Bequia"
I have been to Martin and Julie's Hideaway 3 times now, and every time has been breath taking. This time I brought my family with me and as with my other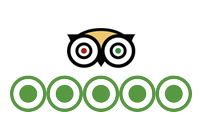 visits Martin and Julie have shown top notch hospitality. My family was absolutely blown away by the views which you will be hard-pressed to find anywhere else. They started us off with some of their home made rum punch which is the best I ever had. We had it by the pool and just took in the view as the sun was setting. It was a completely exclusive experience, with each room having its own gorgeous view. I could not recommend Tropical Hideaway any higher, and I cannot wait for my next visit with Julie and Martin.
"Stunning Relaxing Getaway"
Tropical Hideaway: Pool House is an absolute hidden treasure of Bequia! The property is stunning, the amenities are amazing, and Martin and Julie have to be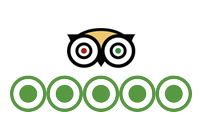 hands down THE best owners!!!! The love and passion they have for their property really shows. The moment you step onto the property you are promptly greeted by a smiling Julie, with Martin's secret recipe for the famous S.V.G. Rum Punch, to wash away the tropical heat. This husband and wife duo only prove to make the stay at Tropical Hideaway truly amazing! The Bengal cats and Missy, their pup make the stay even better when you're sitting by the pool and you feel a little wet nose come up for a quick loving! I would recommend Tropical Hideaway to anyone looking for a relaxing get away. A HUGE thank you goes to Martin and Julie for building with their own hands a truly breathtaking hideaway on Bequia!
"A fantastic family holiday in a beautiful location!"
This was our second trip to Bequia and as we were travelling with children we thought an apartment would suit us better than a hotel.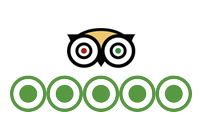 Tropical Hideaway must be the best house on the island. Really beautiful design and the most stunning views. The pool house was perfect for us. We had lots more space than we would have had in a hotel and better facilities: direct access to the pool, a private terrace to sit out on (although we spent most of the time by the lovely pool), a fridge with an endless supply of ice and fresh drinking water, a washing machine (cuts down on luggage when you have kids!). My children were also impressed with the TV and on demand Disney films!!
Tropical Hideaway is well located in Belmont Estate, this is a very central location and close to St Margaret's Beach and Port Elizabeth. We hired a jeep from Gideon and he delivered it to the house for us. The house is very secluded and not overlooked with pretty gardens. The swimming pool is probably the nicest I have ever been in with panoramic views. Martin and Julie were really helpful throughout our stay, local knowledge really helps you make the best of your time here. We had excellent food everywhere we ate. Martin showed us round the other rooms available to stay in, they were all of an excellent standard and the penthouse was amazing. Every room has a great view. Pool house is perfect if you have younger children though, if they were older I would let them have their own room for some peace!!
Lots of things to do, the beaches on Bequia are very clean and never busy. A trip to the Tobago Cays is a must, you always see the turtles when you snorkel off the beach here. We also went over to Mustique, however I think Bequia is much nicer! Mustique didn't really feel like the Caribbean, but I'm glad I can say I've been there! We should have done more, but time seems to fly and we were more than happy relaxing by the pool.
We will definitely be back in the near future and would recommend to anyone looking to stay on Bequia be it for a long holiday or just a stopover. Many thanks for a great stay.
"I would give them 10 stars!"
I am from Montreal, Canada but currently living in St Vincent for Medical School. As such, I grew up taking exciting vacations with family as well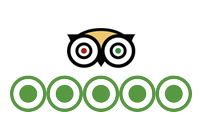 as seeing beautiful Caribbean destinations while living down here. No other experience lives up to staying at the Tropical Hideaway. It is literally breathtaking and every inch of the property is perfect.
Julie and Martin have done an incredible job of designing their home, that they graciously share with visitors. We stayed in the pool house and at every room, we were just as impressed with last. It is spacious, bright perfectly designed for a pool-side room. The kitchen is absolutely stunning and had everything we needed and more. We were not sure how much cooking we would be able to do, so we only brought the makings for sandwiches but could have probably made a full course meal! For those who don't want to lift a finger, Julie and Martin provided menus for local restaurants that would deliver. Perfect!
The beds offered the best sleep I have had since coming to St Vincent, and perhaps even before. As medical students, we do lack sleep and we even felt guilty taking naps while the outdoors were so gorgeous.
The infinity pool! Perfect temperature, crystal clear water, swim up bars and the best view of the Bequia harbor. We spent so much time in the pool, day and night. My favourite spot off the pool was a little gazebo that you can swim up to that had an enormous mattress and about a dozen pillows. There is a flat screen TV in there but for me it was the perfect spot to curl up with a book.
This truly is a "tropical hideaway" as it is removed from the bustle of tourist life on Bequia. An absolutely perfect place to spend a weekend or week-long vacation. Very well priced for the experience you will get once you arrive. Can't wait to go back!
"Wow! Wow! Wow! Amazing property with breathtaking views…"
We have truly found paradise on earth! The Tropical Hideaway far exceeded our expectations in all areas and you will find that the photos on the website do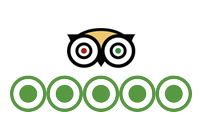 not exaggerate anything, in fact any photos of that amazing swimming pool cannot possibly do it justice although we have tried via our photo attachment below. The entire property is an amazing feat of architectural, engineering, and design genius and the attention to detail and the unique quality materials throughout are incredible. Martin and Julie are wonderful and gracious hosts who go out of their way to make your stay perfect regardless of what defines your version of perfect.
As we have friends on Bequia, Martin and Julie suggested a pool party might be in order and they helped us with the planning of that, including sourcing in advance, some special ingredients from their supplier on St. Vincent. Our holiday was further enhanced by the new friends we made who were also guests in other accommodations on the property. Turns out we were all like minded so we got together and planned a pot luck supper including fresh lobster that our hosts helped to secure (very cheaply too!). They also opened up their large covered patio and BBQ for our use and of course, joined in the party. The 3 beautiful Bengal cats (Tonga, Trini, and Tobago) and Missy, the sweetest rottweiler we have ever met topped off the experience. It was wonderful for us to have pets on the property but if you're not an animal lover, that's OK as they are not the 'in your face' kind of pets if you wish to keep your distance. We adopted Tonga during our stay and were sorely tempted to sneak him out in our luggage but Martin was on to us so that plan was thwarted! Overall, this was the best vacation experience we have ever had and we have done a fair amount of travel including 5 previous trips to Bequia. Tropical Hideaway is it from now on!
In the 'Recommendations' section of this review I have checked both the 'Older Travelers' and 'Families with Young Children' boxes but would like to clarify that one must be fit enough to manage some stairs and small children would need to be closely watched. My 79 year old father and his slightly younger lady friend accompanied us and they had no difficulty getting around but we would recommend flashlights for night time for those whose vision might not be perfect. The paths and stairs are very well lit but a little extra lighting helped my Dad ensure his footing at night. He said he would return in a heartbeat.
"The most breathtaking location in the Grenadines."
I am not an animal lover or are scared of them, do not worry! Martin and Julie were clear that they could put all the animals away in their respective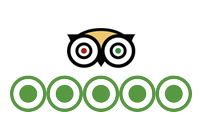 areas to stay away from us if we desired so. Anytime I was out of the pool I actually lured Missy into lying next to me since she was so loveable.
Martin and Julie have thought of every single detail to make their guests feel at home and pampered. They put plush towels and toiletries in the bathroom, dressed the super comfortable beds with soft linens, and even stocked the pool house with board games. Walking up the stairs to get to the pool itself, automatic lights turn on so that your path is well lit. Once we got into the pool, I was convinced that the pool was filled with Fiji drinking water because the chemistry and temperature were perfect. There were perfectly placed flat screen TVs, underwater seating with foot rests, and quite possibly the most comfortable cabana I have ever taken a nap in. I crawled in to take in the views from a new perspective and between the combinations of wine, the fresh air blowing through my hair, and the comfortable cushions and pillows in the Moroccan style cabana I was lulled into a nap.
My friends and I couldn't bring ourselves to leave the infinity pool area. Martin and Julie joined us in the pool (they asked first just in case we preferred to be alone) around sunset time. The sun setting lit up the marina and the ocean. Add that to the list of breathtaking and romantic sites! Since it was dinner time, Martin and Julie were running into town to pick up some food and they offered to get food for us as well so that we didn't have to leave the villa. I believe the restaurant was called Sailors and the conch curry and wings were delicious! After dinner, my friends and I continued to lounge by the pool and eventually found or way to our beds. We kept the doors open (with screens in place) and let the fresh air put us to sleep. We all woke up feeling rested and rejuvenated. Martin and Julie took us on a tour of the property. Each and every cottage is remarkable. I have actually already reserved the Infinity Room for my birthday weekend because I fell in love with the bathtub! Since the ferry for St. Vincent didn't leave until 4:30, they permitted us to stay on the property longer especially since they did not have guests coming into the Pool House that night. My friends and I decided that of all the crazy and beautiful things we had seen on our yacht tour and travels through the Grenadines, the Tropical Hideaway was the most spectacular.
I would highly recommend Tropical Hideaway to everyone! A few of my couple-friends have stayed there already and they too fell in love with the establishment. I think that the prices are extremely reasonable for the location and amenities. If you are looking for a refreshing, rejuvenating, or romantic experience…this is definitely the place for you.
Thank you Martin and Julie for being amazing. I will never forget you or the Hideaway.
"One of the most beautiful places on earth"
I was visiting my friend who is living in Saint Vincent. We decided to take an overnight trip to bequia, but had not made reservations to stay anywhere.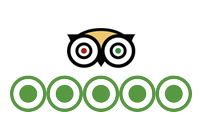 The night before we left we found a travel magazine that had photos of the tropical hideaway. Instantly I knew we must try to stay there. However, with it being the low season, and many places being closed, and our last minute planning I wasnt sure they would be available. But with our great luck we arrived on bequia called Martin and Julie and they were able to take us in for the night in the pool house!!!
After looking at the extremely beautiful photos online, we were shocked when everything was better and more beautiful than we could have imagined. Martin was there waiting for us when our taxi arrived and was more than helpful carrying some of the essentials we picked up in town down to our room. Upon walking onto the property it was difficult to make it down to our room as we stood speechless at the amazing view. Once we made it down to our room, everything was again even better and more amazing than we had expected. The bathroom was gorgeous, the beds extremely comfy, and the tv had everything you could want. The pool house even came with many board games etc, unfortunately as we only had one night we didn't get a chance to enjoy them! Not wanting to waste a minute we were quickly in our swim suits enjoying the wonderful pool, which we barely left for the duration of our one night stay.
When it came to designing this home Martin and Julie thought of everything. From the amazing layout of the various cottages ensuring gorgeous views for everyone, to the small details of perfectly placed bottle openers. Seats and ledges at the edge of the pool make for a perfect viewing area. Additionally, the seats at the poolbar and poolside cabana even have a perfectly placed ledge underneath them so you're not left with your feet hanging. Julie mentioned that the poolside cabana (equipped with a flat screen tv with just about every channel, movie, and music selection you could want) was still a bit "rough" as they had just gotten the cushions and put a sheet on them and were still waiting on the covers. However, I think her definition of rough and ours was quite different as we thought the cabana was heaven on earth just as it was.
After spending the day in the pool Martin and Julie joined us in the pool for the gorgeous sunset. As we were only staying one night we had not arranged for food, and hadnt brought anything except some snacks. We intended to run into town and grab a quick bite, or upon learning they had made arrangements to have some local restaurants deliver take out via a taxi do that. However, after enjoying the sunset Martin and Julie informed us it happened to be their take-out night, and they were running into town to grab some food at sailors and bring it back home. They so kindly offered to take our order and pick up our food for us, enabling us to stay and enjoy their beautiful home instead of having to run into town!
The next morning we enjoyed some of the breakfast foods they had been nice enough to leavemin our room upon arrival. As we didn't do much cooking, I didn't get a chance to utilize the kitchen, but just looking around there seemed to be everything and more that you would need. After breakfast it was off to another relaxing day poolside. We had asked the previous night, and they kindly agreed to show us a brief tour of the property, as we happened to be the only guests that night. After touring the cottages and other rooms, I can tell you there is no such thing as a room without a view here. The infinity room has a bathtub that is to die for, the poolhouse is pefect families (or a couple of friends as was our case), and it's difficult to say which of the cottages offer a better view!
They do have several pets running around the property. This for us only enhanced our trip, as we were missing our pets from home. The dog, missy, is amazingly friendly, and Julie was kind enough to let her come out and play with us!! The bengal tiger cats are absolutely stunning! However, they did mention if guests are not quite the animals lovers we are, they are more than happy to keep them put away.
Martin and Julie seem to only be looking to improve things as they asked several times if there was anything we could think of to make our stay more enjoyable/anything we would like to see added in the future. However, each time they asked we all stood looking blankly at each other as there seems to be nothing they haven't already thought of. After working on the home for 8 years they said their still finishing some things, so I imagine things will only get even better with time!
My only regret was that we only had enough time remaining in my trip to stay one night. I find myself being extremely jealous of my friends on Saint Vincent as they are so close, and will probably get to return before I do.
If you find yourself traveling to bequia this is THE place to stay! If you're traveling to Saint Vincent, I strongly suggest taking the short ferry across to bequia and staying at the tropical hideaway!
Thanks again for everything Martin and Julie, and I hope to be returning again sometime soon!!!
"Quiet, laid back"
I loved the Tropical Hideaway Pool House. Martin and Julie are very accommodating hosts and their property is beautiful. The pool house in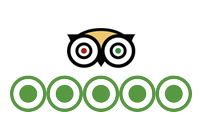 particular was spacious, clean and conveniently located next to the pool!
"One of the best tropical hideaways there is."
In any vacation spot, the first thing I look for is good service. At the very start, as I arrived in Bequia on the ferry, Martin and Julie were there waiting to receive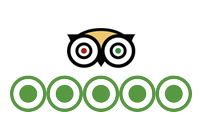 my family and I with such friendliness and helpfulness. They took us to the hideaway which was more than I expected. Very
peaceful,quiet and private. Of course, the pool was more than awesome and the service was excellent. We stayed in the pool house which was very spacious and comfortable. All the windows and doors were fitted with
insect screens which added to our comfort and we did not have to worry about the safety aspect as it was as safe as can be. We stayed there for a week and every morning I got up to see the sunrise. Unbelievable! The sunset was just as breathtaking. If you enjoy taking a little walk, the Princess Margeret Beach is 20 minutes walk from the house. Of course there are also taxis which can take you there. Either way, one of the best beaches in the world, you certainly won't regret taking a dip there! My review can only merely describe my experience. You gotta be there for the details. My only regret is that my stay was too short. Thank you Martin and Julie for an unforgettable experience.
"Cried when I had to leave"
My Husband and I received a warm welcome from all the family. (Staff are included in this family). The whole package is very well thought out, made us feel relaxed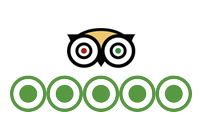 and at ease from the moment we stepped off the plane. Beautiful, smiley Julie, met us with a guide to the island on the way to our home for 2 weeks (penthouse and pool house). I could not believe such a beautiful place could exist, I also love the story that comes with the property. The rooms are exceptionally clean. Yes I did look everywhere, even under the bed! They are very well equipped, with beach towels, toiletries etc I did not need half off what I had packed. Everything was in excellent working order, IE hairdryer, air-con etc The choice of films Martin has got is amazing. Swimming is stunning,looking out onto the bay and surrounded with the most beautiful garden, kept very clean with a swim up bar. The whole holiday was just what I was hoping for. I met the most amazing people, went to some beautiful beaches ate wonderful food and had a great time. Everyone should go to tropical hideaway at least once in their lives. My only regret is that I did not swing in the hammock on our terrace. That is why I have to go back. Martin and Julie I love you. Thank you, from the bottom of my heart.
"If you're looking for paradise – then you'll find it here !"
Stayed here to celebrate my 50th birthday with my partner, Wendy. We always say life's too short to revisit and as a rule we never stay at the same place t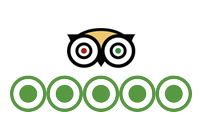 wice, but even before we stepped foot into the Pool House at Tropical Hideaway we knew this rule would be broken! Martin, Julie and Corrie have created heaven on earth here. The high spec, attention to fine detail, even down to sugar water to encourage mocking birds to drink on your terrace really does create a magical experience. The infinity pool is justifiably infamous on this special, unspoilt island where you can live the local culture and marvel at the surrounding beauty.
We would highly recommend Tropical Hideaway, you really will leave this place a better person for the experience.
"Exceeds expectations"
Just returned from a delightful week in bequia and another wonderful stay at tropical hideaway. Martin an Julie Mansfield have created a beautiful vacation d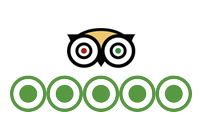 estination, and not content to sit back and relax, they continue to improve upon an already perfect spot.
If I had to choose the number 1 reason that we returned and will return, it would be the hospitality of the Mansfields. The view is amazing, the pool is unbelievable, the accommodations are first class, but it is the Mansfield's hospitality a stay at tropical hideaway so memorable.
As I said, they continue to improve the property and services; they were in the process of building a Bar-B-Q adjacent to the pool, they now offer currency exchange saving trips to the bank, they have made available a pre arrival shopping service and also have various spirits for sale on site.
The pool house is perfect for my sister and I; two separate sleeping areas, and would also accommodate 2 couples or family of 4. Absolutely huge with a fully equipped kitchen, bathroom with convenient pool access, and wonderful views from both verandas. Take my word, the pictures on the Web site do not do it justice.
Do yourself a favor and book a vacation there; when you walk down the steps after a long day of travel and see that view for the first time, you will just go "wow, the reviews were right".
"Maybe the most beautiful place I've ever been."
The most amazing pool with the most amazing view in the world. Every aspect of the property blew me away, and Martin and Julie (the owners) make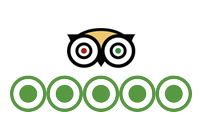 you feel like you're good friends during your stay. I cannot wait to return!
"Beautiful Relaxing Paradise"
My stay at Tropical Hideaway was one of the best vacations I've ever been on. When my friends and I arrived, Martin and Julie were so welcoming and friendly,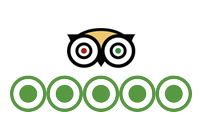 and even had delicious rum punches waiting for us! We spent the next 3 days in the gorgeous infinity pool overlooking the clear blue waters of the Caribbean. It was honestly one of the most beautiful places I have ever been to. We even chose to stay another night because we couldn't bring ourselves to leave! I would recommend Tropical Hideaway to anyone and everyone.
"Fantastic space with amazing hosts"
This was our first trip to Bequia (which we had not heard of before a NYT review), so we divided our trip between Bequia and St. Lucia. Dumb idea — Bequia is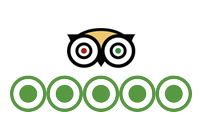 heavenly, relatively untouristed, and much easier to get to if you go via Barbados — and it has the Tropical Hideaway. This is the most wonderful place we have ever stayed (and we were at Ladera in St. Lucia). The Pool House is beautiful, a wonderful space with interesting architectural details. The pool it is adjacent to — up a short flight of stairs — is unbelievable. It has an amazing view, and a beautiful shaded day bed where we curled up to read. The other guests were very nice and Martin and Julie are the most wonderful hosts imaginable. They are kind, thoughtful, unobtrusive but concerned — I was given a bag of kitty treats when I expressed interest in bribing Tonga to come visit! We got excellent food recommendations from them, and contacts with a wonderful guide in St. Vincent when we ended up there for a day waiting for the plane (I messed up the ferry schedule). This place really is a dream come true — I hope we are lucky enough to return someday.
"Tropical Hideaway – the pictures don't even get close."
The overall experience was amazing from the start to finish.
We was collected from the airport and once we arrived at the Tropical Hideaway we met Martin and Julia who were so friendly and welcoming, they gave us a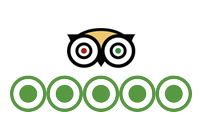 tour of the property and went above and beyond with their hospitality to welcome us, the second week we met martin and Julie's daughter Corrie who was also so friendly, kind and helpful. The pool house was a beautifully spacious 2 double bed apartment the 2nd bedroom is on the mezzanine level, the apartment has huge open plan kitchen, very large bathroom (great shower), also has two balconies facing opposite sides of the property with spectacular views.
The Infinity pool is out of this world, Truly stunning day and night through the two weeks many hours/day were spent there.
We enjoyed nights in ordered fresh local tuna straight from the fishermen and whacked on BBQ. Also Corrie arranged for us to hire the singing chef who came to the tropical hideaway to cook and entertain one evening which i would definately recommend to anyone visiting- it was a great night with very tasty food.
The location of the property is perfect as your close enough to get down to town but also still secluded enough to have complete privacy and quietness.
many days we took a stroll down for lunch, dinner, daytime drinks chilling on the sea front even some late night drinks at some of the rum shacks.
I would definately like to visit again.
Having to leave was truly one of the hardest thing I've done.
I'd recommend it to everyone as it is suitable for all ages, couples and families.
Many thanks again, such an amazing place
Martin, Julie, Corrie and how could we forget (Missy the 3 Bengal cats)
"Amazing"
My sister and I stayed at tropical hideaway pool house for a week and could not have been happier. Absolutely everything about the property is first class.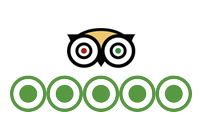 Our week started with Julie greeting us at the airport and by the end 10 minute ride to the house, I knew I had made the right choice. Martin greeted us at the house, helped with our luggage and gave us an overview of our room.
The pool house is Huge!!. I chose it as it has 2 separate bedrooms and I was with my sister. It is unique in that it is under the pool deck; down a short flight of steps through the swim up bar. With verandas on both ends opening up to beautiful views it stayed comfortable without ever using the ac. There is a very comprehensive a/v system with a massive amount of music, movies, and tv shows which was never used by us. The wifi worked great for the few minutes I would go on line each day. The kitchen was all high end appliances and equipped with everything we needed.
The pool is stunning. Pictures do not do it justice. The water temperature was perfect, the view magnificent, the swim up bar awesome.
Martin and Julie Mansfield, the owners, live on sight and are the most accommodating, congenial, and interesting people that I have ever met. Tropical Hideaway has been and is a labor of love for them, and it shows. Their philosophy is to not nickel and dime guests to death, but rather provide them with everything needed to have a happy and stress free vacation. The starter pack of food included soft drinks, beer, a bottle of wine, eggs, cheese, bread, milk, juices, and more. We didn't have to scramble around and try to get somewhere to eat after a long travel day but we're able to settle in and relax.
Our daily routine was a simple breakfast, go to beach, relax, go to town for fresh veggies and ice cream at the gingerbread, return to house and lounge around in the pool. My sister would take a siesta in the pool gazebo and I would sit on the west side veranda and just watch the world go by. Back up to the pool bar for one stunning sunset after another, usually joined by Martin and Julie with some delicious rum punch or wine. A simple dinner of some fresh sautéed veggies and cheese sandwiches or an omelet would do for dinner. Totally relaxing.
Some reviews have commented positively how Martin and Julie, while on the property, totally respect your privacy. I totally agree. The first night Martin actually asked me if he could watch the sunset with us. It became our nightly ritual which I looked forward to every day. They told us we were the first brother and sister to visit and it was nice for them since we were not on a romantic holiday and they felt at ease around us. They came down to lower bay with us on Friday and Martin brought their kayaks for my sister and him to enjoy while Julie and I sat on the beach. Had to run back to house to get a camera battery at one point and Martin told me to bring Marlon, the gardener back. Julie went into town for box lunches, Marlon climbed a tree for some fresh coconuts and we had a very enjoyable day.
Our last night I went to mac's for lobster pizzas and the 4 of us sat on their veranda till midnight. A truly wonderful evening.
If you have gotten this far into your research on bequia and where to stay, do yourself a favor and stay at tropical hideaway. My nephew and fiancee are staying there for their honeymoon next month and I just booked a return trip in october.
"Remote island luxury, personal service and local color — a perfect getaway"
Our recent stay at the Pool House at Tropical Hideaway was wonderful. After a week at sea, learning how to sail, we settled into the Pool House for 5 days of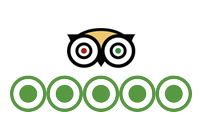 pure bliss. The accommodation is perfect — roomy, well-appointed, immensely comfortable beds — and the linens and pillows are like that of a luxury hotel! We did not want for anything. Gorgeous grounds, that pool (!!!), those sunsets. It's so easy to become part of life on Bequia while staying here. Do the walk down to Port Elizabeth — is it a bit steep? Yep. Is it worth it? Totally!
Martin and Julie took care of every possible detail, and they even welcomed us at happy hour with some top notch rum punch. I truly enjoyed getting to know more about them and we had a great visit. They are right there if you need them, but you still feel like the villa is your own, with as much solitude as you'd like. The welcome treats were super thoughtful, and as I'd mentioned my friend was vegan, they included greens and tomatoes for us. They really do cater to their guests. Thank you, Martin & Julie!
"Tropical Perfection"
My experience at Tropical Hideaway was absolutely fantastic. The accommodations are above and beyond anything I have been offered in the area, the prices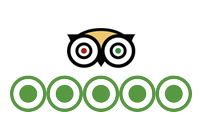 are very reasonable, and the property is absolutely breathe-taking. Martin and Julie are the most wonderful hosts; they really make it feel like home. I cannot recommend this property highly enough – I will most definitely be returning!
"Spacious, elegant accomadations – exceeded my expectations"
The Tropical Hideaway Pool House was perfect for my vacation with my brother. There are two separate bedrooms so we each had our own space. The kitchen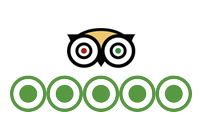 has full size refrigerator and stove and made it so easy to fix simple meals from vegetables we purchased in town. We had two verandahs facing opposite directions (one east, the other west) so we could be in the sun or the shade no matter what time of day. The roofs over the verandahs covered them enough so we could sit outside even in the rain and not get wet. We spent most of our time outside so didn't really take advantage of the living area with couches and tv, but that would have been great to have if the weather had been rainy for hours at a time. The cross breeze from the verandahs and the ceiling fans made it very comfortable so we never used the air conditioning. I loved the fact that we were just steps away from the pool – I fixed breakfast and took in up on a tray to eat in the morning sun most days. I also liked the privacy of our verandahs.
The Pool House is wonderful all by itself but the hosts, Julie and Martin, make the experience of staying there even better. They stocked the kitchen with some basic foods – bread, cheese, eggs, a few vegetables, beverages, tea, coffee so we had food the day we arrived without having to shop or find a restaurant right away. Later in the week they provided a basil plant and bananas from their tree. Because they live in the main house right there on the property, they were readily available for any questions we had about the area – where to shop, directions on getting some place, recommendations for restaurants or beaches. They met us at the airport and drove us back for our return trip.
The location was great – only a ten minute or less drive into town or a beach. And I could walk to one beach in about 30 minutes (it was down a steep hill, but quite doable). The view from the verandahs and the pool were just amazing – I never tired of them. Watching the sunset and the clouds move across the sky and the boats in the harbor…..just wonderful.
What I liked best was how at home I felt after just a couple of days. I felt safe and relaxed and very comfortable. I will definitely recommend the Pool House to friends – and hope to go back again before too long.