Penthouse Suite Reviews
"The BEST views on Bequia"
Our second stay at this amazing, boutique accommodation and this time we were in The Penthouse Suite. WOW, WOW, WOW!
From the space, facilities, open air living to the most incredible view. Entering through your own private entrance at ground floor level into a large hallway,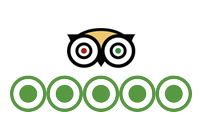 your first surprise is your very own gym, equipped to a very high standard with half a dozen exercise machines.
Up to the Penthouse via a spiral staircase into an enclosed (mozzi screened) area consisting of a seating space, office space and curtained off bedroom. The bed is huge. In fact I had to roll over twice to get to my Hubby!!! Beautiful bed linen and super comfy. Ceiling fans and air conditioning unit to keep you cool. Off this space is a large walk-in wardrobe with plenty of storage space and an iron and ironing board.
Through a door to a completely open air but covered kitchen/living/shower room. The kitchen is equipped with everything you need to make a cuppa, snack or full blown meal. The ice machine is a godsend in the heat too! Two hammock chairs and a full size hammock to lounge in. A comfy seating area by a huge tv with every conceivable film and music choice imaginable! (Oh there is a tv in the bedroom too!). An open air shower room with an amazing view.
Then there is the front of this incredible space. It opens up even more to the edge of your private terrace with the most spectacular views across the infinity pool towards Port Elizabeth, Princess Margaret Beach, Admiralty Bay and down to the southern tip of Bequia. You also have a huge semi circular sofa looking towards the views, a bbq, outdoor dining space and two steamer chairs.
Tropical Hideaway definitely has the Wow factor with a capital W. All the photos you will see will not prepare you for the moment you walk through the stunning gardens, cold rum punch in hand, to the pool terrace. It blows you away. Plenty of loungers for all the guests, your own pool bar and a comfy day bed to snooze in too. Below the pool area there is a fantastic bbq for the guests use too.
It's very difficult to pull yourself away from the pool as it really is just beautiful with an ever changing view down to the bay. Open 24 hours a day and heated to around 30-32 degrees, great for watching the sunset which was my favourite time of the day.
Bequia is an unspoilt island of incredible beauty and wonderful people. Don't expect designer shops, large hotels, or the bling of some of the other Caribbean islands. This place is charming and quintessentially the REAL Caribbean.
Lastly, your hosts. There isn't much more to add that you probably haven't already read about Martin & Julie. This wonderful couple have put their heart and soul into making Tropical Hideaway a truly wonderful, boutique retreat.
So to summarise, if you like the freedom of self catering, enjoy the company of a small group of like minded travellers, love nature and incredible views, stunning beaches and of course rum punch, then you've found your next holiday! Enjoy every minute x
"Best view on Bequia"
Martin and Julie are the perfect hosts, their attention to detail is phenomenal! We never stayed at a place where everything was so well thought out. Food and drinks can be purchased on site in their little store. Try their homemade frozen dinners—they're delicious. Their infinity pool is the best in the Carribean and the views are incredible. We stayed in the penthouse suite and were mesmerized by the scenery every day watching the activity in the harbor. Martin and Julie truly make you feel at home.
Stayed October 2017
"Return to Paradise"
This was our second visit. For us a place has to be very special to warrant a return visit when there are so many different places to visit. There is nothing we would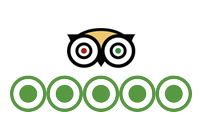 want to change at Tropical Hideaway. Martin and Julie are the perfect hosts, there if you need something but allow you all the privacy you want when you want it. The staff are friendly helpful and always smiling. The Penthouse is spectacular and the the views from the property and the pool are just superb. With only four other couples as guests you had company if you wanted it but peace and quiet in abundance. This isn't five star on the beach, multi- sport, 300 room and six restaurant resort. Thank goodness! Expect rest and relaxation with real style.
Stayed February 2017, travelled as a couple
" Blown Away"
The location is fantastic, perched on the hill with a magnificent 180° view of Port Elizabeth, Princess Margaret Bay and the Lower Bay. A never tiring vista! Sunsets from the infinity pool make you feel like a million dollars! Tropical Hideaway is a corner of paradise where you are made feel special and worthy of being there! The hosts, Julie and Martin, are very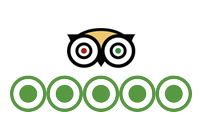 most amicable and absolutely delightful. We stayed in the penthouse and thought we were in Heaven! Well appointed with all the amenities necessary (eco friendly quality products). We always like to go to different countries and places but this is one of the rare place we said we would return!
Room Tip: The penthouse is a super treat
"Out of this world!!!"
Words are simply not worthy of describing this place. But I will somehow try and enlighten those that read this. What kind of place T.H really is.
Firstly the hosts Martin & Julie a lovely welcoming couple who could not do enough to ensure our stay was the very best it could be. Their attention to detail around all aspects of service from the basics to going that extra mile are second to none. There staff from the gardeners to the maids all charming and delightful. Thank you x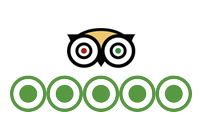 The villa a truly majestic masterpiece of construction. A real labour of love which has been completed to perfection. The villa is positioned in an unrivalled and the most enviable location on the whole island. It sits high up on a hillside with uninterrupted glorious views across admiralty bay. There are so many outstanding features of this villa but the best has to be the infinity pool. It simply takes your breath away. So many amazing features from a swim up sunken bar to a fantastic relaxing day bed and even a step and sunken seats at the edge of the pool to take in that view wow. Voted one of the best infinity pools in the caribbean try the world.
The accommodation we stayed 12 memorable nights in the Penthouse. The most spectacular living space you could ever imagine. From the huge comfortable bed to the outdoor toilet and shower all very surreal but fantastic in there own right. However nothing compares or prepares you for the most amazing outdoor living space ever. So many tasteful delightful quality funishings and features that stun you every time you walk out. But again the creme de la creme that jaw dropping panoramic view. Day or night with its plethora of colours you find it very hard to leave this space at all. Simply this place is second to none anywhere in the world we have ever been and without doubt must be on everyone's bucket list!!!
To not try it would be a crime.
To try it would make all your dreams come true.
Stayed January 2017, traveled as a couple
"Hidden Treasure!!!!!"
Tropical Hideaway Bequia is one of the most breathtaking, relaxing, beautiful places in the Caribbean. My Husband and I took our friends here. None of us had ever been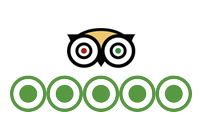 and by the end of our trip, we were all in tears that we had to leave. When you step foot on this property, all of your stress seems to disappear. The love and thought that went into the design of this property is overwhelming. Our hosts Julie and Martin were a true delight! And I can't say enough about the amazing ocean views and sunsets. I know we will definitely plan another trip back to Tropical Hideaway Bequia! Thank you for an amazing vacation!!!!
"Most beautiful view in the Caribbean "
I'm not sure we could ever top our vacation at the penthouse suite at Tropical Hideaway! The view, first of all is not be to topped, the furniture, outdoor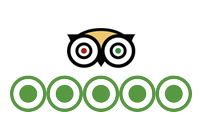 living including the stone shower, decor, amenities – not one thing missing. Martin and Julie are your hosts and they've got everything right on site you need, including very generous hearts.
While we were there, we had a couple of very wet and windy days, which is unusual in Bequia. Martin and Julie invited all the guests for dinner so we could all enjoy some time together. Well… It was easily the best meal we had, in fact one of the best meals I can remember having anywhere. Such hospitable, generous hosts. We spent the entire evening eating, drinking wine and most of all enjoying each other's company for hours. Thank you Martin and Julie for that – it was a very memorable evening.
The infinity pool, well there are no words to describe. It comes with very nicely appointed lounging areas and a self-hosted pool bar (again equipped with everything you need).
Bequia itself – beautiful, safe, one of the friendliest places we've ever been. Food is very good here.
Lower Bay beach is very nice. White sand, hardly anyone around, clear warm waters you can swim in all day. If you like sea glass, you'll love this beach. You can grab it in handfuls!
Highly recommend a day trip on the Friendship Rose sailing to Tobago Cays where you will be pleasantly surprised by some of the nicest private white sand turquoise water beaches…. I know that was a mouthful! The snorkelling here at the reef is among the best in the Caribbean .
A little piece of our hearts stayed behind at the penthouse suite at Tropical Hideaway in Bequia.
"Million dollar view and accommodations to match!"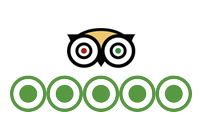 Tropical Hideaway is a unique gem high in the hills of Bequia overlooking Admiralty Bay and beyond. We stayed in the Penthouse Suite which is large enough to be considered a house in itself. It is very private, extremely well equipped and did I mention the views? While Bequia is a special island and well worth exploring, one could be perfectly happy never leaving Tropical Hideaway's premises. And more important than the premises are the proprietors, Martin and Julie. Their personal touch and effort to provide everything a guest could want are really what sets Tropical Hideaway apart. Don't hesitate to book.
Liked best: Views
Liked least: Didn't stay long enough
Gorgeous place to stay
Tropical Hideaway is a collection of beautiful villas grouped together in a fabulous location, with the infinity pool as a spectacular centrepiece.

We stayed in all but one of the villas during our six-week stay, and each of them is charming in its own way — from the secluded and romantic HIbiscus Cottage to the splendid penthouse with its huge terrace and incredible panoramic views.
The charm of Bequia is its simplicity and natural beauty. Tropical Hideaway complements these perfectly. You won't be disappointed.
Simply spectacular – in every way!
We stayed in the Penthouse for a wonderful week. I won't repeat all the rave-reviews and compliments that other reviewers have paid to this spectacular place and to

Martin & Julie who built, own and host it. Please just read them – everything they say about the Penthouse and the place in general – they're all true. We'd go back in a heartbeat!
"One of the most wonderful island vacations my wife and I have ever taken!!"
Martin and Julie were the consummate hosts. They took care of our every need. Their VRBO resort is breath taking. My wife and I stayed in the penthouse which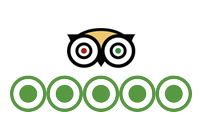 had some of the most beautiful views we have ever seen. I would highly recommend this resort to anyone who enjoys Caribbean vacations. One of the most romantic vacations we have ever been on.                                                 June 16.
Liked best: The penthouse and all of its amenities and views.
Liked least: Nothing
"Blown away!"
Tropical Hideaway is everything that other reviewers have said and more, as are the resident owners and hosts of this spectacular place.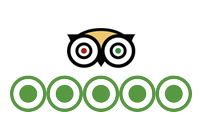 "Tropical Paradise"
From the moment we saw the pictures online, we knew we had to find a way to the Tropical Hideaway. It was an easy 10 minute flight from St. Lucia and before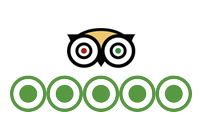 we knew it we were in paradise. We rented the penthouse suite for a week and it was absolutely spectacular. You first enter into a large entry way with a seating area and a gym. A spiral staircase brings you to a landing with an additional seating area and a library. The room was absolutely gorgeous. The bedroom had an over sized comfy California king bed.
There is an indoor outdoor kind of living in the penthouse. the views are to die for. We sat for hours just overlooking the harbor, neighboring beaches and the infinity pool. By far the best pool on the island is the infinity pool at the Tropical Hideaway. It was very relaxing and the views are to die for.
The tropical hideaway is a spectacular place. Every detail of the property was well thought out. The owners Julie and Martin were excellent and courteous hosts. They really made us feel like home along with their amazing 3 Bengal cats. They helped us book with two excursions and gave us alot of tips on where to go on the island. We sailed to neighboring islands and visited the Tobago Cays. The cays are out of this world!
We never thought of going to the Grenadines, because we thought it would be difficult to get there. It truly was very simple if you use LIAT or SVG airways from a larger connecting island. Bequai and the Grenadines are truly a hidden gem that you must see.
We will certainly do it all over again and planning our next trip.                            May 16.
""WOW" were the only words out of my mouth"
It has been just over a month since returning from our 10 night stay at Tropical Hideaway. A great vacation is one that you remember for a long time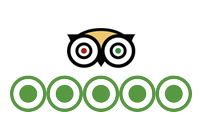 and we have not stopped thinking about it since returning home.
Upon our arrival, Martin and Julie showed us around their wonderful property whilst we enjoyed their wonderful (and addictive) well known "Rum Punch". They both commented that we were rather quiet. Well the only words I could muster were "WOW, wow, WOW" hence the title of this review! We had fairly high expectations prior to arrival having of course seen the almost too good to be true pictures and reading the many wonderful guest reviews. Even with high expectations coming in, Tropical Hideaway blew them away and those pictures are indeed the real thing! This really is a 5 star property where every attention to detail has been cared for. This was our first trip to the Caribbean where we had not stayed "all inclusive". The provided welcome package set us up very well and the option of being able to purchase provisions onsite was incredibly convenient. Their homemade fish pie is awesome.
We stayed in the Penthouse Suite and loved the outdoor living and vastness of space. We also loved the fact that during a rain shower you could still be outside enjoying everything the suite has to offer but not get wet. The Penthouse Suite comes with its own fitness room to enjoy. Though we didn't spend any time in the room I did enjoy the convenience of using the yoga mats and blocks. These also came in handy for some impromptu yoga sessions with other guests.
Bequia is a very picturesque island and not overrun with tourists. The locals are friendly and we felt very safe. To get around we opted for taxi's and primarily used Gunno and his wife who we would thoroughly recommend. On a couple of occasions Gunno was not available and he arranged for another taxi driver to pick us up from Tropical Hideaway. Gunno even followed-up with the driver to ensure we had been collected! We did walk down to Princess Margaret beach but we never attempted the walk back up. We opted to spend that time enjoying the infinity pool with a chilled beverage and save our legs…those hills are incredibly steep!
Martin and Julie have taken care of everything possible to make your stay the best it can be…and then some. Our time at Tropical Hideaway was further enhanced by the wonderful guests that we met. Often we would gather around the infinity pool and catch up on the day whilst enjoying a drink, or two! We arrived as strangers and left as friends.
I guess all I can say to summarize is…WOW!!
"Absolutely Stunning View!"
We recently spent 10 nights in the penthouse and could not have been happier! Upon entering the penthouse there is a beautiful spiral staircase which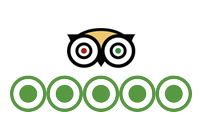 leads to the living space. Our favourite feature of the room was the very large outdoor area which included a good size kitchen, complete with granite countertops, a bbq, swinging chairs, a large sitting area, and an incredibly comfortable hammock. We made several meals for up to 15 people in the kitchen! When we were not in the pool we were hanging out in our outdoor penthouse space. Other highlights of the penthouse include an outdoor bathroom, a walk in closet, and an exercise room. The real reason to stay in the penthouse suite is the stunning views! We were truly sad to leave this 5-star accommodation!k.
"Going back next year"
Tropical Hideaway and Bequia are simply breathtaking. We stayed in the Penthouse Suite for 5 nights and loved everything about it. The view is gorgeous, the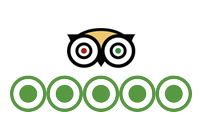 accommodations luxurious and very clean. Martin and Julie are gracious hosts who have created this amazing property- EVERYTHING was perfect, way beyond our expectations. I have already e mailed several of our friends , would love to share this unique experience with them next year.
"Awesome!"
Martin and Julie, sorry for a late review! One year has passed since we had spent almost a month in Hideaway Penthouse. I haven't forgotten the breathtaking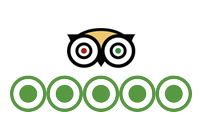 stunning views from your enormous outdoor living room. I could live there forever! Everything is even better than in the pictures. You are so nice and kind people! Hope to return one day!
"Wow, better than we could have dreamed."
TH Penthouse is the first place I've ever visited where I have shocked by just how good it is.
Whatever you read about Tropical Hideaway (TH) – it's true. Any picture you look at it's better in real life. To make this easy, if you visit Bequia then stay here.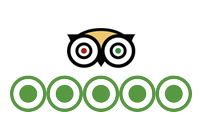 If the dates are booked move your holiday – otherwise you'll be settling for second best. Simple.
TH is 100% genuine and the biggest fear of anyone writing a review is that next time we go (and we will) we won't be able to get in.
To put this in perspective we had already been on Bequia for a week (at A Shade of Blues) which we had sole occupancy of. We then went to to a marina (Blue Lagoon) in St Vincent and then to another one in Antigua (AYC) but honestly our money spent at the other places was wasted when compared to the shear quality and experience we had at the TH Penthouse.
This is genuinely not like other places. A few years ago we went to the Maldives to a resort (Chaaya Lagoon) that had a TA rating of 5*'s (it's now 4.5). We had high hopes but when we got there slowly but surely the experience failed to live up to our expectations and we ended up wanting to come home. That growing disappointment made me cautious of what to believe on Trip Adviser.
However with TH the experience was fantastic from start to finish. After a perfect start, as Julie picked us up to take us to TH, as each day passed we appreciated this place even more. This is the best place we have ever stayed and we really didn't want to come home at the end (the first time ever). As Julie dropped us off at the ferry we left knowing that we had experienced the true once in a lifetime holiday (it won't be – sorry kids we'll spend some of your inheritance going back one day).
I'll was going to try not to repeat any of the recent reviews, except yes the whole place and particularly the Penthouse and pool are out of this world (the boutique hotel with benefits review is spot on), as are Martin and Julie and so are the Rum Punches, the grounds, the sunsets and so the list goes on.
Finally I'd just like to highlight that TH is fantastic not just because of the outstanding design and build but also the love, dedication, quality and hard work Julie and Martin with their put into staying on top of everything and making their visitors happy.
Thank you both (and team) for an out of this world stay.
"Tropical Hideaway is Tropical Paradise"
Before we went on this holiday we read the reviews and thought it couldn't be that good? Well it wasn't it was so, so much better than we could ever have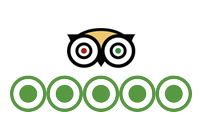 dreamed of. Julie & Martin who own and run Tropical Hideaway are the most fantastic hosts from the minute they collect you to the minute you leave and they have truly become friends. However the Penthouse accomodation, what can we say, it was out of this world. From the fantastic welcome food hamper, every little detail is top quality, the toiletries, the linen, the glassware, the comfortable living area, the stone shower and open toilet, so private but you can watch the sunset from the bathroom!! The infinity pool is so amazing and we spent a lot of time just gazing at the views. Not forgetting Martins Rum Punch and his Pina Colada's. Would we go back?? tomorrow if we could. If you get a chance to visit Bequia this should be your first choice, you won't be disappointed.
"Unbelievable"
Our stay was exquisite! We couldn't believe the many hues of the sunset, sunrises, the harbor and the water. This property and Bequia is as close to heaven as you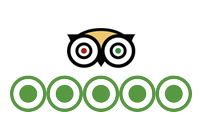 can get on Earth! Martin and Julie are excellent hosts who strive to make your stay as comfortable as possible. Their pool is the focal point of the property with its magnificent view of the harbor and the town itself. The islanders are so very gracious and kind—always greeting us warmly like family and not like visitors. There is no crime and the beaches are spotless and clean with the most beautiful white sand. Mac's pizza was wonderful and every meal at Coco's was delicious. Lobster was not in season yet but we ate Mahi and snapper and tuna almost every meal. The calaloo soup was very tasty and the conch tender. We visited the spiritual Baptist church and thanked God for His beauty and safe trip to Bequia. The singing at church was like angels from every corner of the building while having a spectacular view of the island and warm breezes perfumed with lavender and hibiscus. Wow!!!
We had air-conditioning at night and cool breezes throughout the days. Our bed was very comfortable. The island tour with Garvin and Jensen was so informative from the turtle sanctuary to the whaling museum. What a rich history Bequia has!
"Home Away From Home"
We are just back from another two week stay with Martin and Julie at Tropical Hideaway. As usual, we stayed in the magnificent Penthouse Suite. And in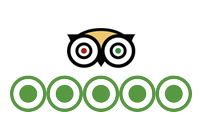 case you might be wondering what 'another' means, this was our fourth visit and we already had Christmas this year booked before deciding last April or so we couldn't wait that long to return. While there last week we went ahead and booked Christmas of next year. So next year we will undoubtedly be fighting our withdrawal symptoms much like we did earlier this year. Yes, it is truly that addictive. And we are veteran Caribbean travelers, not novices.
All you have to do is skim the reviews for any of the five accommodations and you'll get an obvious sense that just about everyone who has ever been there is hoping or planning to return. Previous guests now make up about half the annual visitors. In a couple of years, that percentage will be even higher. Bookings in high season, from about November through March, are already difficult and will become even more so. We knew it would get that way the first time we saw the place and met Martin and Julie back in August 2013. Low season is really your best bet if you want a particular room, cottage, or the Penthouse Suite. And truth be told, we really like low season a little better. But another truth is that which one you get is insignificant compared to just being there.
There are tons of reviews describing in great detail what each of the options are like, what adventures people had, etc. We've actually read most of them and you are being told the truth. I won't repeat what everyone else is telling you with those reviews. I'll do something a little different.
If you've been searching online for that perfect Caribbean vacation, you are fortunate just to have found the little island of Bequia. If TH didn't exist, it would still be our favorite island by far. But since you're reading this review, you've made a quantum leap on the 'fortunate' scale in finding TH. You are at the pinnacle. What you are looking at is THE BEST value for your money in the entire Caribbean. We've stayed in more than a few $1000 a night boutique hotels that simply cannot compare to what you get at TH.
What you need to know is that TH was not envisioned as a boutique resort. It was built over a period of 8 years as a family home. Return on investment was never even a thought as Martin and Julie built it. Everything, and I mean everything, is of the highest quality. Take a look at that incredible tub carved from solid stone in the Infinity room if you end up going there. The fixtures, the appliances, the amenities they provide…all absolutely the best.
Now here comes the really good part. Martin and Julie truly want you to have a wonderful vacation. And we are continually amazed, even after all of our visits, how far out of their way they will go to make your stay as wonderful as it can be. If you buy food or rum or anything from what they keep on hand for their guests, you get it at the same price they paid for it. They have recommended taxis (we use Garvin exclusively) and tour operators from whom they take not one dime. In fact they are doing their best to make sure you get the best price possible. Visit Doris' store in Port Elizabeth and mention TH for an automatic 10% discount. Jacques at L'Auberge (our favorite restaurant) gives you a free drink. Martin does charge you a little extra if you order his special rum punch (best we've ever had) instead of doing it yourself with the ingredients you need. The recipe is on their site. But what strikes us is that they are doing the exact opposite of what happens every other place we have ever been. Instead of trying to figure out ways to get more money out of your pocket, they are trying to keep more in it.
So here's the bottom line. The place is stunningly beautiful. It's on the best little island in the Caribbean. It's run by two of the nicest and most genuine people you will ever meet in your entire lives. And it is not costing you $1000 a night. The ONLY THING you need to worry about is whether or not you can actually get a reservation when you want it. If you can't, my advice is pretty simple. Change your vacation dates and go when you can, while you can. Because while you're looking, most of us who've been there are booking. The line will keep getting longer and longer.
"Fantastic Experience"
My wife and I spent ten days in the penthouse of this magnificent property. Beautiful views and sunsets with unbelievable ambiance. The outdoor living area of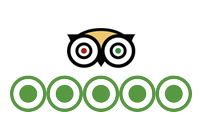 the penthouse is beautiful and every imaginable convenience is at your fingertips. The master bedroom can be air conditioned if you would like or you can sleep with the curtains open to the ocean air. The bed is the biggest king bed I have ever seen and it is very comfortable. There is a fully functional kitchen if you want to prepare any meals which is what we did several times. Martin and Julie were the consummate hosts attending to our every question and need. They even picked us up at the airport and and brought us back for our return flight. The infinity pool and outdoor area are spectacular including a sunken bar in the middle of the pool! We had a fantastic time and would highly recommend this rental to anyone who wants to experience the Caribbean like it was 30 years ago while staying in five star accommodations. We truly arrived as guests and left as good friends! As a side note, if you are interested in a sailing trip, either one day or overnight, please look up a very colorful gentleman named African. We had a great time with him also.
"Unbelievable"
What can I say, absolute perfection, we have travelled the world extensively and this is by far the best villa we have stayed in. The only disappointment was we only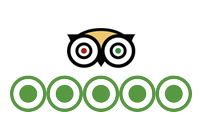 had 4 days their. We looked at all the rooms and they are all 5 star+.
The hosts Martin and Julie were brilliant, they picked us up at the start off the trip and dropped us off at the ferry at the end, they couldn't be more helpful. They even supplied us with all our food and drinks at supermarket prices. We only left the villa once. We had already had a week on Bequia, (which is fantastic, the Caribbean of 30 years ago) so had done all the island stuff.
Martin and Julie have done an amazing job on their villa, I can't recommend it highly enough we will definitely be back soon.
"Attention to Details!!"
We spent our 10th Wedding anniversary at Tropical Hideaway with Martin, Julie and their Daughter Corrie in May and could not have been happier. We spent 4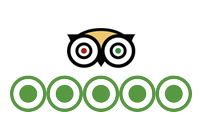 Nights in Hibiscus Cottage and 5 Nights in the Penthouse Suite, Originally we were only staying for 7 nights but enjoyed our stay so much we asked if we could stay a couple extra nights and like everything else, Martin and Julie were very accommodating. The cottage it self is located at the bottom of the property and is by far the most private of all the rooms. Its a great room with a beautiful covered porch with an amazing view of the bay. You find your self staring out to sea for hours at a time. Its a bit of a hike up to the pool but worth every step. The Penthouse was amazing. Its located on the top level of the main house. The view again is outstanding as it is from every single room on the property, The finishings and decorating are something from a design magazine. Open air Shower, Stone seats , Hammocks, Swinging basket chairs, Exotic woods from all over the world, imported 150 year old wagon wheels for windows etc etc. We have stayed in rental homes in Turks and Caicos, Costa Rica, Belize, Key West and Puerto Rico and this home is by far the most amazing place of them all. The details and thought put into the construction of this home can only be explained as amazing. Its by far the best pool in all of Bequia but I would say its near the top for the entire Caribbean, They have a king sized covered day bed with a plasma TV, They have a swim up bar with a fridge and sink. There are seats and benches all over the pool ensuring you are always comfortable. We were lucky enough to have the chance to meet Martin and Julies Daughter Corrie. If she is home while you are at the house be sure to get a massage or spa treatment from her. We hired her for a private guided island tour that was a major highlight of our trip. That tour went so well we ended up spending 3 or 4 nights on the town with her and her friends (who are some of the nicest people we have ever met) I could go on forever but then I would just be spoiling the surprises that await you if you book your stay with the Mansfield family. Dont worry about the owners actually living on site as they are very attentive to your privacy and take it so seriously they actually have passage ways around the property so they dont disturb you at the pool if they need to get to the other side of the property. If you need advice on meals or places to go just ask, They are a wealth of knowledge. The house is a short drive from town and there are several taxi services available, We didnt rent a vehicle at all while were there and wont when we return next year. There is so much I could write but believe me when I say "if you go to Bequia and stay at Tropical Hideaway your vacation is in great hands". Feel free to PM me with any questions… Now Stop thinking and book your stay!!!
"An absolutely perfect experience"
Our group of five couples stayed at Tropical Hideaway for six nights and could not have had a better experience. The accommodations and the infinity pool/gazebo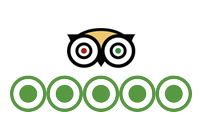 area were extraordinary. Our Penthouse Suite was beautifully furnished, with a super-king, very comfortable bed, terrific outdoor bathroom and shower and the best view of Admiralty Bay from our terrace. The kitchen appliances were all high-end, clean and polished and worked perfectly. The video and sound systems were phenomenal– it's too bad we didn't have six months there to catch up on all the movies and tv shows we have missed but were in the digital library.
Martin and Julie were wonderful hosts– there when we needed them, out of sight when we wanted our privacy. They were extremely responsive to our requests, there advice and recommendations were spot on and they were able to provide us with all the best food and drinks we asked for. They have great personalities as hosts/innkeepers and contributed greatly to our enjoyment of our time at Tropical Hideaway.
"We enjoyed it so much we have booked for next year!."
From arrival to departure the Island, locals, Tropical Hideaway and the hosts made the vacation one that requires a return visit. The Penthouse has everything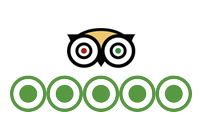 one could expect from the decor to the view everything is perfect. Our hosts walked us through all the services and provided booklets which identified everything that is available both within the facility and on the island. The harbour view is very special and changes everyday, can't wait to return.
"Blown away!"
This must be one of the finest properties on the Island to stay at. The quality of the accommodation combined with the location and pool were superb. The owners,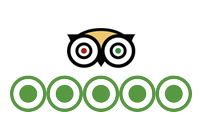 Julie and Martin, and their staff could not have been more helpful in making our holiday a truly wonderful experience. Set on the hillside high above Port Elizabeth meant the view from our terrace was spectacular. We readily walked into tPort Elizabeth and to the local beaches, but the very steep hills meant the cheap local taxis home were a must. A fully equipped kitchen meant we had the option of eating in, even if the provisions provided in the local shops were a little limited. The owners provided a provisioning service which was very helpful, with the tuna steaks being particularly delicious.
Bequia is a small unspoilt island but with sufficient bars and restaurants in Port Elizabeth for a variety of places to eat out.
"Cried when I had to leave"
My Husband and I received a warm welcome from all the family. (Staff are included in this family). The whole package is very well thought out, made us feel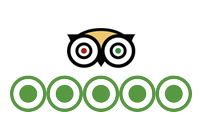 relaxed and at ease from the moment we stepped off the plane.
Beautiful, smiley Julie, met us with a guide to the island on the way to our home for 2 weeks (penthouse and pool house). I could not believe such a beautiful place could exist, I also love the story that comes with the property.
The rooms are exceptionally clean. Yes I did look everywhere, even under the bed! They are very well equipped, with beach towels, toiletries etc I did not need half off what I had packed. Everything was in excellent working order, IE hairdryer, air-con etc
The choice of films Martin has got is amazing.
Swimming is stunning,looking out onto the bay and surrounded with the most beautiful garden, kept very clean with a swim up bar.
The whole holiday was just what I was hoping for. I met the most amazing people, went to some beautiful beaches ate wonderful food and had a great time.
Everyone should go to tropical hideaway at least once in their lives.
My only regret is that I did not swing in the hammock on our terrace. That is why I have to go back.
Martin and Julie I love you. Thank you, from the bottom of my heart.
"Best Vacation Ever"
We have traveled extensively in the Caribbean. But once you've been a guest at Tropical Hideaway, it's very difficult to want to go anywhere else. Martin and Julie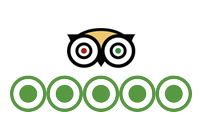 are the most wonderful hosts imaginable and take your satisfaction with all aspects of your stay very personally. We love the three T's (Tonga, Tobago, and Trini) their three Bengal cats. And of course Missy, their loveable Rottweiler guard dog. Tonga, in fact, was a regular visitor to our suite as he loved the cat treats we brought with us.
The penthouse suite comes with conveniences simply not found elsewhere. A full sized refrigerator, cooktop, toaster, and convection microwave oven. I won't go on and on. Simply look at the pictures yourself on their site. They are not skillfully manipulated by a professional photographer to deceive, as is so commonly the case. It is every bit as nice as it looks online.
Most of our days were spent enjoying the huge infinity pool with a cocktail. And there are a variety of nice restaurants on the island. All-in-all, just a peaceful and wonderful two-week holiday that we already know we won't be able to duplicate anywhere else.
Bottom line, we've already made our reservation to return next year. Bookings are becoming hard to get during high season as they are regularly fully booked. He who hesitates is lost. And we are not lost. Tropical Hideaway is our favorite home-way-from-home. It's just impossible not to fall in love with everything associated with the place.
"Absolutely Stunning property and Amazing Vacation"
Words can not justify the "FEELING," you take away after you visit with Martin and Julie at Tropical Hideaway. The amazing attention to detail combined with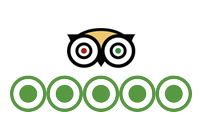 the thoughtfulness and hospiatlity make for an the most wonderful experience.
There is passion seen and felt in every part of your stay at the Tropical Hideaway. The view and accomodations themselves are breathtaking, but the staff and the added , Music Systems,amenities and conveniences like WIFI and movie at your finger tips is over the top. For being as secluded and private as you are, the conveniences of home are right there. ALso, if you need anything, including a home cooked ISLAND meal, it can be done.
If you have a Bucket List, this place MUST be on it or you are not taking advantage of one of the most amazing experiences of your life. Trips to town, ordering food delivery, restuarants, excursions….everything is spelled out for you so there is no stress or worry on your part.
Martin and Julie know everyone on the island and it was such a joy to learn history points, best choices and people to associate with through them.
We are already making plans to return. My only hesitation in writing these truths is that Tropical Hideaway becomes so popular there will be no rooms left for me!
I am still reeling from the wonderful time, people and location. Heart Felt and eternal Thamks!
"Attention to Details!!"
We spent our 10th Wedding anniversary at Tropical Hideaway with Martin, Julie and their Daughter Corrie in May and could not have been happier. We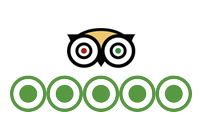 spent 4 Nights in Hibiscus Cottage and 5 Nights in the Penthouse Suite, Originally we were only staying for 7 nights but enjoyed our stay so much we asked if we could stay a couple extra nights and like everything else, Martin and Julie were very accommodating. The cottage it self is located at the bottom of the property and is by far the most private of all the rooms. Its a great room with a beautiful covered porch with an amazing view of the bay. You find your self staring out to sea for hours at a time. Its a bit of a hike up to the pool but worth every step. The Penthouse was amazing. Its located on the top level of the main house. The view again is outstanding as it is from every single room on the property, The finishings and decorating are something from a design magazine. Open air Shower, Stone seats , Hammocks, Swinging basket chairs, Exotic woods from all over the world, imported 150 year old wagon wheels for windows etc etc. We have stayed in rental homes in Turks and Caicos, Costa Rica, Belize, Key West and Puerto Rico and this home is by far the most amazing place of them all. The details and thought put into the construction of this home can only be explained as amazing. Its by far the best pool in all of Bequia but I would say its near the top for the entire Caribbean, They have a king sized covered day bed with a plasma TV, They have a swim up bar with a fridge and sink. There are seats and benches all over the pool ensuring you are always comfortable. We were lucky enough to have the chance to meet Martin and Julies Daughter Corrie. If she is home while you are at the house be sure to get a massage or spa treatment from her. We hired her for a private guided island tour that was a major highlight of our trip. That tour went so well we ended up spending 3 or 4 nights on the town with her and her friends (who are some of the nicest people we have ever met) I could go on forever but then I would just be spoiling the surprises that await you if you book your stay with the Mansfield family. Dont worry about the owners actually living on site as they are very attentive to your privacy and take it so seriously they actually have passage ways around the property so they dont disturb you at the pool if they need to get to the other side of the property. If you need advice on meals or places to go just ask, They are a wealth of knowledge. The house is a short drive from town and there are several taxi services available, We didnt rent a vehicle at all while were there and wont when we return next year. There is so much I could write but believe me when I say "if you go to Bequia and stay at Tropical Hideaway your vacation is in great hands". Feel free to PM me with any questions… Now Stop thinking and book your stay!!!
"Amazing villa"
We had a lovely time staying in the Penthouse suite at Tropical Hideaway. The villa is amazing and I truly believe that this villa must be the best on the island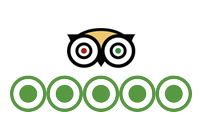 – easily. It is like something out of the TV programme 'Grand Designs'! In fact, when we arrived from our inter island flight, one of the airport staff told us that it had the best swimming pool on the island.
Julie and Martin really are wonderful hosts. They were brilliant with email communication before we arrived (and there was lots of it!), and once we were there, they could not do enough for us. Julie and Martin have the right balance of leaving guests alone to enjoy privacy but being available and happy to give advice whenever you need it.
The Penthouse suite is huge with incredible views across the sea. We have stayed in various 5 star hotels and villas (including in the Maldives), but this villa is by far the top accommodation we have ever stayed in. It is extremely well equipped and we really appreciated the carefully thought out information booklet that was there for us to read on our arrival. It was also fantastic to have some basic provisions to start us off (eggs, cheese, salad, tuna, bread, milk, juice, crisps, peanuts, wine, beer).
The swimming pool really does have the wow factor. Although there were a handful of other guests in residence during part of our stay, the majority of time we had the pool to ourselves. We spent most of our days just lazing by the poolside and enjoying the views. You can even borrow the remote control and watch a film from the poolside TV!
The location is at the top of a very steep hill, so we did end up getting taxis everywhere. This can add up across the duration of a week or more, and so if we were to return, we would definitely hire a car next time. A car would also have given us the freedom to explore the other side of the island a bit more, which was quite costly in a taxi. It would also have been convenient for popping to the local supermarkets in Port Elizabeth whenever we ran out of things.
If you get a chance, we would definitely recommend hiring Elfic (the singing chef) to come and cook for you at the villa. He prepared an amazing selection of local Caribbean dishes, which we ate with Julie, Martin, Corrie and the other guests, on Julie and Martin's wonderful dining verandah. Before dinner, Elfic got out his guitar and sang for us at the swimming pool whilst we all sipped Rum Punches. Definitely a highlight of the trip.
"Wow Island to Discover, Great Villa, superb view & location to stay…more"
Bequia is the Island to discover…so pretty, restaurants are very good and similar prices if you're from MTL-Canada (they even deliver if you don't fell to go out),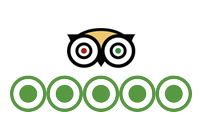 locals are very friendly and never try to sell you stuff like other Caribbean popular islands. Thanks to Julie, Martin, Corrie, Missy for making our 10 day stay an amazing experience…We will definitely be coming back. The gorgeous villa is perfect for privacy time but if you need anything, they are there to help, guide, reserve some trips…anything you need is taking care without a concern…it's really vacation. We walk every day to the beaches or town (pretty steep 15-20 min walk everywhere) and take taxi back to the villa (20EC approx. 8$ Can) or you can rent a car for about 45-60$ a day depending of duration. Sunset from the pool villa is very nice.
We really appreciate the included transportation from and to airport, welcome rum punch, Starting kit and having a chef to come cooking with our new friends from BC and North Bay with Julie, Martin and Corrie was a super fun time as well. Thanks to Marlin for fresh Mangos and ask Corrie for a therapeutic massage and if you like to go out…Baige is the place to be, witch bar would give you the bottle when you order a drink? Restaurants go for; Jack's Bar Tuesday, Mangos, Mac's "Lobster pizza", Devils' Table Thursday, Auberge a bit more $$ and there is many more…Can't wait to go back (and I always told my husband that there is so many place to discover on hearth that I would never return to the same place, this time I will break this rule of mine). Edith & Scott
"A tropical island vacation that we didn't want to end . . ."
Tropical Hideaway exceeded our expectations and I would highly recommend this picturesque spot on Bequia for a relaxing and carefree vacation. We stayed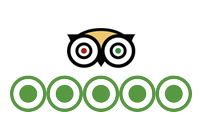 in the beautiful (and enormous) Penthouse Suite for two weeks over the Christmas and New Year's holidays, and would have happily stayed indefinitely if we could. What attracted us initially on the website as we made our plans, were the things we enjoyed the most during our stay.
Without a doubt, the infinity pool, overlooking Port Elizabeth with its array of yachts, small cruise ships and sailing vessels, was one of our favorite spots and we made it a point to get some pool time every day. There are shaded areas and sunny areas by the pool and comfortable chairs for lounging, as well as a large cabana with a very welcoming day bed.
Hosts Martin and Julie do a great job of making guests feel comfortable; inviting those who stay to make Tropical Hideaway their home away from home. For example, there is a bar area by the pool and we would bring our beer/wine down to the pool and enjoy it at our leisure. While happy to make recommendations about restaurants, sightseeing, local stores, etc., Martin and Julie have mastered the ability to be available, yet not intrusive. We were grateful for their guidance and thanks to their suggestions (ask about the bakery that delivers!), our stay was that much more enjoyable.
The Penthouse Suite was spectacular and everything you could hope for with a balanced blend of outdoor and indoor space. Another favorite spot was the semicircular couch that was perfectly positioned to maximize the gorgeous view and get the benefit of the cooling breezes that you just don't have access to lower on the island. We took full advantage of the kitchen area, enjoying coffee, toast, fruit and cereal in the mornings and thanks to some core provisions that Martin and Julie provided and the well-stocked stores in town, we even had several delicious dinners we cooked on our own. The bedroom is very private and protected by doors and windows with screens so there was no concern about mosquitos. While equipped with air conditioning, we never used it once, although we did utilize the overhead fans in the evenings. The "loo with a view" afforded us privacy, despite being in the outdoor area of the suite. However, if you had visitors, this could present a slight challenge.
Martin and Julie recognize that most folks can't unplug completely, so wireless access is readily and easily available, along with an impressive television and stereo system with an extensive database of new and old selections.
The remote location of Tropical Hideaway, to us, was part of its charm. If you are someone who likes to be in the middle of the action, or be surrounded by lots of people, this may not be the place for you. We walked to town and to the beach several times (the trip can be a bit steep, but it's great exercise!), but we also made good use of the local taxi services that are extremely reliable and only a phone call away.
The Mansfield family has truly created a distinctive property and an exquisite vacation experience. We enjoyed meeting Martin and Julie, two of their three daughters and several of their pets who made occasional appearances by the pool, and were quite friendly. We look forward to our return visit!
"Romantic and breath taking getaway"
My boyfriend and I work around the Grenadine islands and needed a place to get away for a few days and to celebrate our recent anniversary. Bequia is one of our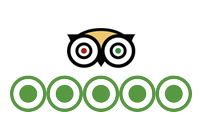 favourite islands, and we definately made the best decision to stay at Tropical Hideaway Penthouse suite. The views of Admirality Bay are breath taking and the openness of the suite helps capture it perfectly. The suite itself is well equipped and really spacious. there were 2 flat screen TV's with a wide selection of movies, and the best part was sitting in a hanging chair to watch the films. The bed was HUGE and the outdoor shower and bathroom completed the open feel of the suite.
The service was great and friendly. Martin and Julie were helpful with everything we needed (even toothpaste that we had forgotten). There was a supply of basic food and snacks and cold beers on arrival. The pool is lovely and a great place to relax and have a drink around the pool bar. We did hire a car as the location is high up in the hills and quite a long and challenging walk to town and back. We really had a relaxing and peaceful time, and look forward to coming back again!
"Amazing accomodations on an amazing island"
Tropical Hideaway offers a such a great variety of accommodation options that you would need several visits to try them all out. The quality of the furnishings and t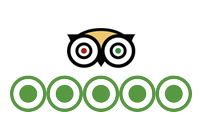 he well equipped kitchens in several of the rooms make this the ideal destination for couples as well as families. The layout of the property ensure that every guest has the utmost privacy. The incredible pool offers the most amazing views over Admiralty Bay and one could just spend the whole day by the pool and take in the forever changing scene. A decent walk down the road will bring you in one direction to Port Elizabeth and the other way towards Princess Margaret Beach and/or Lower Bay. The walk back up is a good work out or you can us one of the many taxis. Martin and Julie have created incredible gardens on the entire property and this property is quite big. They are also very good if you require any other kitchen wares. We did not have a coffee maker in our room on the first morning and it did not take Julie very long to realize this and bring us one….
 "Absolutely fabulous"
From the welcome rum punch, a fridge stocked with some of life's necessities to start you off with and the complimentary drop off at the ferry port at the end of our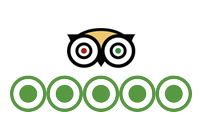 stay everything was fabulous. Tropical Hideaway is a beautiful place to stay for those wanting their privacy, luxury surroundings, amazing views and an impressive attention to detail. The infinity pool allows one to relax or work up a little steam overlooking the sea. We were lucky because most of the times we wanted to use it we had sole use. Situated high above the gorgeous and unspoilt Princess Margaret beach, the road leading up to the property is steep. We walked down it but must confess that we used one of the friendly reasonably priced local taxi companies for the return leg. If as we did you want a serene private holiday in luxury accommodation with friendly locals, good restaurants and bars then look no further than Tropical Hideaway.
"Searching for paradise … You have found it!"
My husband and I were blown away by the Tropical Hideaway property. The owners, Martin & Julie were gracious and accommodating for the booking throughout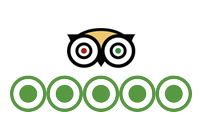 the entire stay. They are truly remarkable people as you will see if you choose to stay at their property and learn about their journey. The rental is clean, new, and comfortable. The furnishings are top quality and state of the art including the sound systems, TV's and dependable wifi. The infinity pool offers more than a swim as you can drink and dine at the swim up bar, nap on the veranda poolside bed or rest on the edge to gaze at the harbor, bay, mountains and sunset. My packing advice is to pack light as the island is very casual. If you like to cook and eat in occasionally, bring restaurant packets of condiments, peanut butter, and pre-packaged spices as this will save you buying large quantities at the small-rather limited-island grocers. Bring anti-itch ointment if you are prone to mosquito bites. Julie & Martin keep the property sprayed and plenty of personal spray on hand but if you venture off the property, you are bound to get a bite or two. Comfortable shoes such as hiking all terrains are best as the journey up and down the mountain to the rental property is steep and tiresome. Plan for 25-30 EC per trip if you hire a cab (and you will!) This is a dream property owned by wonderful people. You won't be disappointed.
"Magical!!!!!"
Such a magical place!! I kept looking at the view all different hours of the day and pinching myself to make sure it was real. We stayed for 10 days at the end of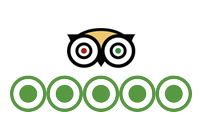 March and we didn't want to leave. I'm already planning a return visit next March. You can swim in the most magnificent infinity pool 24 hours a day…and every hour the ambiance changes according to the sunlight or moonlight. The sunsets are def on par with Santorini…maybe better!! I loved how the Penthouse had no doors or walls so I always felt like I was outside taking advantage of the beautiful climate. The location of Tropical Hideway, on Bequia Estates is PERFECT! Just 2 minutes from the most beautiful swimming beach, Princess Margaret, and our favorite favorite beach bar, Jacks. Going in the other direction it is less than 10 mins from Port Elizabeth and Belmont walkway. The Penthouse has a great kitchen to cook and a gas bbq which we used quite often. The owners, Martin and Julie, couldn't have been kinder or more helpful. This is a SURE bet to stay here!!!!
"I Want To Go Back"
My husband and I stayed at the Tropical Hideaway from Jan 12-24th. It truly was the vacation of our dreams. Martin and Julie Mansfield could not be better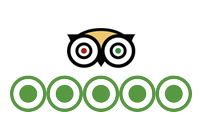 hosts. From even before we arrived, until it was time to leave, they were welcoming and helpful. We stayed the first 4 nights in the infinity room and the last 7 in the penthouse. The rooms and views are even more beautiful than on the website! We had never stayed at a place so lovely or been shown such genuine hospitality. The Tropical Hideaway sets the bar.
"The Perfect Find"
Perfect setting, perfect location, perfect ambience, perfect island, perfect hosts= perfect holiday at a perfect price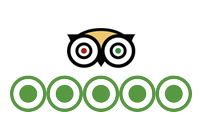 "You wont want to leave"
Tropical Hideaway has to be the best accommodation on Bequia. The individual cottages and penthouse have all been designed, to be private, but to also maximise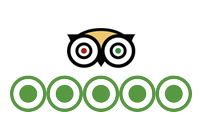 the breathtaking views over the bay. The stunning infinity pool with swim up bar and stone seats is an ideal location to while away an afternoon. The gardener Marlon keeps the grounds immaculate.
The Penthouse exceeded all expectations. Its beautifully designed with quality furnishings. On the ground floor there is a well equipped gym. A spiral staircase leads you up to the large outdoor living area with hammock, swing seats, internet TV, large sofa area, leading out onto a curved private balcony overlooking the infinity pool and the bay. The kitchen has everything you will need. I loved the open, but also private bathroom, which is situated to the side of the living area. There is a large walk in wardrobe, and the biggest bed I've ever slept in. I cant fault anything about Tropical Hideaway, its perfect!
The beaches, restaurants and town are a 20 min stroll down the hill. All the information you will ever need about the area, best grocery stores , takeaway menus, taxis etc is all in the welcome pack. You can also order bottles of rum, cases of beer wine etc from Martin and Julie to save you carrying it.
If you are looking for a laid back casual island, but with 5 star accommodation then look no further. Im sure the owners have missed a zero off the price, so book now before the realise!!
"Wonderful Birthday!!!"
"We had the pleasure at staying at the tropical hideaway in the penthouse suite from November 15th through November 24th. There is so much to say, I don't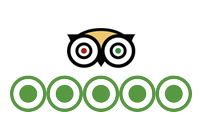 know where to start!!!! I had been speaking with Martin and Julie for a few months before we arrived. They couldn't be any more helpful and informative. It was my birthday and we were so excited to go to Bequia! When we arrived, we were met by Julie at the airport and instantly we knew how warm and friendly she was. When we arrived at Tropical Hideaway, we were met by Martin and given the "grand" tour. The kitchen and refrigerator were stocked with sodas, beer, water, eggs, bread, lettuce, tomatoes, coffee, tea, sugar, milk, etc, and even a bottle of wine. As far as the penthouse, the bed was huge and comfortable and set up that you could close the doors and put on the A/C if needed. The bathroom took a bit to get used to since it has no doors… not a problem if it is just the two of you, but if you have company, a little awkward. The penthouse was immaculate and decorated beautifully. As far as the view, it was so spectacular! You felt like you were in a postcard! After they showed us around, they invited us for a drink by the pool where we chatted for over 2 hours. I felt like we knew them for years! The next day was my birthday, and we ventured out (rented Julie and Martin's car) and went shopping. Doris's is by far the best place to shop for groceries. Almost anything you want from the states can be found there. Knights is also okay, but I wouldn't even waste my time there, just go to Doris's. She is very helpful and nice and has frozen meats from the US, produce, etc… One stop shopping! When we returned back, we hit the pool…. Breathtaking!!!! The view looked fake… felt like we were frozen in time…. The pool is beautiful beyond belief and we really didn't feel like we needed to leave for any reason! At about 3pm, there was a knock at my door. It was Julie and Martin delivering a gift from my son….. All baked breads from the Upper Crust Bakery with cinnamon rolls, breakfast meat, etc….. Hand delivered! It was beautiful, with a beautiful card, and then Julie said it was only part one and she would be back before we went out for dinner. What I didn't know at that time was that my family was driving her crazy!! My sister had called her in advance to talk to her about a special birthday dinner and Julie took a lot of time with her. The morning of my birthday, my son called her and she organized everything he wanted! At 5 pm, the door bell rang again… enter Julie… with 2 bottles of wine and cheeses, italian meats, etc!!! We had seen her at Doris's that morning, but didn't know she was there to pick up items for my son's gift! Unbelievable! Who does that? This is not a hotel…. but you wouldn't have known it.. They truly love what they do. During our stay, we didn't do much. We ventured out 3 nights for dinner (Bagatelle's, L'Auberge's, and Frangipani's…) The dinner at Bagatelle's was okay (overpriced for quantity), L'Auberge's very good, but out favorite was Frangipanis(pasta dishes excellent!) Julie and Martin also helped us organize renting a sailboat for the day and accepted our invitation to come along… They put us in touch with Hervay (sp????) who was a peach! So much fun (let us drive the boat, kept us out until sunset, just great all the way around!!) We sailed over to Mustique, had lunch at Basil's bar (very good, great rum punch!), then took a taxi over to macaroni beach! What a beautiful beach and secluded… no one was there! We hit a rain storm on our way back, but the "captain" was great and Martin drove the boat while he navigated… Before you know it, we were through it, the skies cleared to the most magnificant sunset you can imagine! We broke out the cheese and crackers and had a little party… What a fun day! We invited Martin and Julie over for dinner one night with another couple we met that were on their honeymoon and had a fabulous time. The kitchen is well stocked and what we didn't have, Martin and Julie brought with them. They even let us borrow their lobster pot. The nicest thing was that even though the house belongs to Martin and Julie, they really hadn't spent anytime in the penthouse. It was really fun having them there and the hours passed very quickly. Most days, we just hung by the pool… no reason to leave… We needed a relaxing vacation and that's just what we got. If we ran out of anything like liquor, beer, wine, mixers, etc, Julie and Martin have actually starting selling it at the same price it would cost you in town, so there was no need to leave. If Julie was going into town, she would always let us know in case we wanted to go……. The only issue I had was that I get bit very easily… mosquito's and insects seem to love me! My husband didn't get bit at all, but being the penthouse is open aired, they seemed to find me! They provide "off" for you and gave me a spray for the penthouse and that seemed to help. It was finally time for us to go home, very sad to leave, but I feel like we met extremely nice people and will see them again! I could go on and on about Tropical Hideaway and Martin and Julie but I would take up pages! It's a fabulous place with fabulous staff and fabulous owners… nothing else needs to be said!!"
"An ideal holiday"
Tropical Hideaway was utterly delightful in every respect. The brand-new property is beautiful, offering several accommodations, each differently imaginative and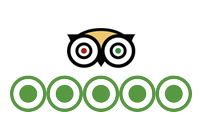 carefully equipped with quality furnishings, nestled in a lovely growing garden, linked with a web of walkways. The two where we stayed felt immediately like home, comfortable and private. Julie and Martin, the friendly, caring hosts, were the best, ensuring that everything was in order, taking care of every small detail, and basically reading our minds. Enjoying their life on Bequia, they made us feel welcome from the first to the last moment – with a nice wine in the fridge, downloads of music a programs we might like, pool amenities, chatting about their fascinating adventures. On this enchanting island, Tropical Hideaways must have one of the best locations, with stunning views over Admiralty Bay that stretch to the horizon, which you never tire watching from your balcony or terrace or from the amazing infinity pool. We hardly knew what to do first – relax at home, roam the just-right-size laid-back Bequia sampling its gorgeous beaches, hike, enjoy one more interesting and delicious meal after another at so many easy-to-get to pleasant restaurants, visit nearby wonderful islands, from the "mainland" St. Vincent with its awesome volcano through the smaller islands in the Grenadines, to snorkeling in Tobago Cays, in short, being busy doing not much in paradise. We left only because we had to, and look forward to be back!