Infinity Studio Reviews
Incredible Setting and Villa
Like many have already stated, the Tropical Hideaway villa is an absolutely fantastic place to spend a vacation. Martin and Julie are extremely welcoming hosts & owners, that have put an enormous amount of thought into every detail throughout the villa. I am almost somewhat hesitant to write this review, as I want to keep it secret! As the location is somewhat remote, the villa features a well-stocked pantry with everything you could buy locally at a grocery store. This is incredibly convenient and the vacuum packed meals are of the same quality you can have made at a restaurant down in the bay. The views from the infinity pool are spectacular and one can easily get lost in observing the ships in the cove and watching the sunset every night. Overall, one of the best places my wife and I have stayed on vacation.
"Secret getaway in paradise: beautiful accommodation with stunnning view and very friendly hosts!"
Arriving at the amazing bay of Bequia you already realize that this place is a exceptional location in the Caribbean. We flew over Barbados to St. Vincent, from there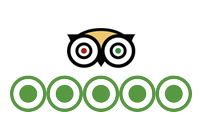 we took a comfortable 50 minutes ride to Bequia. The cozy little island with its very friendly inhabitants is surrounded by crystal-clear waters, perfect for snorkeling trips and beach hikes. When we arrived at the Tropical Hideaway, we were left speechless at first. The pictures of the accommodation are already incredibly beautiful, however, the reality of the mood of a breathtaking sunrise with this incomparable view can hardly be captured in a photo. Julie and Martin welcomed us with an superb rum punch and showed us the accommodation and the whole siting. The two were very attentive, helped us where they could and gave us tips for our stay and different trips. When "Matthew", a tropical storm in October 2016, took course on Bequia, the two kept us up to date, so that we felt very safe in the area. For the enormous hospitality we cannot thank them enough. Since the plant is on the mountain, the two even created a small shop, where you can purchase everything necessary for the stay (including meat for barbecue, beverages, etc.) to the local shop price. The apartments are furnished with great attention to detail and even during one of the rare rainy days you can spend a very nice time here.
The Tropical Hideaway is one of the best insider tips of the whole Caribbean, we can only recommend to anyone who plans a trip to the area to spend a few days in this paradise.
Thanks again, Julie & Martin, we enjoyed the stay very much and are already looking forward to our next holiday on Bequia! Best wishes from Germany, Doris & Christoph
"Absolutely stunning!"
The hosts, Julie and Martin, are extremely friendly and welcoming. The cottages/suites are immaculately clean and spacious. It has a well stocked on-site store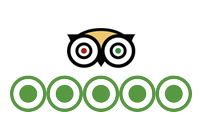 which is very helpful, including some home cooked goodies in the freezer if you don't wish to eat out! The infinity pool is absolutely stunning and the views outstanding. The hosts have made a woodland path to take you to the bottom of the hill and give you easy access to the best beach on the Island, Princess Margaret Beach, and also lead you to the path into the town where there are plenty of restaurants to choose from. We had a fantastic meal at the Auberge which is located around the other side of the bay from the ferry terminal where they keep live lobsters – you can't get fresher than that! It is our second visit to Bequia and will certainly not be our last. We hope to return to Tropical Hideaway one day as it was perfect for us offering peace and tranquility.
Room Tip: We stayed in Hibiscus Cottage which has the best views and is the most private.
Stayed February 2017, travelled as a couple
"Outstanding location, outstanding accommodation, just perfect!"
I don't often write reviews for holiday accommodation, but felt it was a must this time as the Infinity Studio at Tropical Hideaway in Bequia exceeded all expectations in every respect.
The location is stunning with fantastic views from accommodation, pool and patio areas. Rarely do photos match up in real life………..these absolutely do.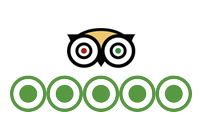 The whole accommodation is spotlessly clean and the gardens are beautiful. So much attention has been paid to the little details that make such a difference on a holiday. From the design of the accommodation and pool/pool bar/gazebo day bed to the provision of a fridge and ice maker to enjoy your own drinks by the pool. It is not for everyone as it is self catering, but the provision of your own cooking facilities, a lovely bbq area and a shop stocking excellent quality frozen meats, fish, bread, wine, beers, spirits and soft drinks (all at supermarket prices) makes self catering enjoyable. Although it was only a 20 to 30 minute walk downhill to the town with a definite taxi back (its very steep), we preferred to eat in most of the time as it was such a lovely setting.
Martin and Julie are fantastic hosts, there when you need them, but not intrusive, very helpful and knowledgeable. Nothing seems to be too much trouble. We mentioned that the down lighters outside our room weren't bright enough to read outside at night……….the next day they were changed from 1w to 5w bulbs! What service (even though we didn't ask). Thank you Martin.
If this style of holiday suits you then look no further, you won't be disappointed.
Liked best: Everything!
Liked least: Nothing!
"One of the most fabulous places on earth!"
The Tropical Hideaway is the most beautiful place, EVER. The hosts are topnotch!! The views are amazing!! The locals are friendly. The infinity pool and pent house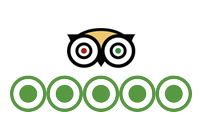 are simply breath taking!!
We will go back, and soon.
"Best place I ever stayed – absolutely stunning"
I spent about two weeks in the Pool House room at Tropical Hideaways in Bequia in May-June of 2016. My expectations were high when I arrived based on the reviews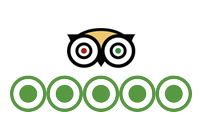 and pictures I had seen, but everything was even better than I had hoped. The Pool House room was huge and had everything I needed and then some. There are two sliding doors on each end and two patios. The other exits come up into the wet bar for the pool. I could come from the pool directly into the bathroom and not drip all over the living room. The pool was as pictured and an absolutely perfect temperature for long term lounging, not cold when you stepped in but not hot so you could stay in the water all day. The hosts Martin and Julie were helpful from the first contact through the ride to the airport. They answered all my early emails promptly, cheerfully accommodated a change to my reservations dates, and were attentive but not intrusive throughout my stay. The provisions store they have was particularly helpful. They have all the basics at good prices and even cook some lovely one-dish meals you can buy from them. The fish pie was my favorite. You can get them fresh on cooking day or frozen later. And they come in heavy glass dishes so you can heat or reheat them in the oven or the microwave. Add some veggies from town and some wine and dinner is done. The staff was also very friendly and seemed quite happy and well-treated which is good to see. I was diving most mornings with Dive Bequia (also highly recommended), had lunch in town and then spent the afternoon in the pool before sunset from my patio. Truly a lovely stay at the coolest place I have ever stayed, and I travel a LOT. It is a little expensive, but I felt like I got more than my moneys worth. The pool alone was worth the price. And a pool with no children – priceless. I was there during low season and had it to myself for about three or four days during my stay. It was fun when other people came as well. The place attracts a high end type of person I think. Everyone was very nice and very interesting. All in all, one of my best ever vacations thanks to Martin and Julie and their lovely home.
Room Tip: The pool room for two beds and direct pool access, Hibiscus cottage for more privacy (honeymooners).
"Home of the "Best Bar Stool in the World?""
What a delightful stay we had at the Tropical Hideaway! This small boutique hotel is perfect for a quiet and secluded getaway. The owners, Julie and Martin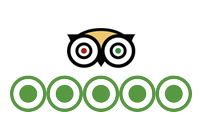 Mansfield, have put a big potion of their souls and lives into this beautiful property and are the epitome of gracious hosts. I won't go into detail here, but you have to read their story which is on the TH website. Now to the title of my review. Martin designed an infinity pool which is the best we have ever seen. Our nephew, who is 27, came to Bequia to join us in a sailing cruise with Tradewinds Cruise Club (who recommended the TH to us) and we met him at the ferry dock to have him join us at our hotel for the day. I explained to him he was about to experience the best bar stool in the world. He had several questions, but I just said "wait, you'll see". The pool at TH has a little bar with swim up bar stools. Now the bar is self serve, so we put some beers in the refrigerator to have when visiting the pool. When our nephew came to the pool I asked him to sit at the bar right away and I set a beer on the bar for him and said "OK, now turn around and look" and his view over the edge of the infinity pool blended perfectly into the beautiful Bequia harbor and the Caribbean beyond. His comment was "Awesome! You are perfectly right. This has to be the best barstool in the world!"
The Tropical Hideaway is a unique and beautiful place to stay when visiting Bequia and a visit there is good enough reason to visit this small but beautiful island. And the Mansfields do everything possible to make sure your visit is a memorable one. Visit their website to learn more about their rooms and services and plan a visit. You will be glad you did!
Room Tip: For really romantic getaways, you may want to reserve one of the stand alone cottages.
"Luxury Lifestyle – a Unique Boutique with an Awesome View"
We stayed at Tropical Hideaway over Easter 2016, my first trip to the Bequia Regatta since 1986! I have stayed in all sorts of hotels while travelling for work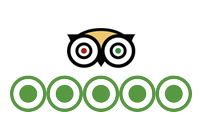 and leisure and can say that this one has a unique style and character. Hosts/owners Martin and Julie are so welcoming, its like you are friends from the moment you arrive. The hotel has many little touches that indicate how much time and thought has gone into anticipating guests' needs and covering them in advance.
My long list of plus points includes: Amazing view of Port Elizabeth to Lower Bay which you can check out from the infinity pool; pool swim up bar and separate gazebo for those who want to avoid too much sun; cooling breezes guaranteed; room decor (stone facing, high ceilings, 4 poster bed, plus unique stone bath); big shower; fridge & cooking facilities; movie selection; informative handbook on the hotel and Bequia in general; ability to have food delivered from 2 good restaurants; range of food and drink available to buy on site; BBQ for those that want to work on their holidays; effective ceiling fan, a/c if you need it (we didnt); lots of mosquito repellent dotted around in case you need it
On the (minor) minus side: like many places on Bequia the road to Tropical Hideaway is a rollercoaster ride and the lack of a visible sign on the gate meant we missed it the 1st time (guests coming by taxi wont have this problem); rooms cleaned only every 3 days, though more frequent is an option; cant actually use the stone bath at the moment because of water shortages (though we prefer the shower anyway); TV system sensitive to internet/power outages
As Arnie said "we'll be back"
"The most incredible place and wonderful people I've had the pleasure to meet and to stay."
This was my first trip to Bequia. I was traveling with friends who had been several times to Tropical Hideaway. They had been telling me for a couple of years how incredibly beautiful it was and how wonderful Martin and Julie were. so I knew being very picky about where they stay and what they like – the place was going to be exceptional. I had quite an experience getting there due to American Airlines and missed two days of my trip and had no luggage for several days. Julie spent over two days with the airlines trying to retrieve my luggage. What owner would do that? I no of none but her. This trip was for me to heal with the loss of my brother. It was the first time in two years I was actually happy. The infinity cottage is a sight to see. The stone walls and tub are so unique. The bed by far the most comfortable bed including mine at home I have ever slept on. Each room receives a basket of goodies when they arrive filled with coffee, nuts, eggs, milk, cheese, beer, soft drinks, lettuce, limes and other items. I have never been anywhere that has given me more than coffee and tea. I have seen all the villas at Tropical Hideaway. You will love which ever one you stay in. The price for what you get – you can't beat!!!
Liked best: I can't put a finger on that. The entire experience was magical.
Liked least: There was nothing I didn't like.

"Superb location and wonderful hosts"
We recently returned from a two week stay at Tropical Hideaway staying in the Infinity Studio.
What an absolutely superb location with wonderful hosts in Martin and Julie. Bequia is such a wonderful Caribbean island and remains unspoilt with great charm and warm friendly people. We always felt safe where ever we travelled, either on foot or by car.
T.H is everything and more that has already been written in previous reviews. Attention to detail is second to none while the intimate setting offers wonderful privacy if guests so wish or can mingle with other guests (usually around the incredible infinity pool) in this 5 accommodation facility.
We stayed in the Infinity Studio tucked away only a few steps from the pool area which was wonderful as my wife and I could swim any time day or night. The accommodations are well furnished and the staff really go out of their way to keep the facility impeccably clean and tidy. We rarely needed to use the air conditioner as there was nearly always a cooling breeze which was most welcome when sleeping. If you're looking to get away from the "all inclusive" resorts but have wonderful service and personal attention, this for us was a fabulous way to go. We shall be going back for sure, Thanks Martin and Julie for helping make our vacation undoubtedly one of our best ever!!
Liked best: our hosts,new found friends and of course the infinity pool!
Liked least: nothing
To Infinity ( & Beyond)
We have just returned from TH having spent just over 2 weeks there in February. This is our 5th return visit to this fabulous property and our 5th return visit to the infinity room.

Its become to us more than just a holiday rental now, its just like a home away from home , largely in part to the absolutely fantastic hospitality of Martin & Julie who go the extra mile in making sure all their guests are having the best time possible. The Infinity room itself is a very spacious, well appointed room, very airy and cool in the heat of the day ( we didn't even need to use the A/C) . A very large Bed with quality linens made for a very comfortable nights sleep. The cooking facilities are basic but sufficiently Adequate and suited our needs as we prefer to eat out on vacation more often than cooking in. The Bathroom is light , spacious with coral stone floor/wall tiles giving a very Caribbean feel with quality fitting throughout. The house has a fabulous charcoal barbeque area which is freely available for all house guests to use . You may have read on other reviews about how fabulous the pool area, the views across the bay or how the hosts provide a 1st class provisioning service but seeing is really believing. Its fair to say that it takes a little effort to get to bequia , whether you fly direct via Barbados or go via St Vincent then get the ferry, but all this extra effort is rewarded in a total relaxation vacation . How many of us can say we have holidayed on an island with no traffic lights, no roundabouts and no stress. Bequia has the lot, and TH is the idyll that makes it memorable and thats why TH has so many repeat bookings. Martin & Julie are clearly doing something right. Suggest you try it out , we are planning our return already, we would be fools not to.                                                           March 16

"Expectations exceeded !!!"
From the moment we arrived we were met with a cocktail and instantly we were relaxed and at ease. Nothing is too much trouble for Martin and Julie , they do their utmost to guarantee a perfect holiday.. they have the unusual knack of always being there when you want help without ever being intrusive.Nice little gestures like fresh basil,tomatoes and mango from their garden were very thoughtful and complimented the perfect welcome pack.
Although the hill is a climb it is worth it for the spectacular views…ask Marlon to show you the short cut into town!
We don't want it to sound too good in case it's booked up for our next holiday 🙂
Liked best: The feeling of luxury
Liked least: The hill on a hot day after lots of rum punches…but there is always a friendly taxi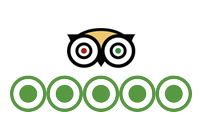 "Fantastically speechless"
From the first moment we saw Julie at the airport (airstrip, more accurately) I knew that we were in for a treat. The fifteen minute drive to Tropical Hideaway was a great glimpse of what was to come.
Upon arrival, we were greeted by Marlon? the gardener and Martin, Julie's husband who proceeded to show us the Infinity Studio and explain how everything was set up plus instructions regarding the wi-fi and small appliances. I just wanted to get outside and see the pool…but the room was beautiful with its stone floors, walls, and huge boulder tub.
Julie brought us two rum punches and it was on. We ordered up lobster pizza from Mac's and changed into shorts. The other guests, only eight of them, were gracious, friendly, and interesting. Martin and Julie prepared fresh Pina Coladas and cooked dinner for the guests one evening. The infinity pool was just steps away and the views of Admiralty Bay from our small porch were astounding. You will find it very private, at times it was easy to forget that others were staying at the villa.
The next 10 days were the best vacation we've experienced to date and I've been rambling around Mexico, Central America, and the Caribbean since the early 80's.
Liked best: The pool
Liked least: leaving
superb location and wonderful hosts
We recently returned from a two week stay at Tropical Hideaway staying in the Infinity Studio. What an absolutely superb location with wonderful hosts in Martin and Julie. Bequia is

such a wonderful Caribbean island and remains unspoilt with great charm and warm friendly people. We always felt safe where ever we travelled, either on foot or by car. T.H is everything and more that has already been written in previous reviews. Attention to detail is second to none while the intimate setting offers wonderful privacy if guest so wish or can mingle with other guests (usually around the incredible infinity pool) in this 5 accommodation facility. We stayed in the Infinity Studio tucked away only a few steps from the pool area which was wonderful as my wife and I could swim any time day or night. The accommodations are well furnished and the staff really goes out of their way to keep the facility impeccably clean and tidy. We rarely need to use the air conditioner as there was nearly always a cooling breeze which was most welcome when sleeping. If you're looking to get away from the "all inclusive" resorts this for us was a fabulous way to go. We shall be going back for sure, Thanks Martin and Julie for helping make our vacation undoubtedly one of our best ever!!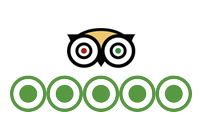 "Perfect paradise"
Absolutely beautiful. One of the nicest if not the nicest room we have stayed in. They thought of everything when building this tropical hideaway. We were the only people staying and we had the place to ourselves. The only down fall that we thought of is that the owners Julie and Martin were not there during our stay so we did not get to meet them. Their daughter was there and she was very pleasant and helpful. Plus she is a massage therapist so we lucked out with her being there and we both had a excellent massage up in the penthouse suite with an even more breathtaking view. It definitely is a place you could go to and not have to leave the property as it is so relaxing but we wanted to venture out and walked down to the beach and little town everyday and then took a taxi back to jump into the amazing infinity pool. Wow what a pool. It is steps from the room and the view will blow you away.
This place would be great to bring your entire family or a group of friends and rent out the entire place. This room is very romantic. It has two large sliding glass doors with screens that overlook two different views. One side is of the bay area and the other side is of the sea and pool area. Both have a nice little patio and hammock and area to dry towels. Really nice kitchenette that had high end appliances and utensils. We cooked more here than we ever have on vacation as it was so beautiful we didn't want to leave to eat out. One night we grilled out on their amazing grill. We recommend buying meat right there in the store at tropical hideaway. They have a nice assortment of things and so convenient and reasonably priced. Buy a bottle of Martin's Rum Punch and hit the pool.
We loved it here and highly recommend. The property and room were so clean and well maintained. Absolutely beautiful landscape. The gazebo by the pool is the perfect spot to read a book or just sit and enjoy the view. Wish we could of stayed longer. I could go on and on about how wonderful it is but you need to go see for yourself. You won't be disappointed.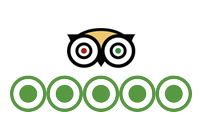 "Boutique Hotel where you feel like home!"
Spacious suite type bedroom.
Despite being in the main building it was very quiet and intimate.
Gorgeous vegetation; well maintained by owners.
We recommend strongly!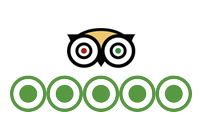 "Seeing really is believing!"
What more can be added to the existing reviews, except to say they are absolutely correct to explain how special this place really is, all I can add is go and visit this fantastic villa retreat and be looked after by the hosts Julie & Martin.
Experience their hospitality and the care they take to make you welcome, for us (after a long and tiring vacation around the Grenadines) the special welcome liquid refreshment went down a real treat and made our time with them special!
Now I am back in the care of "Old Blighty" and recovered from the exertions of my vacation I can really appreciate the experience we had at the Infinity Studio, the whole experience was brilliant from start to finish and our hosts were extra special in ensuring any needs and advice was available when needed. Julie and Martin took much time to show us around all their units, each one being special and can cater for everyone's needs. We had such a great time my wife is now planning our return asap. So go and visit and I am sure you too will take time to write a review on this great place to stay; Infinity studios is really worth the trip & Bequia is a super tranquil Island with safe bathing, beautiful beaches and great dining, the local people are very hospitable always ready to help with directions and even help to pull your car out of side ditches if you are a little careless (like I was).
Liked best:the overall friendliness and the views
Liked least: nothing everything was great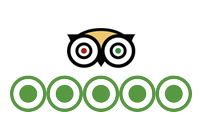 "outstanding"
We stayed in the infinity apartment which blew us away, every large and little detail was catered for to make our stay the most enjoyable and memorable. Martin and Julie were excellent hosts from the moment of our arrival. The views from the accommodation are stunning, the standard of fittings and furnishings are first rate. We felt we did not want to leave.
We certainly will return to the aptly named Tropical Hideaway which is a gem in the beautiful Island of Bequia.
Liked best:Everything
Liked least:Nothing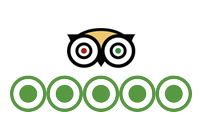 "Heaven on earth"
We were made to feel like honoured guests, Martin & Julie our hosts,made us so welcome to their home,they had obviously thought this place through in every detail. Everything was so well planned they appeared to have spared no expense. It was like staying at a family home, they were full of hints & tips, they took us food shopping as well as arranging a couple of take away meals,. We both enjoyed the whole experence of the hideawayas it really was in a remote area of Bequia. It was like going back 30 or 40 years however the building was a paradise.The customer service was Fantastic
Liked best:The whole expererence Peace & Quiet
Liked least: Going home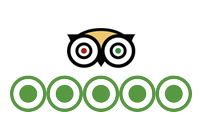 "The Perfect place to unwind, kick your shoes off and float away in Paradise."
We were looking for a quiet retreat to unwind and take life at our own pace, we could not have chosen a better location than the Tropical Hideaway. Our infinity suite gave us the perfect tropical views and access to the infinity pool were we enjoyed relaxing every day. High on the hill side over looking the day to day of Port Elizabeth we sipped drinks in the pool bar and watched the sun go down. Its sounds like a dream now but I couldn't recommend more highly the location, the accommodation, the host Martin and Julie who could not have made us feel more welcome. We explored the island and beaches the boating and diving, but returning to our infinity hideaway always gave the perfect end to our day.
Liked best:Privacy and choice
Liked least:You need more than a week to unwind
"Unbelievable place, fantastic"
Martin & Julie are perfect hosts, couldn't be more helpful.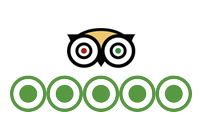 Tropical Hideaway is the place to go for a dream holiday
Tropical hideaway is a gem on a beautiful Island.
The moment we arrived we were impressed by the presentation of the property, the location and the outstanding facilities. I am generally hard to please and all the apartments were

superb. We stayed in the infinity studio and the high standard of furnishings, the views and pool blew us away. We cant wait to go back.
" The place to stay in Bequia"
Boy, I don't even know where to start.
Location: The place is located high on a hill overlooking the bay of Port Elizabeth. The views are stunning! Breathtaking actually! It is a short walk down to Lower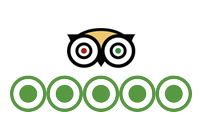 Bay Beach and Princess Margaret Beach and Port Elizabeth. Now going uphill you might consider a taxi 🙂
Amenities: Well the amenities are simply great! Two words: infinity pool. I've been to 55 countries and I've seen my fair share of infinity pools. This one is the best I have seen (not in terms of size – it is small, but in terms how it fits in the whole grand view, the lightning at night and simply just everything). The view from the edge of the infinity pool you will remember for a lifetime. Our suite had everything one could wish for in a kitchen when on the road. There even was fresh basil in the kitchen. The place has a BBQ and the owners run a very small shop that provides everything from booze to fish and meat for you to throw on the grill. The prices are no higher than what you would find at the local stores in Port Elizabeth.
The owners: The friendliest folks ever. The place is owned by Julie and Martin and I have never seen friendlier hosts. Julie picked us from the ferry and then at the end of the stay she dropped us off and that is not a service that is listed when you book, she was just super nice. On our way to the villa she showed us around, so we got an idea of where the banks, the booze and the food are located – very helpful. But what was even more helpful was how she went above and beyond to organize a trip to the Tobago Cays for us (it was low season and no boats were going out on that or the next 3 days, well she made it happen!). Both Martin and Julie greeted us with complimentary rum punches with real fruits in them and sent us off with complimentary rum and chocolate. In the infinity suite there were complimentary milk, beers and water in the kitchen fridge!
All in all the whole stay was perfect and it exceeded our expectations by a mile! If I ever go back to SVG I will definitely book them again!
"Amazing place, amazing host, amazing view!!!"
English review:
Since we arrived at port of Elizabeth, Julie picked us up and transfer to the infinity Studio. From that point we knew we had contacted some great people. Once we got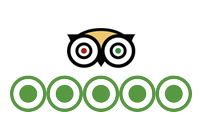 to the Infinity Studio, the service staff greeted us in a very friendly, then we meet Martin who welcomed us to infinity studio; while Julie gave us welcome cocktails. Martin took care to explain everything about what was offered (they have all the information necessary, well documented and with all provisions of the case), then we went to the pool area, one of the most grandiose infinity pools we've been, where you can see one of the best sunsets in the Caribbean Sea and a wonderful night lighting and pool bar (the pool is heated at night). The grille and exterior of the studio are built in perfect harmony with the nature of Bequia. The location of the Studio allows easily walk to the beaches of Friendship bay and lower bay beach and even to the same port (the walk is very enjoyable in the evening). Every time we needed something we had always the advice and help of Julie & Martin. Even Julie could organize us a full day tour to Tobago Cays, making all necessary contact and coordinations with Mako Tours, we spend such a great moment there. Our general conclusions are: If you want to relax with everything you need and more in a real paradise, you should stay at Tropical Hideaway, you will find the tranquility of nature caribbean, great views, good food, beautiful beaches, and the most important: wonderful people!!!
Spanish Review:
Desde que llegamos al puerto de Elizabeth. Julie nos recogió y traslado al Studio. A partir de ese momento, supimos que habíamos contactado con gente estupenda. Una vez que llegamos al Studio, el personal de servicio nos recibió de una forma muy amable, luego nos encontramos con Martin, quien nos dio la bienvenida en el Infinity Studio; mientras que Julie nos dio cócteles de bienvenida. Martin se encargó de explicar todo acerca de lo que ofrecía el estudio (con toda la información necesaria bien documentada y con todas las disposiciones del caso), y luego nos fuimos a la zona de la piscina, quizás una de las piscinas infinitas más grandiosos en las que hemos estado, en donde se puede ver una de las mejores puestas de sol en el mar Caribe, la piscina es temperada en las noches y tiene una maravillosa iluminación nocturna con un bar. La parrilla y el exterior del estudio están en perfecta armonía con la naturaleza de Bequia. La ubicación del Studio permite fácilmente ir a pie de las playas de Friendship bay beach y Lower beach bay hasta llegar al mismo puerto (la caminata al atardecer es muy agradable). Cada vez que necesitábamos algo siempre contábamos la ayuda de Martin & Julie. Incluso Julie nos pudo organizar un full day tour para ir a Tobago Cays, haciendo todas las coordinaciones con Mako Tours. Nuestras conclusiones generales son: Si deseas relajarte con todo lo necesario e incluso mas, en un verdadero paraíso, debes de hospedarte en Tropical Hideaway, encontraras la tranquilidad de la naturaleza del caribe, grandes vistas, buena comida, hermosas playas, pero sobre todo grandes personas!!!
Liked best: The infinity pool
Liked least: Nothing, we loved everything
"Bequia Holiday"
This is a gorgeously breathtaking venue to plan a vacation away while allowing total relaxation away from the hustle-bustle of resorts. The hosts are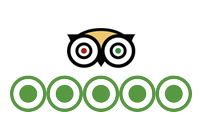 very marvelous,
engaging, helpful people who accommodated us from the start to the very finish, seeing us off at the airport.
"We will come back, definitely!"
This was the holiday of our life! I think every review so far mentioned the view and the pool, therefore I want to focus on less obvious things: Martin and Julie are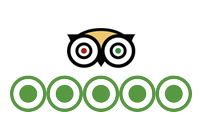 the most perfect hosts you can imagine, they even organized a beach barbeque for their guests. Although the Tropical Hideaway is located on a quite steep hill you don't have to carry anything up there because Martin and Julie provide almost everything you need (food, drinks ). If you don't like the exercise of walking, taxis are available everywhere anytime. There is a barbeque area and Martin has a big fridge with meat and fish of any type for very reasonable prices. I will never forget the sunsets we were watching together in the pool, the people we met there, and wonderful Infinity pool, watching the hummingbirds while having breakfast. I would give 10 stars if Tripadvisor would allow and I am sure that almost no 6 star hotel in the world could provide a more perfect experience.
"The most breathtaking view in Bequia!!"
My husband and I recently spent a week at Tropical Hideaway in Bequia and were hugely impressed by this amazing place. So much that we are already planning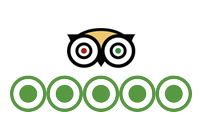 our return! As repeating visitors to Bequia, I can honestly say that there is nothing else like it on the island. Bequia is one of the most genuine little islands in the Caribbean and if you prefer big flashy resorts this might not be the destination for you. This, however, is a 5 star small and very private accommodation without being in your face.
There are only five rooms, each one equipped with a kitchenette, each different to the others and with a stunning view. This makes it feel more like staying at your own very spectacular villa than your normal holiday accommodation. The surroundings are beautiful. It's very chilled out and quiet and we often had the whole pool area to ourselves soaking up the sun on the sun loungers, sometimes hiding from it in the shade on the daybed or like most of the time; simply hanging over the edge of the infinity pool enjoying that breathtaking view.
Now, speaking about that infinity pool…..WOW!! It literally feels like you are hanging off the vey edge of Bequia, enabling you to keep an eye on all the yachts, cruise ships and ferries coming and going whilst taking a dip. You are basically directly above the gorgeous Princess Margaret Beach and you can actually see the dinghies mooring up to Jack's jetty. It is exactly as striking as it looks on the photographs! There is a fridge, ice machine and high quality acrylic glasses so you can enjoy your drinks chilled also inside or around the pool if you so wish.
The property is situated high up on a hill and it's a pretty steep climb to get up there, but believe me, it's totally worth it! Personally we chose to walk down and go by taxi back. It's not far though, takes about 15 mins to walk down to the main road.
The owners and hosts, Martin and Julie, is a lovely couple from Britain who built the whole place from scratch. Their story is as fascinating as Tropical Hideaway but I will leave that for them to tell…
You don't have to worry about going shopping for your breakfast stuff etc since Martin and Julie are providing a broad selection including everything from your granola and toast to fresh meat, beer and wine. You simply tell them what you want and pay on your departure.
Well, I could go on and on about this fantastic place….but to cut a long story short; go there and see for yourself! We can both sincerely recommend Tropical Hideaway to anyone who want something special and guarantee that it will not disappoint.
"wooooooow"
First af all Julie and Martin are fantastic, helpful, super organised and really kind. What to say about the place? Wooooow. The view is just amazing. Rooms are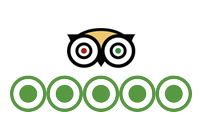 stunning and
very clean. The pool is awesome, we had a couple of beers at the pool-bar while watching the sunset. Last but not least we had a super lobster bbq night during sunset, cooked by ourselves (the view from the bbq is just wow, just ask Julie and Martin and they will help you get fresh and cheap lobsters). Was really romantic. Well, we will be back for sure. Thank You Julie & Martin for the great experience.
 "Now what?"
Well, after spending just a few minutes with our mouths hanging open from taking in the incredible Infinity Room, we ventured out to the pool area. I can't really d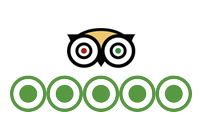 escribe it other than to say we were speechless – except for the quiet "Wow" uttered here and there. We sat looking out at the harbor and I said to my husband and the few guests at the pool, "Now what? No place else will ever measure up to this! We are ruined for anything else!"
The Infinity Room is delightful! One of the most jaw-dropping features is the very large, carved stone tub in the room. We planned to treat ourselves to a soak but never got around to it. Water is precious on Bequia and there was an indescribable infinity pool just outside the door, so it seemed crazy not to hang out in the pool, mindlessly staring at the horizon – tempting though, I must say!
Marty, Julie and Corrie-Anne are what really make Tropical Hideaway special. Their love for this property and the island of Bequia stands out in every little detail. The longer we stayed, the more little things we noticed that all added up to explaining the magic of this place. We count ourselves as very lucky to have stayed here but luckier yet to have crossed paths with this amazing and very delightful family!
"Absolute heaven in Bequia"
Tropical Hideaway is really the best kept secret in Bequia. We stayed in the Infinity bedroom for 2 nights in early January. We were one of the very first guests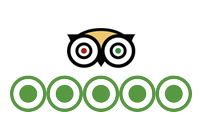 Martin  and his wife had at the residence. We had an absolutely amazing time and felt so spoilt by Martin and his family that it felt we were right at home! We were even greeted with a lovely cold beer as soon as we arrived!
The rooms are gorgeous, fully air con and very comfortable. Rooms are also equipped with a networked video streaming system, which is probably more high tech than 90% of all the hotels i have ever stayed in (i travel for business in and stay in 4 and 5 stars hotel twice a month).
And the infinity pool, well what can i say… Absolutely amazing. My girlfriend and I could not believe the view and were absolutely mesmerised by the view this villa has. It is probably one of the best places we have ever stayed at, and for sure will be back again next time we are in Bequia.
This is the sort of place you only tell your really close friends about! For my enemies i suggest Frangipani or any of the mediocre hotels down in Friendship Bay….
Thanks Martin!
"A real hidden Gem"
Das Tropical Hideaway schwebt über einer der schönsten Buchten der Karibik.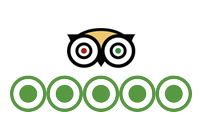 Martin und Julie haben sich hier einen Lebesntraum erfüllt und teilen diesen mit ihren Gästen.
Das Infinity Studio ist perfekt ausgerüstet, Küche, W-Lan, eine riesige Badewanne aus einem einzigen Stein gehauen, eine riesige Filmbibliotheke (die wir allerdings nie benutzten, da die beste Filmsammlung keine Chance gegen das Panorama hat, welches sich draussen bietet), usw.
Einer der Höhepunkte ist der Infinity Pool, ein herrlicher Blick auf die Kreuzfahrtschiffe die hier im Sonnenuntergang vor Anker liegen, unvergesslicher Ausblick.
Der perfekte Platz um so richtig die Seele baumeln zu lassen.
"Quality in Bequia"
Tropical Hideaway is a 1st class place to stay with a beautiful location and the quality of the place shines thru, as does the helpfulness of the hosts Martin &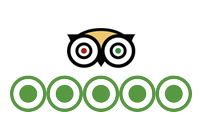 Julie.
Would recommend it.
Only slight downside with the island during low season is that everything shuts very early and we had to rely too much on take-aways for evening meals
"The Very Best Tropical Hideaway"
My bride-to-be (now my wife) came to Bequia not knowing much about this lovely island nor knowing anyone on it. Martin and Julie Mansfield, the owners of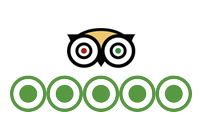 Tropical Hideaway met us at the airport and we were swept away to their absolutely spectacular home. We've been here almost two weeks and we've stayed in both their Infinity and Palm Cottage accommodations. Without question, they both live up to their descriptions. Each has unique and wonderful attributes that are difficult to express with words. All I can say is that they more than lived up to their descriptions. Martin and Julie are wonderful hosts. We felt at home and cared for. I could go on but I'm likely to embarrass them so I will end this review by saying that if Bequia is your destination then Tropical Hideaway is the place.
"Perfection"
My wife and I were looking for a tropical paradise, not too crowded or commercial. It still exists at the Tropical Hideaway, Bequia. The service was outstanding. The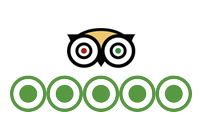 hotel was beautifully landscaped and the room was very spacious.
"5 Star all way at Tropical Hideaway!"
My husband and I stayed for 3 glorious nights in the Infinity Room at Tropical Hideaway in December. Everything about our room, in particular, and Tropical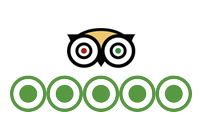 Hideaway in general is 5 star or greater. Julie and Martin were so helpful and yet unobtrusive. We will remember the pool and the view for the rest of our lives.
Thanks for a 5 Star introduction to Bequia. We loved every minute of our stay and look forward to returning as soon as we possibly can.
"The Infinity room was infinitely perfect"
My husband Tim and I stayed in Tropical Hideaway's Infinity room for eight nights on our honeymoon this November. We chose the infinity room because of its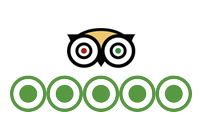 unique and spacious layout, and the price was just right for us…And did you see that bathtub..hello?! Upon arrival we were trilled from the start, the room was exactly as advertised in the photos. Our kitchenette was stocked with basic groceries and we purchased some extras at the market in town. It was so nice to enjoy several meals right outside our room, overlooking the bay.
The bathroom was pristine and there is more than enough storage throughout the rooms for clothing and belongings.
The bed was comfy, the linens crisp, and temperature cool. The 4 pillows even had two different degrees of soft/hardness!
We had a flat screen monitor with a great selection of movies and music to chose from. After we mentioned to Martin that we had watched a couple of the movies, we returned to our room to a larger monitor he had replaced for us while we were out all day!
There are two sets of sliding double doors that open up to outside, and to the pool. The general pathway that goes to the pool crosses by these doors so there occasionally will be other guests passing by the room. We had no problem with this as we quickly got to know the other guests and greeted them as they passed. The doors are very solid and the curtains heavy, so the room can be as private or welcoming as you'd like.
Our stay at the Tropical Hideaway overall was wonderful. I can't say enough good things about the property itself and the Mansfields as hosts. After touring around an unfamiliar island all day, it was such a nice feeling to return to a place where we felt sincerely welcomed and and at home…and jump in that pool!
 "Closest to perfection"
The weekend we spent at Tropical Hideaway was quite possibly the closest i"ve ever came to a perfect getaway. There's so much to fall in love with, from the heated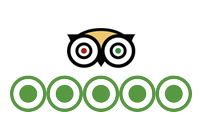 infinity edge pool to the friendly caring owners, anyone lucky enough to visit will have memories to cherish for a lifetime. It's a challenge to put into word the experience that we shared but what i'm certain of is a return visit as soon as it is possible.
"Five stars are not enough"
We have now returned from our Wedding and Honeymoon at Tropical Hideaway and were lucky enough to experience and stay in both the Infinity Room and the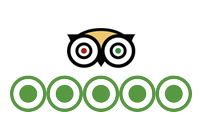 Penthouse Suite.
Infinity is an amazing room with a huge, stone bath feature (easily large enough to take 2 adults!). It is virtually just a few steps away from the gigantic swimming pool which is the largest at any villa that we have ever seen. The infinity pool is rumoured as being one of the top 10 'best infinity pools in the entire Caribbean' and I see no reason to disagree with this. You can Google it and see. The pool is simply amazing and the photographs can never do the actual view from the pool justice. The room is full of character, complete with a very comfortable four poster bed. You can see that a lot of love and care has gone into the property and Martin's attention to detail is quite remarkable, everything is simply of the best quality.
The kitchenette is very well equipped and the quality of all the utensils etc is quite remarkable. We even had our own ice bucket which we filled regularly from the ice-maker in the pool bar. Having the kitchenette enabled us to cook for ourselves or have take-aways, which was great as we didn't want to go out every evening. Instead we used to stay in and have a few drinks by the pool, watch the sun go down and watch one of the latest blockbuster films from the extensive list on the media system with a locally made fresh pizza by our side.
We had a terrific time and are glad we chose to have our wedding and honeymoon in Bequia and particularly at Tropical Hideaway. Five stars are not enough and we award them ten stars **********.
We have no hesitation in recommending Tropical Hideaway as a dream destination. The property is just amazing and we will definitively be back!
"What a fabulous room! we just have to find time to go back."
Me and my wife have lived and worked in SVG for many years but have only just found Tropical Hideaway. We were invited to meet up with some old friends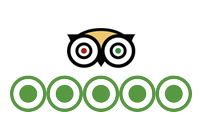 and chose the Infinity room from the website, and it was fabulous! My missus especially liked the stone tub, which is a great feature to have. The room is so spacious and well laid out that my first thought was, WOW, I could move in and live here!
Give it a shot, you will not be disappointed!
"The rock-star house, after the rock house"
On the days that you may actually think of taking a day trip away, you can motor down via taxi to Jack's Beach Bar on Saint Margaret Beach, and look back up at the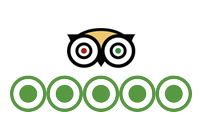 villa. If you've left someone behind up there at the pool, you can wave to each other. Have the pumpkin soup or tuna salad Nicoise at Jack's, and then go snorkeling in search of the prehistoric-looking Sea Robin in the underwater grass, or take the water taxi named Blessings over to the Belmont Walkway.
A word about the access road to Tropical Hideaway…it IS steep. Unless you've just returned from actual training to climb K2, you will not be comfortable walking anywhere, either down to town or especially back up to the villa. Plan on taking a taxi each time you leave. In fact, many of the taxi drivers are white-knuckled going up that road…pay it no mind, it makes for a great story afterward. We're told that very few of them actually slide back into the sea before reaching second gear.
An unusual twist in our experience in villa rentals is that Martin and Julie, the owners, are actually on-site, living in the middle story of the villa, along with their daughter, their dog, and three incredibly beautiful cats. For anyone wondering if there is a privacy issue, let me assure you that this is not the case; they act as the lively and congenial proprietors of an upscale B & B, and most of the time you don't see them. In bringing down a huge punchbowl of homemade Mojitos to the pool for us, they ask if we would mind if they joined us for the sunset. It's like sharing the villa with old friends.
An added advantage is that their daughter, Corrie, is a masseuse. I can think of few percs of a stay better than having a live-in masseuse…make an appointment, and she will bring along her table, incense, and coconut oil, and set up in your room, terrace, or on the pool patio. Your choice.
If you're coming from this side of the pond, TH has a convenient 120-v American outlet for electronics—no adapter necessary. You may have to remind Martin where it is, though (in the Infinity Room it's behind the dish/cup storage unit next to the kitchenette counter). And you have to remember to turn it on with the rocker switch, or four hours later your camera battery will still be kaput. And you'll miss that once-in-a-lifetime photo of a green flash at sunset (not that we saw one, really).
While at the villa, take the time to walk around and appreciate the incredible flora diversity of the 2-acre site. Most of the plantings are just babies right now but well-chosen and planted by Martin, bought and imported from a nursery in St. Vincent. I had no idea there were so many different colors of hibiscus. Other plants I can just guess at.
Tropical Hideaway is a do-not-miss property, whether you're renting as a couple or with a group of friends. You will not be disappointed. Five stars.
"Best place on the Island of Bequia"
I traveled to Bequia with my partner and spent there Christmas and New Year's Eve before moving to Dominica via Canouan.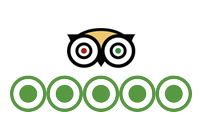 Martin and Julie gave us a very warm welcome and briefed us on all useful places to go shopping. The Infinity room was just amazing and they made sure the fridge was packed with all the essentials – soft drinks, bears, breakfast food and even a bottle of wine, which we felt it was a nice touch.
The heart of the property, however, is the pool area, which offers unbeatable views over the
Admiralty Bay where most of the yachts will drop anchor to enjoy the two amazing beaches nearby – Princess Margaret bay and Lower Bay. The infinity style pool is the perfect place to chill during the day away from the crowds but also by night, when you can enjoy a drink in the gazebo watching the sunset while listening to some chill out music from the extensive collection made available via the media server.
Martin and Julie hosted a wonderful Christmass lunch / dinner with all the guests and some of their friends which was very kind, the food was great and Martin's rum punch was one of the best I had in the whole Caribs !
Me and my partner felt our 11 days stay was too short in the end and are looking forward to return to this extraordinary beautiful place.
"film star location with a picture perfect view , only better!!"
My wife and I Spent the early part of february at the Villa to celebrate our wedding anniversary. Having had the pleasure of visiting Bequia on several other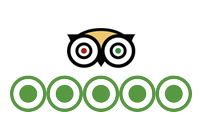 occasions we knew what we were going to, but we had no idea how beautiful and spectacular this property was. We stayed in the infinity room which was probably the size of a penthouse suite in any 5* plus hotel . Attention to detail here is outstanding and Martin&Julie must be congratulated for their superb hospitality. Nothing is too much ,no Question too trivial. You come away from here truly relaxed . The only downside is that your vacation is too short and the return is too long to wait for…..but have no doubt , you will return. We have the Bequia bug and its largely due in part to people like Martin & Julie and the friendly faces of the islanders.
Needless to say we have booked our return……
"Imagine Paradise and this is it!"
Bequia is an amazingly beautiful hidden gem in the Carribean and this rental property is the best kept secret in Bequia. It just became available to rent and boy did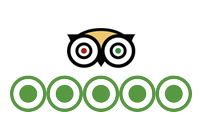 we hit the jackpot!
This home is just as discribed and pictured on the website. We stayed in the Infinity bedroom with the giant stone tub. It was gorgeous. Our friends rented the penthouse which was equally amazing.
The owners Martin and Julie where very accomodating with any requests and even gave us wine and some basic food items in our fridge when we arrived. They have a lovely dog 'Missy' and three Bengal cats…beautiful. They will keep the animals away if you wish, but we really enjoyed them.
We met up with some others friends from Canada and they allowed us to have a large party at the pool and joined in on the fun.
This would be an amazing place for a small family wedding with 5 rooms to rent with a few rooms that have cooking facilities. Not to mentiion an amazing infinity pool with a swim up bar thats lit up at night, the pathways are lit up as well. The views of the ferries and yachts in the bay was entertaining.
Four things of note; the Rental is close to Port Elizabeth, but the road is steep. We walked up most of the time, but others used the many taxi drivers to take them up the road. Watch out for the many friendly stray dogs, you will find them following you home!
Secondly, the owners found out it was my birthday and created a romantic tub complete with flowers, candles and wine for us when we arrived home one night!
Thirdly, the penthouse room is fantastic, however the bathroom is open concept (a poo with a view!)
There are bush turtles around, don't try to rescue them and return them to the sea!
One of the best places I've ever stayed, and I've been around the world.
"It does exactly what it says on the tin!"
Tropical Hideaway does exactly what it says on the tin; once you arrive, you feel so removed from real life, like you've entered another world and never want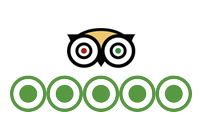 to leave.
The views are breathtaking from the pool to each of the patios. The Infinity room is so quirky, it's cosy and comfortable despite it's huge size.
Martin and Julie were so helpful and provided masses of information about Bequia and the surrounding Islands.
It was an unforgetable stay, we'll be back.
"paradise on earth"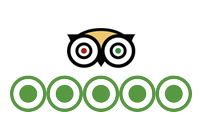 This is a beautiful family home which has opened it's heart to guests. We were overwhelmed with the spectacular views and the courteous service of the owners who could not do enough for us. The infinity pool is mesmerising and you just want to keep jumping into it day and night. We loved the family pets of Missy a soppy rotteweiler, and Tabago, Tonga and Trinny the silver bengal cats. This is a wonderful place and my friend and I loved it and would recommend it to those who want to get away from it all.
"Absolute heaven in Bequia"
Tropical Hideaway is really the best kept secret in Bequia. We stayed in the Infinity bedroom for 2 nights in early January. We were one of the very first guests Martin and his wife had at the residence. We had an absolutely amazing time and felt so spoilt by Martin and his family that it felt we were right at home! We were even greeted with a lovely cold beer as soon as we arrived! The rooms are gorgeous, fully air con and very comfortable. Rooms are also equipped with a networked video streaming system, which is probably more high tech than 90% of all the hotels i have ever stayed in (i travel for business in and stay in 4 and 5 stars hotel twice a month). And the infinity pool, well what can i say… Absolutely amazing. My girlfriend and I could not believe the view and were absolutely mesmerised by the view this villa has. It is probably one of the best places we have ever stayed at, and for sure will be back again next time we are in Bequia. This is the sort of place you only tell your really close friends about! Thanks Martin!.