Infinity Studio
Named after it's close proximity and it's stunning views overlooking the Infinity Pool the private Infinity Studio is surrounded by lush tropical gardens just a few steps down from our car parking and reception area. The accommodation offers easy access to the Infinity Pool, is very popular with our guests and is the 3rd most highly awarded accommodation in Bequia. Bearing in mind there are a few hundred vacation rentals on Bequia and that the 1st and 2nd most awarded properties are both part of Tropical Hideaway, being 3rd is a tremendous achievement. The accommodation is simply stunning and offers a combination of luxury, privacy, space and affordability that is hard to come by these days. The room measures around 9m (30′) in length and nearly 5.8m (19′) wide and is very spacious. The views from both veranda's are spectacular. A solid oak, queen size, four poster bed is positioned centrally in the room and to the right of this is a small kitchenette complete with sink unit, 2 burner gas hob, fridge, combination microwave oven, toaster, kettle, cafetiere, Moka espresso maker, blender and a complete range of high quality cooking utensils, crockery and cutlery. An ice bucket is supplied and complimentary ice is available from the Pool Bar icemaker or the staff.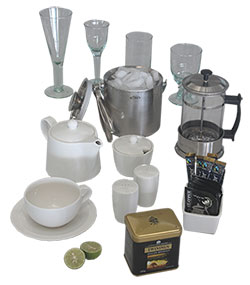 Luxurious and spacious boutique style accommodation
Air conditioning and ceiling fans
Kitchenette with 2 burner gas hob and full size fridge
Microwave combination oven and grill
Kettle, toaster, cafetiere, espresso maker and teapot
Two pairs of patio doors lead onto colonial style covered verandas with archways above, ensuring the room remains cool and bright yet protected from strong sunshine and any passing tropical showers that keep the gardens colourful and vibrant. The surrounding stone decked patios include an authentic Thai cartwheel coffee table with views of St Vincent island, Admiralty Bay, lush tropical gardens and the surrounding forested hills. Another patio has stunning views looking out onto the Infinity Pool and the Caribbean Sea. A bistro style breakfast table is positioned here, allowing you to dine Alfresco style in beautiful surroundings. You can also relax in a lovely hammock swinging under the arch.
Swinging hammock
Private patios and covered verandas
Bistro dining set allowing Al Fresco dining
Evening ambient lighting around pool and gardens is stunning
Mature tropical gardens and bird feeders encourage local wildlife and Humming birds
Amazing views of the Caribbean Sea, Admiralty Bay and St Vincent
What perhaps really stands out is the 2.74 x 1.4m (9 x 4' 6") wide, authentic stone bath originating from a small Indonesian island. This started life as a huge boulder lying on a remote hillside some 3m (10') in diameter and weighing several tonnes. Local tribesmen cut the rock in half and on wooden skids the boulder was carefully manoeuvred down the hillside to the local village. Here the craftsmen hand carved the inside of the boulder until a bath like hollow was formed in the rock. After many months of painstaking work, it was ready for its long journey half way around the world to its final resting place here in Bequia. Its final weight on arrival in the Infinity Studio was an impressive 3 tonnes. Please note that during the dry season the bath cannot be used due to water restrictions. 
A spacious en-suite toilet and shower room leads from the living area and this has oak furnishings with granite tops and luxurious fittings throughout. Walls and floor are finished using natural coral stone tiles. The shower has a built in seat and is finished in natural stone pebble and coral to a very high standard. A window looks out over tropical gardens and the harbour. A complimentary range of organic bathroom toiletries are provided, together with top quality luxury bath linens, robes and pool towels.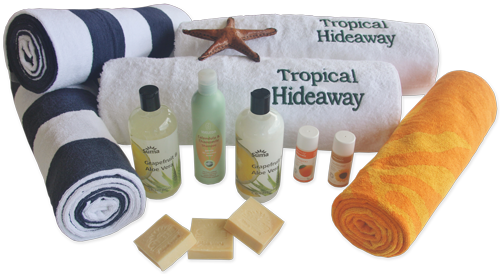 En-suite bathroom
Organic toiletries
Luxury linens, robes, pool and beach towels
Hair dryer and vanity mirror
Shaver points
The latest HD 40" flat screen TV gives access to our in-house entertainment system supplying high definition films, TV, music and Internet radio. The television is positioned to allow viewing from both the comfort of your bed and the sofa seating area. Wi Fi is available throughout Tropical Hideaway and USB charging points are provided for your convenience. A quality ceiling fan is positioned over the bed and for those really hot days when the cooling Caribbean wind has taken a rest, you can turn on the air conditioner until the breeze returns. All windows are fully screened and patio doors have sliding insect screens allowing you to have the doors and windows open and still enjoy the ambience of outdoor living without getting bitten. We take very seriously our guests health and having a fully screened and mosquito free environment is an important consideration when choosing your holiday accommodation. You can sleep soundly at Tropical Hideaway safe in the knowledge that there are no biting insects or mosquito's in your room.
In-house entertainment with music, Internet radio and TV system
Latest technology, large screen, High Definition TV
High speed WiFi internet
220v electric supply, adapter plugs, USB charging points, 110v available
Fully screened rooms allowing a mosquito free environment
The very large Infinity edge swimming pool is just a few metres away and is often quoted as being one of the top ten pools in the Caribbean. The Infinity Pool is a stunning feature of the property and with the environmentally friendly solar heating, the pool can be enjoyed at all times of the year. Typically our daytime pool temperatures are around 33 deg C in summer and 29 deg C in winter. That's an amazing 94 deg F falling to a very inviting 84 deg F in winter. The extra 3 degrees C created by our solar heating can make an enormous difference to your enjoyment of the pool.
The majority of the pool is around 1.3m (52") deep with a maximum depth of around 2.2m (86"). Curved and generous steps allow easy access to the water. There is a swim up, sunken Pool Bar, complete with fridge, ice-maker, blender and sink, a preparation and serving area and a generous supply of acrylic beverage glasses. Underwater coral seats are conveniently positioned around the submerged bar and this is the perfect place to enjoy a glass of wine or indulge in your favourite drink or snack. Several underwater raised areas provide an abundance of areas to sit, stand, chat or relax and with the large cedar tile roof overhangs, shade in the pool can be found at most times of the day.
Adjoining the pool is a Gazebo complete with a large daybed and the views from here are just incredible. A perfect place to relax and read a book or simply enjoy the spectacular scenery. The pool deck is tiled using natural stone coral and provides a safe, non slip and cool surface to walk on. Sun loungers, parasols, sunbathing mats and various chairs provide ample seating and relaxation areas around the pool. The pool and pool deck are West facing and receive the sun for most of the day. A cooling Caribbean breeze is usually present and the Gazebo and large parasols provide areas of shade for the hottest part of the day.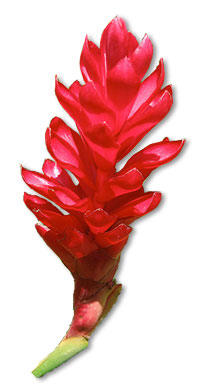 Heated pool allows for comfortable all year round use
Swim up sunken Pool Bar with fridge, ice maker and blender
Pool side Gazebo with day bed and stunning views
Outdoor rinse off shower and pool towels
Stunning 58' Infinity Pool rated as one of the top 10 private infinity pools in the Caribbean
24 hour views. Night time views are as breathtaking as the day time ones
Licensed shop selling beverages and food for the barbecue
The entire pool is tiled using natural stone pebbles in pastel shades of greens and blues creating a stunning, balanced and natural effect, that blends perfectly with the turquoise colours of the Caribbean Sea. As your eyes wander out over the infinity edge and focus on the horizon, you cannot fail to be impressed. Sunsets from here can be amazing with the elusive 'Green Flash' often being seen. The setting is simply perfect and with underwater pool lights and discreet Led lighting enhancing the evening ambiance, the special moment can continue long after the sun has set.
The Infinity Studio is a very popular accommodation with many of our guests returning year after year. Guest reviews allow you to find out about Tropical Hideaway from the guest's perspective and here you can read every review in full, ever written about the Infinity Studio.
5 star rating on trip advisor
Complimentary transfers (5 days +)
Maid service available every day
Onsite licensed shop selling provisions at local shop prices
Onsite laundry room with washing machine, ironing board and iron
In-house guide books, guest information packs, concierge service
Guest reviews allow you to find out about Tropical Hideaway from the guest's perspective and here you can read every review in full, ever written about Infinity Studio. READ OUR REVIEWS
Floor Plan of Infinity Studio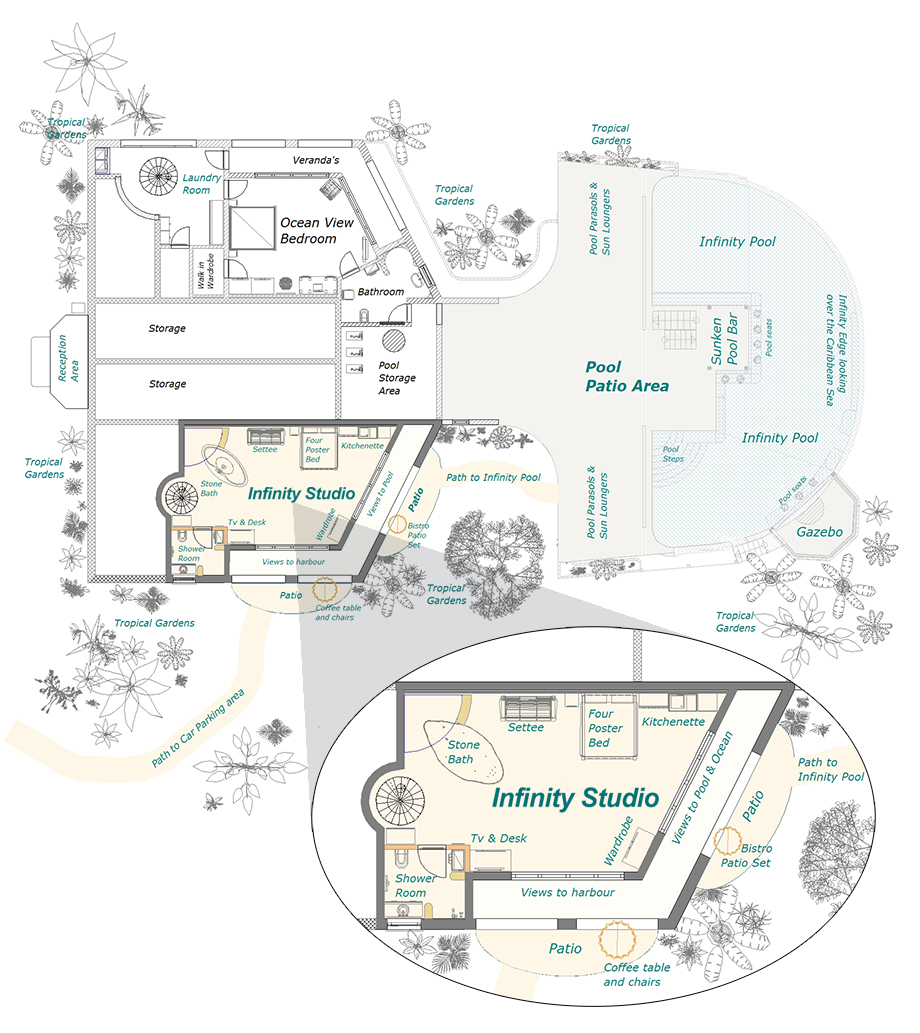 Rates & AvailabilityGalleryReserve or Book Now!Guest Reviews