Hibiscus Cottage Reviews
"The most incredible place we have ever stayed!"
The pool alone is beyond description, so peaceful and perfect views. The hibiscus cottage was secluded on the side of a mountain overlooking the port. Incredible location,

wonderful staff and hosts!
"Wonderful Relaxing Holiday In A Perfect Location"
We were looking for relaxation in a beautiful location and boy did we find it.
Bequia is a glorious, unspoilt island with palm fringed beaches, turquoise seas and friendly, welcoming people -none more welcoming than Julie and Martin who built Tropical Hideaway as a labour of love over many years and created a development of five excellent self catering units located around the most wonderful infinity pool you are ever likely to see.

We stayed in Hibiscus which is located below the pool down a number of steps through the tropical garden filled with flowers and wildlife. The cottage is spacious and very well equipped with everything you need including a sophisticated TV and sound system with a massive range of music and excellent films (we mostly listened to the music but we did find time to watch a couple of good films). We did not need to use the air conditioning and kept sufficiently cool with the large fan.
The balcony has stunning views both in the day and at night when the harbour scene beneath the moon and stars was very romantic. The occasional blast of reggae music coming up from the harbour and from the local buses gave sitting on the balcony a truly Caribbean feel.
Cooking facilities are basic with two gas rings and a microwave but we found these to be more than adequate as we ate out on most lunchtimes and took advantage of Martin's excellent home cooking available in the well stocked shop by the office which also kept us fully supplied with wine, beers and, of course, Martin's famous rum punch. While we were there Martin and Julie were experimenting with breakfasts and we took advantage of this on most mornings. They were deliciously cooked and served with a smile by Shelina who made us very welcome and also did a great job of our laundry. Don't count on there being breakfast available when you visit as much depends on how successful the experiment is but, if it is still available, it's highly recommended and a very relaxing start to the day without the hassle of washing up.
The cottage was kept beautifully clean with regular maid service and change of linen and towels and the gardens were tended almost constantly by the gardener Marlon throughout the stay.
We love walking and managed to walk an average of around four miles each day. The walk up (and down) to Tropical Hideaway is extremely steep but there are steps being constructed at the moment which will make the walk easier. Walking on Bequai is the best way to see the island. The views are wonderful and everyone you pass has a friendly word and we were offered lifts several times (I think the locals thought us mad walking in the heat).
We really can't praise this property enough. We met some very nice people around the pool and enjoyed their company but, staying in Hibiscus had the added advantage of complete privacy if and when we wanted it.
"Just amazing – perfect cottage to enjoy life"
The Hibiscus cottage is definitely the right choice to relax. Martin and Julie are very nice hosts that will make sure you get the most out of your stay. In addition to that,

you get nice views, a nice pool, and good meat/fish to buy on site (cook yourself)!
We'll come again for sure 😉
"THE perfect place to relax and unwind on a beautiful Caribbean island"
 It's hard not to repeat what everyone says about Tropical Hideaway. From the moment Julie picked us up from the airport, we knew we were in for a very special holiday! Having communicated with both Martin and Julie prior to our arrival it felt like seeing old friend and yes, Martin's rum punch is delicious!
You really do get the WOW factor every single day you are there. We chose to stay in Hibiscus as it was the most private and we were renewing our wedding vows whilst staying. It's beautiful. Just as you imagine after reading other reviews and looking at images on their website.

I understand that everyone has different expectations about a perfect holiday but if you dislike resorts, want tranquility and space but enjoy company. Enjoy socialising with likeminded people but the option to be on your own. Prefer boho chic little bars, stunning beaches, delicious food at reasonable prices and the most hospitable hosts, then Tropical Hideaway on Bequia has to be at the top of your list of places to visit!
It more than exceeded our expectations and we WILL definitely be going back. If anyone wants to contact me for more information and an honest review, I will happily oblige.
I'm currently sat at home in the UK catching up on Death in Paradise, drinking rum and wishing we were back at Tropical Hideaway, especially swimming in that AMAZING pool with our new friends from all over the world.
If you're reading this, just book it! Go, enjoy, relax, indulge, be happy and get planning your return trip!
Stayed January 2017, travelled as a couple
Marvelous view with complete privacy!
The Hibiscus cottage is the best after the penthouse. It is so quaint, with a panoramic view and complete privacy. Everything was well thought, with quality eco-friendly products, an incredible entertainment centre (HD super large flat TV screen) with a huge selection of movies and excellent choice of music). The infinity pool is a dream to float around be it in the morning, for sunset or a late swim with the colorful LED lighting! Julie and Martin, the hosts, were consistently graceful and obliging to any request we had. A must come back place, for sure!

"The best vacation of our lives…"
I have stayed at many exquisite locations before; however, Tropical Hideaway in Bequia is most certainly a "bucket list" location to visit. From the moment we arrived at the airport, we were treated like family. From the warmth of Gunno, our taxi driver for the week, and his trademarked handshake greetings, to the welcoming smiles of Julie and Martin, the owners and hosts, we knew we were in paradise (Needless to say, it didn't hurt that Martin had some of his famous Rum Punch infused with locally grown fruits ready upon arrival as well).

Not having the last name "Shakespeare ", I'm not sure I can do the Tropical Hideaway justice in prose. However, I can say this: you have never stayed at a resort that has proprietors who are more attentive, friendly, detail-oriented, and above all, genuinely caring, than Martin and Julie Mansfield of the Tropical Hideaway, Bequia.
Get there soon, and thank me later…
Room Tip: The Hibiscus Cottage is by far the best room on the property…
"Absolutley Ahhhhhhmazing!"
We could go on for days about the fantastic experience we had here. Martin and Julie are the best. When we saw the pictures online and booked we hoped it would be

that beautiful and hoped it would be as it is pictured. Well, it is and even better in person. We stayed in the Hibiscus Cottage for 12 perfect nights. It has everything you need and quite honestly, it is really hard to leave the property. The pool, the serenity, everything is perfect. The attention to detail in ALL regards is superb. Definitely appreciate the "store" at the property and quite honestly pretty much the best food we had on the island was prepared by the Top notch hosts Martin and Julie. The staff is super friendly, the cats are too 😉 It will definitely be very hard to top this place and I can assure you that when we return to Bequia we won't stay anywhere else but here. Thank you Martin and Julie for EVERYTHING!!!
Perfect place to slow down and unwind
The property itself almost defies description, it is perched on the top of the hill with a view that is unmatched by any I have ever seen. Hibiscus cottage was built with total privacy in mind and has a large outdoor deck perfectly situated to watch over the harbour. The infinity pool and pool deck with pool bar and day bed are all laid out with the guests in mind and maintained in pristine condition. It is hard to imagine how it could be any better.Martin and Julie are wonderful hosts and have thought of everything. Thank you so much to you both.

Murray & Linda
Date of arrival       21 December 2016
"Secret getaway in paradise: beautiful accommodation with stunnning view and very friendly hosts!"
Arriving at the amazing bay of Bequia you already realize that this place is a exceptional location in the Caribbean. We flew over Barbados to St. Vincent, from there

we took a comfortable 50 minutes ride to Bequia. The cozy little island with its very friendly inhabitants is surrounded by crystal-clear waters, perfect for snorkeling trips and beach hikes. When we arrived at the Tropical Hideaway, we were left speechless at first. The pictures of the accommodation are already incredibly beautiful, however, the reality of the mood of a breathtaking sunrise with this incomparable view can hardly be captured in a photo. Julie and Martin welcomed us with an superb rum punch and showed us the accommodation and the whole siting. The two were very attentive, helped us where they could and gave us tips for our stay and different trips. When "Matthew", a tropical storm in October 2016, took course on Bequia, the two kept us up to date, so that we felt very safe in the area. For the enormous hospitality we cannot thank them enough. Since the plant is on the mountain, the two even created a small shop, where you can purchase everything necessary for the stay (including meat for barbecue, beverages, etc.) to the local shop price. The apartments are furnished with great attention to detail and even during one of the rare rainy days you can spend a very nice time here.
The Tropical Hideaway is one of the best insider tips of the whole Caribbean, we can only recommend to anyone who plans a trip to the area to spend a few days in this paradise.
Thanks again, Julie & Martin, we enjoyed the stay very much and are already looking forward to our next holiday on Bequia! Best wishes from Germany, Doris & Christoph
"Simply Perfect"
We spent 2 weeks over Christmas and New years in the Hibiscus cottage, and every time I try and tell somebody about tropical hideaway I become tongue tied. Words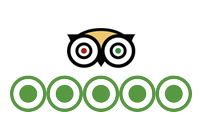 can not describe how incredible this place is. Bequia is beautiful and Tropical Hideaway sets a new standard for ambiance, the view, and service. The best place we have ever been. Thank you Martin and Julie for your hospitality, you are wonderful hosts.
murray & Linda
"Tropical hideaway: A terrific getaway"
From the moment that Julie picked me up at the airport (I rented the vehicle from them) to the rum punch (that packed a punch!) that Martin had waiting upon my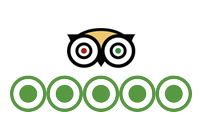 arrival, this was a great stay. Hibiscus Cottage is magical, the view over the bay is breathtaking. The pool is even better in person than the photos suggest. Julie & Martin know the island & all its details inside out & made many recommendations whenever I needed them. Quiet & serene- nothing better on Bequia! THANK YOU!
Stayed October 2016, travelled solo
"The most incredible place and wonderful people I've had the pleasure to meet and to stay."
From the moment Julie picked us up from Bequia airport I Knew this was going to be an amazing holiday.
We flew virgin from LGW to Barbados and then had an hour and half wait for the SVG flight into Bequia which was a very nice experience on a small plane, it was only 45 mins.
Julie was there waiting for us with a big welcome and made us feel really comfortable , and showed us the lovely sights as we made our way to Tropical Hideaway.
When we arrived Martin was on hand with the most amazing rum punch to greet us.They quickly introduced us to two couples around the pool , who had visited TH on several occasions , and gave us lots of tips on restaurants etc .We then were shown to Hibiscus Cottage that was going to be our home for 9 nights then followed by Penthouse Suitefor 2.
We cant describe how beautiful the view is and the cottage its self was first class , every tiny detail was thought of .There was a brilliant kitchen and bathroom with everything you could possibly want , and a big tv with great movies if you just wanted to chill.
The infinity pool was beautiful and having your own pool bar that you could stock up came in very handy , and the prices from TH shop were very reasonable the fridge was never empty !!
We brought loads of food and first class meat for lunches , snacks and bbq from their shop and we couldn't believe how good the prices were , also beers and wines were excellent .
The staff they have are so nice and it was lovely to see people so happy in their jobs , the girls sung while they were working.
Yes it was a steep walk down to the beach and restaurants but it was well worth it for the views, we mainly called a taxi and it was there in ten mins for a good price.
Martin and Julie are one of the nicest couples we have ever met and nothing was too much trouble, and hibiscus cottage was so secluded but you were only a few steps away from the pool etc , it was the most perfect place to stay, we really really cant wait to return !!!!!
"You can't give this enough "dots"!"
We had an outstanding time staying at Tropical Hideaway! Martin and Julie are effortless gems of people! We dined with them – they are amazing cooks –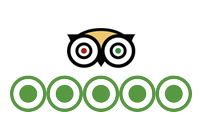 we swam in the pool with them, and spent quiet time getting to know them on their spectacular deck. Ask them about their whale stories! We loved Bequia the most out of our trip to St. Vincent, Canouan, Bequia, and St. Lucia. We completely loved the view from Tropical Hideaway, overlooking Princes Margaret beach and the greater Port Elizabeth bay. The untouched hills reaching out away from the bay are remarkable, and pictures can't do justice to the entire experience.
Room Tip: All the rooms are spectacular!
Perfect
Absolutely amazing!!! Martin and Julie was Extremely nice, personal, helpful and committed to us Having a good stay at The cottage! It was fantastic. Nice house, 

fantastic swimming pool!!! incredible view, super friendly and good staff. All the best from us, we would without a single doubt recommend it to everyone We know. Thanks for a nice vacation 🙂
"Amazing view and wonderful hosts"

The cottage was over and above our expectations, the view from the cottage and the pool is amazing! Excellent experience and service!
"Tropical Hideaway provides more than a holiday it is a experience not to be missed"
From the moment you set foot on the premises of Tropical Hideaway you feel as if you have stepped into a realm of luxury and the Carribean at its very best.
Our hosts Julie and Martin (the owners) provide the best service without being intrusive on our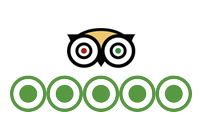 private space. If you want a bit of paradise, this is it. The fixtures and fittings provided were first class and as I don't use superlatives that often, but this without any doubt is the best place we have ever stayed at.
If we have one complaint. That is we didn't stay long enough. We shall return.
"Exceptional in EVERY way"
Exceptional Hosts, Exceptional Accommodations, Exceptional pool, Exceptional Staff and Services, Exceptional Views and even Exceptional Rum Punch!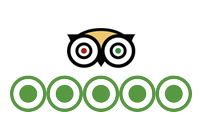 We were delighted to make this our third time at Tropical Hideaway. We love having a private and perfect cottage, just the right amount of socialization with really lovely people, and cannot say enough about our wonderful hosts, Julie and Martin.
"Tropical Hideaway has everything, gracious hosts, wow views, stocked fridge, comfort paradise."
From a rum punch greeting by Julie and Martin, to our goodbye sendoff by our newly made friends, not one thing could be improved about our Tropical Hideaway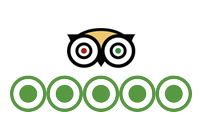 experience. We were impressed by the fine details of Tropical Hideaway. The natural stone pebbles of the infinity pool, comfort of the pool-side gazebo daybed, and the beautiful tended landscape. You have to try Martin's delicious fish pie for breakfast or dinner. Same Time Next Year. Richard and Danny, Birmingham, Alabama USA
"A perfect hideway in the caribean"
Hibiscus cottage was a wonderful place to stay for a week in Bequia. Althoug we had seen pictures of our very private holiday location, the reality exceeded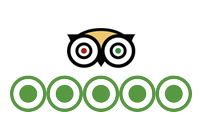 our expections.
"Tropical Hideaway Bequia – Still our #1 pick ever"
If any of you are like us who love to travel, you would expect things to get run down at places you frequent often. Well at Tropical Hideaway Bequia you would be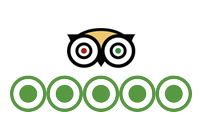 wrong.
This place continues to amaze us. It clearly is our favorite place to stay in the entire Caribbean. The owners are still as awesome and accommodating. One of the things that we had to do when we were there was to always go to town each day to bring back items for our use whether it be beverages or food. Well that has been solved by our hosts at the Tropical Hideaway. They have put together some much needed items that make it so much nicer for all of their guests.
We didn't think this place could get any better, but it has! This is definitely a "MUST VISIT" place. On this trip we actually got to meet some other guests who read our first review and were very thankful for it. They have been back even more often than us.
If you have a chance, please try Tropical Hideaway Bequia! You most definitely be pleased.
As a guest there several times, we have stayed in the Hibiscus unit. It is farther away from the main pool area and other rooms but the views and peace and quiet are not to be beat! The units have everything you need–nice bathroom and kitchenette and great sleeping accommodations. There is also a TV with a wide range of movies and series to watch as well as WiFi.
Stunning and a dream come true
One you step foot on the property you feel the ambience and quality of the place . The cottage was of a luxury standard and the views over the bay stunning. The service provided by Julie and Martin(the owners) was superb without being obtrusive.

We shall certainly visit again
"Boutique Hotel where you feel like home!"
Outstanding room.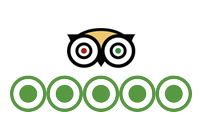 Outstanding view
Outstanding place to feel peace and tranquility.
Surrounding vegetation was spectacular and owners make you feel like home.
We strongly recommend!
"Much better than the photographs!"
Tropical Hideaway and Hibiscus cottage are everything the previous reviewers have said.Little point I think in repeating those who have written before! Suffice to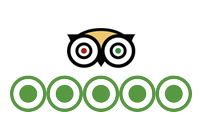 say we were knocked out with the maximum WOW! factor of this beautifully constructed holiday dream! In addition we LOVED Bequia and the friendly local people.Our taxi driver Garvin my fishing skipper De De and the lovely Mrs Johnson owner of the Fig Tree.All super friendly and lovely people. We went in October which is relativly quiet with some resurants closed.We actually liked the slow pace of life and would recommed this time of year if you want to completely unwind.It's a long journey to Bequia but worth every minute when you getto this little paradise.We are going back hopefully for longer than 10days next time!! Highly recommended!!!!
"An Amazing Place… Fantastic Memories for Ever"
Our trip to the Island of Bequia was our first Carribean Holiday. The occasion was the marriage of our son. All together, both families totaled 11 people. Tropical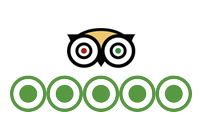 Hideaway was our collective 'home' for one week. My wife and I had the thrill of staying in Tropical Hideaway Hibiscus. Everything about Hibiscus and the entire T H complex was very special: gorgeous setting, exceptional accommodations, lush gardens, the breath taking infinity pool, a stunning view of the ocean, and very special warm and gracious hosts, Martin and Julia. Hibiscus Cottage I think offered the best space: a very spacious living area and kitchen, a perfect bath room, a wonderful private deck overlooking the hillsides and ocean complete with stunning humming birds, a fantastic entertainment center… It can't be overstated: the architecture, the design, the attention to detail, the furnishings… totally first rate! Anyone who chooses to stay at Tropical Hideaway will have a thrilling, comfortable and thoroughly delightful experience. The memories we have will last a life time and I'm confident in saying that anyone who chooses to stay at Martin and Julia's Tropical Hideaway will have made a perfect choice!
"Amazing hosts, unbeatable views, and unforgettable memories"
From the minute we arrived in Bequia on the ferry from St. Vincent we knew our stay on the island would be memorable. Bequia is a beautiful and quaint island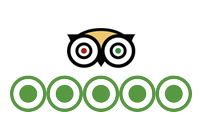 with incredible charm, friendly people, and amazing beaches.
Our hosts, Julie and Martin, were incredibly hospitable and helpful hosts. Julie was at the ferry terminal to pick us up. Julie gave us a wonderful tour of town and the paths to get around, and the different local businesses to visit. When we got to Tropical Hideaway, Martin immediately welcomed us with the best rum punch on the island while their friendly staff brought our bags to our cottage. Martin and Julie gave us a very thorough tour of the property and all of the amazing amenities. Martin and Julie are very knowledgable about the island and what to do and where to go. Throughout our stay, they were endlessly helpful in recommending things to do around the island and the best ways to get around. We came during the low season and found that many of the popular charters weren't running but we really wanted to go snorkeling in the Tobago Cays. We are particularly grateful that Martin and Julie used their personal contacts to connect us with a guide that could take us to the Tobago Cays.
One of the great perks about Tropical Hideaway is the provisioning service that Martin and Julie provide on-site. They stock many basics, fresh fish, wine, beer, and alcohol that can be purchased through them for the same price as the local stores. The best part is grilling your own fresh fish in their stone grill pit while looking out over the bay.
Tropical Hideaway is a spectacular property and perfectly located up the hill which allows for amazing views of Admiralty Bay and a cool breeze off the ocean. We instantly fell in love with the pool area which includes breathtaking views over the infinity pool, a shaded gazebo with lounge cushions and the pool bar where we could keep our own drinks. The property is ideally designed for a relaxing and peaceful getaway and every small detail has been thought through. It is a short walk down the hill to the beautiful beaches, restaurants, and shops.
Our cottage, the Hibiscus cottage, is completely tucked away from the rest of the property–67 stairs down from the pool area–which gives it amazing privacy. We felt completely secluded yet connected to all the Tropical Hideaway and Bequia had to offer. We were so sad to leave our week in paradise and will absolutely be back again.
"An extraordinary place that sets a very high bar for Caribbean hospitality"
My wife and I had the good fortune to stay at Tropical Hideaway this past week. It was a milestone birthday as well as a milestone anniversary trip and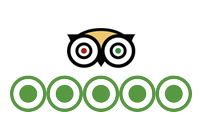 important that the property we chose to mark the occasion was very special, intimate and allowed for a big exhale from the busyness of life. It turned out to be all that and so much more!
After reviewing the many options of where to stay on Bequia, we settled on the Hibiscus Cottage at Tropical Hideaway. We are so very glad we did! Through hard work, vision and attention to detail, Julie and Martin have created a magical place on an Island that is reminiscent of the Caribbean many years ago. From the moment Julie met us coming off the ferry and Martin greeting us upon arrival at Tropical Hideaway with his infamous and deliciously potent rum punch, their warmth and attentiveness to every little detail during our stay was very appreciated. Whether it was making sure we had hot coals burning on the grill to cook some local lobster, ensuring that our provision requests were in our fridge upon arrival, or available to answer questions, they went above and beyond without ever being intrusive. Martin and Julie's attention to their guests extended to their support staff as well. Annie, Keisha and Marlon make you feel welcome and relaxed and help keep the beautiful gardens and grounds well tended and the entire place immaculate.
The entire Tropical Hideaway property is well thought out and envelops you in absolute comfort and unbelievable views. The beautiful Hibiscus Cottage was very private, provided breathtaking views, was well appointed and felt like our home almost immediately. During our stay we met some great people by the infinity pool and shared many stories, laughs and lifelong memories. At the invite of our new friends and through Martin and Julie between guests, we were also able to tour the other accommodations at Tropical Hideaway. Each lovely accommodation was a unique oasis on to itself, and would make it difficult to decide which one to choose next visit (though we absolutely loved Hibiscus).
We have been fortunate over the years to visit many islands and different properties, thinking that life is too short for repeats. Well, Tropical Hideaway has changed our minds in that respect, it is that special. An extraordinary facility owned and managed by extraordinary people. We would highly recommend Tropical Hideaway on that special island that is Bequia.
"exceeding expectations"
This was a fantastic get-away that left us rested and de-stressed. The cottage was clean, spacious and well-appointed with a fantastic view and perfectly private.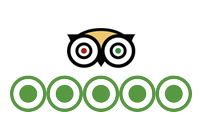 Our hosts were wonderfull people intent on making our stay exactly as we wanted it. The island is like a step back in time which enables you to relax, explore and feel very safe. I think the best way to sum it up would be to say we didn't want to leave. Thank you Julie and Martin for sharing your piece of paradise.
"We Left Our Hearts In Bequia at the Tropical Hideaway"
Pinch me! Did we really spend 15 days in one of the most beautiful places on earth? Yes, I think we did and we feel so blessed. It all started last year upon our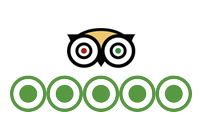 return from our annual vacation spot in Hawaii, which we love, when we decided it was time to change it up and try somewhere new, somewhere in the Caribbean perhaps. My spouse loves to research new vacation destinations and showed me places in Turks and Caicos, Barbados, St. Lucia you name it. Then one evening he said "I know where we are going next year…Bequia at the Tropical Hideaway". I said, "where is Bequia"? We received the same response from anyone we told – that is when we knew this was going to be our next journey in 2015. Setting out from Edmonton Alberta Canada, this was going to be a farther excursion. We stayed over night in Barbados and the next day took a short inter-island flight from Barbados to this beautiful gem of an island in the St. Vincent and the Grenadines, we were greeted by Julie who took us back to our home for the next 15 days. The drive from the airport to the Villa was already exciting as Julie's Toyota 4X4 climbed the steep hill on a narrow road where at some points, we just saw the sky! We noticed the British influence right away because they drive on the wrong side of the road – lol. Finally we arrived and Martin appeared from around the corner to accompany Julie in giving us the grand tour, and it is GRAND indeed! I asked Martin and Julie if anyone ever cried when they saw this property because I was fighting back some tears – tears of joy! My biggest mistake was accepting a glass of Martin's homemade rum punch. I was hooked, it was so delicious and my favorite on the entire island. Martin and Julie were also able to exchange some of our money to get us started until we could go to the ATM in town the next day. The convenience of some services and food provisions on site for guests is genius and very much appreciated. We spent our first night in the Infinity Room and the next 14 nights in the Hibiscus Cottage. Both rooms were exquisite in their own right. Hibiscus cottage is very private and the views are out of this world. If you have a problem with stairs, this might not be the best choice for you, but it made me feel less guilty drinking all those rum punches:) The Infinity Room is the least private only because the pool is right there and guests from two other rooms may occasionally pass by to get to the pool. The plus is that you are close to your washroom when you drink too many rum punches. As the reviews will attest to, you cannot go wrong with any of the rooms. The information booklet in your room is a must read and provides all the information you need, we found this so helpful. We took the day trip to Tobago Cays on the Friendship Rose which is really beautiful. Expect the boat ride to be long – 3 hours each way. Check the forecast before you book so you are not having to endure the choppy waters, it can be unpleasant if you become sea sick easily. Notable restaurants we ate at were: L'Auberge for the steamed lobster, delicious! Fernando's Hideaway for a unique culinary experience where your fish is caught that day and the sides prepared in such a way that the flavors just dance in your mouth. De Reef on Lower Bay Beach for the best lobster salad and Green Boley for delicious Rotis and homemade fries. After exploring the island or relaxing on the beach we always looked forward to returning to the Tropical Hideaway to enjoy the pool and the company of the other guests, who fortunately for us, were amazing and fun. We especially clicked with another couple who Martin introduced us to from Montreal. We hope to meet up with them for future travels, and most certainly when we return to Tropical Hideaway. One of the high-lights of our vacation was the Pot Luck Beach Party! Martin and Julie, our generous hosts, participated and made sure we had a real party. Our small group of 10 turned into about 40 because that is just the way it is in Bequia, you always recognize someone walking by on the beach who you've bumped into previously on the island. When we first arrived we thought Martin and Julie were the luckiest people to own this magnificent property, and they are, but at a huge sacrifice. You must read their story of how they built their Villa which included 8 years of hard physical labour and the many sacrifices that were made along the way…..no two people deserve this piece of paradise more than they do, that's for sure. If you are fortunate enough to stay at this beautiful property and you are people who are down to earth, kind, appreciative and have a sense of humour, Martin and Julie will love you because they are all of the above. We can't wait to come back so we can pick up our hearts we purposely left behind in Bequia at the Tropical Hideaway. Shelley and Glen XOXO
"Absolutely Amazing!"
My husband and I recently stayed in the Hibiscus Cottage at Tropical Hideaway in Bequia. Martin & Julie were phenomenal hosts and the property was absolutely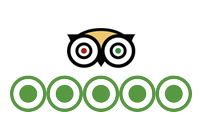 stunning! We loved the Hibiscus Cottage because not only did it have a spectacular view on its spacious porch, it also had a kitchen so we didn't feel that we always had to eat out. Cooking our meals and eating on the porch overlooking the bay was actually one of our favorite things to do! On another note regarding the property, the infinity pool was extraordinary! We enjoyed relaxing in the sunshine quite a bit while we were there.
As we were doing a bit of island hopping during our holiday travels, Bequia itself was the highlight of our trip. While this was due greatly to Tropical Hideaway, Bequia was also our favorite island because it is not incredibly built up with tourism. We thoroughly enjoyed exploring the island, meeting the local people and we felt we truly were able to live "island life". While there were people selling things here and there, no one was pushy at all. It was fun to experience the grocery store (where you buy eggs individually) and really engage with the culture of Bequia as we walked the streets. We found everyone to be helpful along our way. We enjoyed Princess Margaret Beach and Lower Bay Beach – two different afternoon trips that we took. Jack's beach front restaurant was delicious and right next to the action on Princess Margaret Beach. We also REALLY enjoyed Mac's Pizza – it was fun to order and have them deliver to Tropical Hideaway! The Bamboo Chute had the best bacon in the world – that is NO exaggeration!!! The new walkway from Princess Margaret Beach over to town was really neat and a great way to get from place to place.
Overall, Bequia and Tropical Hideaway were the absolute highlight of our trip! If you are even thinking about staying there, THINK NO MORE… it IS the right choice!
"The best place to stay in Bequia if not in the caribeans"
A very relaxing spot if you need to relax and escape stress. Very quite and familiar. Just stay on the wonderful pool and relax. On the other hand, if you want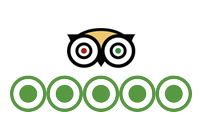 to discover the island on your own, it's also very easy from there. We did not really find moscitos and enjoyed the evening in the local restaurants
"Utterly unique and mind blowingly fabulous"
We stayed for a week at Hibiscus Cottage which is one of the few units at Tropical Hideaway in Bequia over the New Year 2014/5. One could write pages about how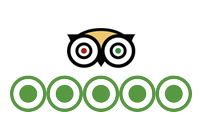 incredibly, mind-blowingly fantastic it all was. We were met at the airport and delivered back by family members. The fine detail that Martin and Julie have put in to make these accommodations completely faultless is staggering. We ogled every day at the views over the best infinity pool we have ever seen. We cooked fresh lobster on the BBQ provided. We swung in our personal hammock on our balcony which was utterly private and which had probably the finest vista we have ever experienced in numerous Caribbean vacations. What the Mansfield family have created here is unique. Dare I say, for what we were privileged to experience for that unforgettable week, it should have also cost a great deal more than it actually did. Four star prices for seven star luxury!
"A Touch of Paradise"
Our second stay at Tropical Hideaway, this year in Hibiscus Cottage which was, even more relaxed and enjoyable than last, only made possible by the owners'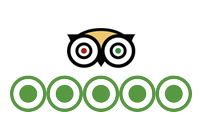 continued impeccable attention to detail, and their ability to go that extra mile to make their guests' stay memorable.
From watching beautiful sunsets sipping a rum punch across the spectacular infinity pool to getting that elusive photo of a humming bird feeding, Tropical Hideaway is a Touch of Paradise that Julie, Corrie and Martin have honed to an extremely high level, whilst extending their friendly, inviting approach, immediately treating you as friends rather than guests-a very successful formula. The accommodation and the surrounding grounds are all kept spotlessly clean and tidy by the quietly unobtrusive but diligent staff who like their employers are more than helpful and friendly, all of which adds to the wonderful Tropical Hideaway Experience.
Thank you Julie, Corrie, Martin and (Missy) for another wonderful visit, we can't wait to see you all again next year.
"Beautiful hidden gem"
Still missing Bequia and the Tropical Hideaway! My husband and I just returned from our honeymoon at the Tropical Hideaway. We had the pleasure of staying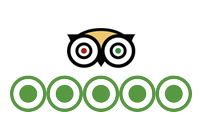 in the Hibiscus Cottage. The room itself was wonderful – very private and peaceful with breathtaking views of the bay and island. The Tropical Hideaway, also very private and peaceful, is by far the nicest and most well kept place we have ever vacationed. The grounds are beautiful and the infinity pool and swim up bar is awesome. There were two other couples staying at the Tropical Hideaway during the time we were there and you wouldn't even know it. We felt that we were at our own private resort. The owners Martin, Julie, and Corrie were extremely gracious hosts. Upon our arrival at the airport, we were greeted by Julie. When we arrived at Tropical Hideaway we were given a tour of the grounds and introduced to the island of Bequia. Once we were in our room we were pleasantly surprised to find a nice welcome package of goodies awaiting for us. There was also a vast amount of information that Martin and Julie provide about Bequia – everything from restaurants, to day trips you can take and much more – which we found extremely helpful. The personal touches that Martin, Julie, and Corrie did for us were so kind and appreciated. You can tell they put their hearts and souls into the Tropical Hideaway.
The island of Bequia itself is beautiful and very welcoming. Our favorite beach was Princess Margaret Beach; we spent a lot of time there and truly felt we had the beach to ourselves most days. During our time in Bequia we opted not travel to any of the other islands in the Grenadines. Instead, we explored the island (bring a good pair of walking shoes the island is very hilly) and I am glad we did …
"Paradise Found!"
"If we has 'Donald Trump Money', and we were free to create a dream accommodation in a dream location, this would be it! With nothing left to the imagination,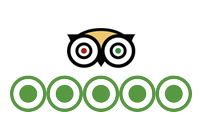 Martin & Julie made their vision come to life, and we count ourselves lucky to have had the privilege of sharing this dream. Nothing but superlatives- the stunning views, utter privacy, exquisite workmanship and quality of design, decadent amenities, all on a tiny tropical island unspoilt by time, devoid of life's pressure and the 'hustle' of discount travel. Locals and a sprinkling of visitors live in peaceful co-existence. This is having your cake and eating it too! For those less active, access by vehicle is easy and inexpensive, and for those more inclined to incorporating fitness, the hillside location makes for a 'built-in' and extremely challenging ultimate 'Stairmaster with a view'- we only used the open-aired taxi service once during our 2 week stay. We thus enjoyed the freshest seafood and island libations in guilt-free abundance!! A once-in-a-lifetime experience that has to be repeated and shared!"
BEST EVER: Spectacular Views, Excellent Service, Friendly Hosts"
Every detail anticipated. Picked us up at and later dropped us off at airport. Frig with beer, food to last first day. Plug adapters/converters. Negotiated prices with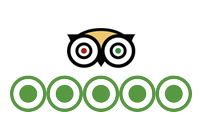 restaurants and cabs for delivery. Self serve covered pool bar with covered gazebo so can enjoy infinity view of port even in rain. Beautiful landscaping. Detailed printed binder with all info you would need. Clean, comfortable cottage right below infinity pool with same fantastic view. Lovely island, but had to fight self to leave this property to go anywhere else. Not one criticism. This cottage has steep climb but was forewarned, beautiful stroll and actually enjoyed the exercise. And so worth the privacy, view. But if not for you, they have more great rooms and cottage at pool and entrance level. Special thanks to Corrie who was our host and friend.
"Unbelievable"
Absolutely beautiful property, fabulous location & amazing view! It looks exactly like the photos, everything was exactly like it was advertised. Martin & Julie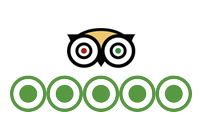 exceeded all our expectations, including helping to arrange a fishing charter one day & on another day, a sailing trip to another island. We rented a car from them, so we had the freedom to take in some of the restaurants, go scuba diving & snorkeling and still had plenty of lazy days to relax. It was an unforgettable honeymoon!
"Wish we never left."
The Hibiscus Cottage at the Tropical Hideaway on Bequia Island was amazing from the second we landed. Julie and Martin, the owners, organized to pick us up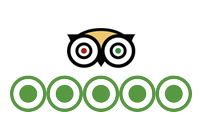 upon arrival and brought us truly to the most beautiful place we have ever seen. The first look of the infinity pool overlooking Admiralty Bay and see the endless clear blue water was amazing. And that was the first 5 minutes of being there. Once we got to our room at the Cottage we kept on getting impressed. The refrigerator was stocked with drinks, beers, eggs, butter, and bread. Fresh fruit from their garden. The view from the cottage deck… fantastic. As you can read, I cannot tell you enough how nice it was there. My wife and I were the only ones on the beach when we went. The ocean water is warm and the sand is soft. We did go in September which is the "low" season because it is "raining" season. We were there in a drought, it rained maybe for five minutes and cloudy for one day. Most the restaurants were closed because of this "low" season but the places that were open was delicious and fresh. Papa's Restaurant was the best, my wife and I are still dreaming about the Deep Fried Goat Cheese. Sugar Reef was delicious and the ambience was spectacular. All the delivery places like Sailor's Cafe and Mac's Pizzeria was delicious as well. All the locals are so nice and we never felt unsafe walking in the town and market. The fact Julie and Martin provide currency exchange and sell alcohol on site made a great convenience. Julie and Martin have an expertise in satisfying their guests and it is easy to say that we left as very great friends. We miss the pool, the Cottage, and everything about Bequia. Cannot wait to go back. Perfect Honeymoon.
"Best Tropical Getaway is at the HIDEAWAY!!!"
The Tropical Hideaway is far removed from the hustle and bustle of everyday life and those very busy "all inclusive" resorts! The resort is very intimate and private.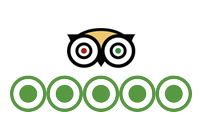 We were there in their "off season" so we were the only couple at the resort which was nice. We stayed in the Hibiscus Cottage and it was perfect!!! We had breakfast every morning at the table for 2 on our cottage patio overlooking the bay of sailboats!! The owners, Julie and Martin, were there making sure we had everything we needed without "hoovering". They have thought of everything you might need from the well stocked kitchen to the acrylic glasses in the bar to the bug spray in all areas! (bugs aren't that bad, just a few mosquitos) The resort has beautiful, lush tropical plants throughout the property that accent the incredible infinity pool!!! The views from our room, the pool, the sidewalks are all spectacular!!!
"Great time in Bequia at Tropical Hideaway"
I recently returned from a trip to Bequia with my wife and young child (3 years old). We stayed at Tropical Hideaway and had a wonderful time. The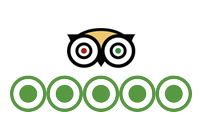 property is luxurious and well planned — the pool is amazing. We never had any troubles with mosquitoes, sand flies, or other pests on the property.
It was a great choice for our family, but is definitely not what one would consider "child proof". My child is fairly conscious of her surroundings and not a climber/jumper/crazy toddler — so it worked well for us. Your mileage may vary, you know your child best. There are areas that have quite steep drops, and while these are railed safely for adults — children could fall if not closely watched.
We really enjoyed the SONOS entertainment system on the property. There was a huge selection of music from many genres, most major release films from 2006 forward — including about 35 Disney movies that kept my daughter entertained while we slept in.
Bequia is a wonderful island with a culture and people all it's own — I encourage you to experience it with Tropical Hideaway.
"Amazing views, fantastic accomodations and an authentic island experience!"
Martin and Julie were such gracious hosts. They were available to chat or help with whatever we needed, but were never overbearing. The scenery was the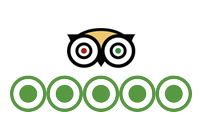 most amazing I've ever experienced; whether from our Hibiscus cottage or swimming in the amazing infinity pool, looking down over the bay was simply stunning. Our room was very spaceous, clean and equipped with a small refridgerator and stove top we could cook our groceries and veggies that are readily available at the harbor (though our room was already stocked with cheese, wine, veggies, nuts, etc.) There are numerous good restaurants also when we didn't want to cook and we enjoyed L'auberge, Mac's Pizza and Sugar Reef to name a few. It's necessary to take a cab down to beautiful Princess Margaret beach, unless you are really fit to walk big hills. However, at $10 U.S it's cheaper than renting a car for the week in most places. Princess Margaret and Lower Bay beaches are very nice with clear blue waters and were not crowded in the least. The infinity pool on premises at Tropical Hideaway is amazing equipped with swim up bar to stock your own drinks which Martin and Julie can even order for you and also a Sonos music system which you can control right from your smart phone. Our room was cool with air conditioning, great shower and bathroom, and more movies than we could ever hope to watch. We enjoyed eating breakfast on the veranda every morning making omelets with eggs that might just be the best I've ever bought. I would highly reccomend the Tropical Hideaway to anyone looking for an authentic island experience!
"Best Holiday Ever"
What can I say? Tropical Hideaway was an absolute paradise. Everything that is represented on TH's website is delivered and more. The rooms are spacious and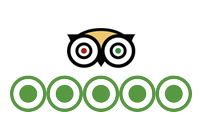 comfortable, the infinity pool is amazing, and landscaping is lush and lends itself to a serene atmosphere. Martin and Julie, the delightful owners, couldn't be more helpful and accommodating. They have thought of everything down to the last detail. The pool has a great sound system and a fantastic daybed in which to laze away the afternoon. Each room includes a starter pack of staples, coffee, tea, bread, eggs, beverages, etc. We prepared breakfast, sometimes lunch in the kitchen which is outfitted with stovetop, microwave, toaster and kettle. On this quiet island, it was great to be able to take advantage of TH's excellent selection of in-room movies. One thing I can't stress enough, follow Martin & Julie's suggestions. If they suggest are particular grocery store, shop there; take-out from a particular restaurant, do so, etc. I have been to many Caribbean islands and am of the opinion that Bequia and TH fit my needs/personality. If you want to be laid back (which we did), you can do so easily here. Unlike St. Barth, there is no "scene" in Bequia, the purpose of your stay will be to relax and unwind.
We plan on seeing Martin & Julie (and their furry friends Missy and Tonga) again very soon.
"Spectacular"
Fourth trip to Bequia, second stay at Tropical Hideaway. Last year we stayed at Palm Cottage. Both Palm and Hibiscus are 5 star excellent in all respects.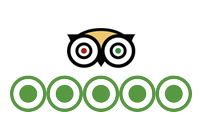 We like to cook and found the kitchen well-suited to our needs with proper utensils, sharp knives, nice plates, etc.There is no shortage of nice places to eat out in Bequia – we just like to cook.
The view from the cottage is stunning and we never tired of just hanging out on the porch drinking in the view (along with a rum punch or the local beer). Thee context of Tropical Hideaway is the island of Bequia. When you're at TH you feel like you're immersed in Bequia.
The TH pool is an experience all by itself as you feel like you could swim right out into the air. It's quite pleasant after a day on the sea (we travel to Bequia to scuba dive) to come back and watch the sunset with Martin and Julie and whichever guests choose to mingle. We've met some wonderful people around that pool.
Travel on Bequia is by taxi or rental car. We chose the rental option as it gave us a bit more freedom but we've done the taxi gig in the past with good results.
Groceries we generally bought at Doris' (she gives a 10% discount to TH guests). We also used Knight's for groceries. Produce is available at the little shops near the ferry area as is the fish market.
Having been to TH last year it felt like homecoming when we saw Martin and Julie again. They're good people working hard to make the stay a pleasant one for their guests. We very quickly felt more like friends than guests.
Tropical Hideaway is truly an excellent place and we do intend to return!
"Beautiful, relaxing honeymoon"
We could not have asked for a more relaxing honeymoon in a more beautiful location. Tropical Hideaway and the Hibiscus Cottage were perfect for us. Our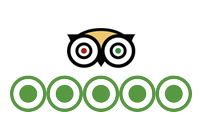 criteria for our honeymoon destination included:
– non-touristy location
– not too expensive
– plenty of privacy
– excursions and restaurants when we wanted to go out
– exotic beaches
– a swim-up pool bar (oddly specific, I know, but I've always wanted to use one)
Tropical Hideaway and Bequia checked all of these boxes and ended up far exceeding our expectations.
The Hibiscus Cottage was perfectly appointed, spacious and secluded and it's clear that Tropical Hideaway's owners, Martin and Julie, thought of everything their guests could want or need. It was incredibly helpful (and relaxing) to arrive to a fully-stocked kitchen and refrigerator too. They were even sweet enough to include a bottle of bubbly for us! The cottage's patio has a stunning panorama view of the bay and we spent a lot of time enjoying the breezes, reading in the hammock chair, admiring the sunsets and dining al fresco out there.
Martin and Julie were excellent hosts and at every turn, I was very impressed with their attention to detail. Whenever we needed anything, they were ready to help. They gave us complete privacy yet warmly greeted us when we saw them at the pool or came knocking at their office with a question. They even invited us and the other couple staying at TH for an evening of rum punch and nibbles on their patio overlooking the infinity pool and bay. They're leading such an interesting life, it was wonderful to have the chance to kick back and chat with them. We also loved their sweet pets, Missy the dog and the three Bengal cats.
they'll leave you alone if you want your space but are more than happy to interact with you if you'd like. Missy happily accepted belly rubs from us on several occasions!
Bequia was easy enough to access from the east coast of the U.S., taking us about 14 hours from our front door to the front door of Hibiscus Cottage. The island itself is still a bit of a hidden gem (and a few fellow vacationers encouraged us to not tell our friends about it, in the hopes it stays hidden). Bequia offered the beautiful blue, clear water I imagined of a Caribbean paradise and lovely beaches…but we had them almost entirely to ourselves! There were maybe a few other couples or people strolling along the water each time were there, but otherwise it was like being on a private beach. As someone with fair, easily burned skin, I appreciated too that the beaches all offered shade trees, set back from the water.
Prices for most things in the grocery stores (we shopped at Doris' and Knights) were pretty reasonable and we didn't end up spending as much on food and drinks as we anticipated. Ate out a few times and most enjoyed Sugar Reef on the other side of the island in Industry Bay/Crescent Beach. Beautiful setting, delicious fish roti and strong (yet oddly inexpensive) rum punches. We also took an excursion one day on a motor boat out to the Tobago Cays and Mayreau; it was definitely a highlight of the trip to snorkel with giant sea turtles in their natural habitat.
A few things we'd recommend for anyone planning to stay at TH:
– Read the incredibly helpful booklet Martin and Julie wrote for guests and placed in each room. It's chock full of information about Bequia, excursions, tipping practices, how to use the in-room TV/movie system, dining options and hundreds of other helpful tidbits. There's also a fascinating photo book tracing the building of TH over eight years.
– Pack more sunscreen than you think you'll need and a water shirt/shorts if you plan to snorkel. Sunscreen is very expensive on the island and the sun is strong.
– Comfortable walking shoes are strongly recommended for the hilly walk to and from TH and town. You could take a taxi for approx. US$12 each way, but walking helps burn off all the pina coladas.
– Bring your own peanut butter or any other food item you can't live without. Certain imported things (like my favorite, peanut butter) cost a small fortune in Bequia.
We are so happy we chose to honeymoon in Bequia and stay at Tropical Hideaway's Hibiscus Cottage. It was everything we wanted plus so many more pleasant surprises. I'm excited for anyone who still has their first trip to Tropical Hideaway ahead of them and I can't wait to make a return trip some day to discover even more. Thank you, Martin and Julie!
.
"Pure Bliss"
When we decided to plan our next holiday, I spent hours and hours scouring the web and finally, after losing hope of finding the place, I stumbled onto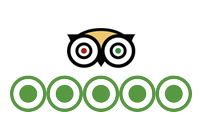 Tropical Hideaway. After visiting their website and reading the reviews, I was sold. Everything you have read is true and I don't even know how to go about explaining how perfect this holiday was. It is exactly what you are expecting. Peaceful, stunning views, AMAZING pool, great hosts and a special little Island. We stayed for 10 glorious days in Hibiscus Cottage.
We live in Barbados so sometimes find that we are spoiled for beautiful beaches, however, Princess Margret beach (the closest one to Tropical Hideaway) was perfect. You can walk to this beach, which we did once, but it is a 20 minute steep walk down and we never braved walking back up. Lets face it though, I wasn't going for the beaches themselves, I was going for Tropical Hideaway!
Martin and Julie were overseas when we visited, which was a shame as we were looking forward to meeting them, however, we were fortunate enough to have Corrie there, (their daughter) who was wonderful. My husband had a massage from Corrie which he highly recommends. She was ready and willing to help with all of our queries and made several recommendations, which were much appreciated. Corrie also made a bowl of rum punch one evening which we finished up rather quickly in the pool as the sun was setting……the rest is a blur ;P
The ONLY thing I would have changed is that there is no freezer in Hibiscus cottage. This is such a small thing that I considered not mentioning it however, what kind of review would it be if I didn't point out something?!!? On the note, Hibiscus Cottage has no curtains. This is not a negative!!! At first I thought this was very strange but it is so private, you don't need them. When I woke in the night on our first night there, I no longer found it strange as the lights from the boats and moon were beautiful. I decided then that even if there were curtains, I would not use them!
We ate at Sugar Reef restaurant twice. It is a beautiful property and the food and service were excellent. We would highly recommend that as well as Mac's Pizzeria….I will not admit how many times we ate from there…..
The only day trip we did was The Tobago Cays, which was simply stunning. A highlight of the trip. Other than that, we spent most days in the pool with a cocktail in hand and it was, as the title says, "PURE BLISS"!
Five stars well deserved!
A special thanks to Corrie for being so wonderful! 😀
"Stop searching and book it!!!"
We stayed at Tropical Hideaway in December spending 6 nights in Hibiscus Cottage and 5 in the Penthouse. I couldn't tell you which one to stay in as they are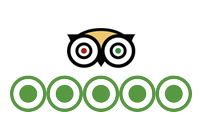 both perfection in their own way. Hibiscus Cottage is completely private, down some steps from the beautiful Infinity pool.
There is a seating area as you go in with an internet TV which the owners have packed full of all the latest movies and TV Series. Although the panoramic views across the bay will keep you more than occupied. The kitchen area has everything you will need. Spotless shower room with plenty of shampoo shower gels etc. There are mosquito screens to all windows, which gave my partner piece of mind. There is even a washing line behind the cottage to hang your swimsuits out. The food and beverage pack is five star. Numbers for taxis, takeaways, local restaurants, places to see are all listed in the cottage.
Martin and Julie the attentive but unintrusive owners have thought of everything. I cant imagine anyone ever wants to leave
"Very Private with Breathtaking View"
Hibiscus Cottage is very private being located on its own below the pool. There are over sixty steps down to it (and up!) but the extra effort is well worth it when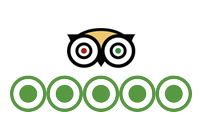 you see the uninterrupted view for the first time down to the wide expanse of Admiralty Bay below. It is superbly appointed and feels very spacious with patio doors across the whole of the one wall making the most of 'that view' We found the kitchen area handy for making the occasional sandwich or toast and local honey for breakfast, but equally the facilities are there if you wanted to prepare a full meal. The attention to detail is exceptional, everything has been thought of from excellent wifi to a very useful washing line behind the cottage. You could spend hours just sat on the balcony gazing at the view, if it was not for Tropical Hideaway's amazing infinity pool. Yes Bequia is hilly, very hilly, but round every corner is a different view, or someone with a friendly wave and smile. We enjoyed walking to Princess Margaret Beach, Lower Bay, Friendship Bay and Port Elizabeth then getting a taxi back to this little piece of heaven in the Grenadines. Finally there is Martin and Julie who are superb hosts always on hand with help and advice to ensure your stay is memorable. Tropical Hideaway and Hibiscus Cottage is very hard to leave and you will want to return
"Best of Bequia"
In the case of Tropical Hideaway I'll break my habit of never leaving reviews simply because it really is deserved. The hosts have created a superbly situated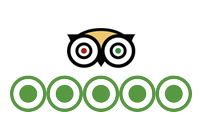 and appointed guest house with several room options and a large infinity edge pool that commands expansive views over the main bay. The location is both convenient for Port Elisabeth, beaches and restaurants but also quiet. I should also add that the personal service provided including airport pick-up and drop-off was exceptional.
The cottage we stayed in was very well presented with all the facilities we needed ( except eggs cups!). The whole of Tropical Hideaway is clearly well maintained with professional staff and a gardener and it shows. My wife and I have stayed on Bequia a number of times and know the island well. Quite simply in our view Tropical Hideaway offers by far the best value and I think the nicest place to stay on the island.
"Excellent"
A wonderful place, very peaceful. Hibiscus cottage, where we stayed, is very private and has an amazing view. The steps keep you fit! Everything is well-thought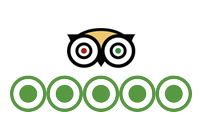 out and tasteful, and an extensive welcome pack is provided (food/drink).You'll probably have seen from the photos that the pool is stunning. The gardens are also lovely. Although the island is small we enjoyed renting a car through the owners for flexibility – e.g. popping down to the market for fish when the conch is blown. Recommended.
"Attention to Details!!"
We spent our 10th Wedding anniversary at Tropical Hideaway with Martin, Julie and their Daughter Corrie in May and could not have been happier. We spent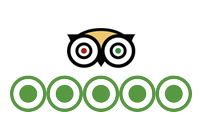 4 Nights in Hibiscus Cottage and 5 Nights in the Penthouse Suite, Originally we were only staying for 7 nights but enjoyed our stay so much we asked if we could stay a couple extra nights and like everything else, Martin and Julie were very accommodating. The cottage it self is located at the bottom of the property and is by far the most private of all the rooms. Its a great room with a beautiful covered porch with an amazing view of the bay. You find your self staring out to sea for hours at a time. Its a bit of a hike up to the pool but worth every step. The Penthouse was amazing. Its located on the top level of the main house. The view again is outstanding as it is from every single room on the property, The finishings and decorating are something from a design magazine. Open air Shower, Stone seats , Hammocks, Swinging basket chairs, Exotic woods from all over the world, imported 150 year old wagon wheels for windows etc etc. We have stayed in rental homes in Turks and Caicos, Costa Rica, Belize, Key West and Puerto Rico and this home is by far the most amazing place of them all. The details and thought put into the construction of this home can only be explained as amazing. Its by far the best pool in all of Bequia but I would say its near the top for the entire Caribbean, They have a king sized covered day bed with a plasma TV, They have a swim up bar with a fridge and sink. There are seats and benches all over the pool ensuring you are always comfortable. We were lucky enough to have the chance to meet Martin and Julies Daughter Corrie. If she is home while you are at the house be sure to get a massage or spa treatment from her. We hired her for a private guided island tour that was a major highlight of our trip. That tour went so well we ended up spending 3 or 4 nights on the town with her and her friends (who are some of the nicest people we have ever met) I could go on forever but then I would just be spoiling the surprises that await you if you book your stay with the Mansfield family. Dont worry about the owners actually living on site as they are very attentive to your privacy and take it so seriously they actually have passage ways around the property so they dont disturb you at the pool if they need to get to the other side of the property. If you need advice on meals or places to go just ask, They are a wealth of knowledge. The house is a short drive from town and there are several taxi services available, We didnt rent a vehicle at all while were there and wont when we return next year. There is so much I could write but believe me when I say "if you go to Bequia and stay at Tropical Hideaway your vacation is in great hands". Feel free to PM me with any questions… Now Stop thinking and book your stay!!!
"JUST PERFECT !!!!"
really !!! we had a splendid stay in the cottage with view on admiralty bay and margareth beach, surrounded by trees, so quite, all the windows open, no sound ,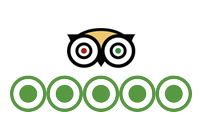 just blue sea in front….afternoon sun, sunset, each night so different, i think you'll never find better , especially on BEQUIA…..congratulations to the owners for what they achieved……you really have everything in the cottage…..
we are filled with energy after our stay at this place, don't wait to book….go go go go…..
"I Don't Want to Go Home … Ever!"
As we sit at Basil's on St. Vincent awaiting our taxi to the airport we agree that we don't want to go home. Bequia (a short ferry ride from St. Vincent) is in a word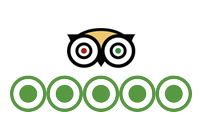 … idyllic. Tropical Hideaway is clearly one of the premier properties on Bequia. The Mansfields (owners) are charming to the core. Their good company coupled with a truly beautiful property high in the hills above Admiralty Bay make for the perfect Caribbean escape. The views are simply spectacular. The accommodations are contemporary and very comfortable. Hibiscus Cottage offers a private experience perched on the leeward hillside. The local Bequia inhabitants are a cheerful and fun people eager to share their island home of which they are quite proud. There are plenty of restaurants and grocers so whether you eat out or dine in you will have many options from which to choose. Taxis are plentiful and relatively inexpensive so you do not need bother with auto rentals. Having visited Bequia many times and achieving notoriety as repeat visitors to Tropical Hideaway it is safe to say we will return … again and again.
" Fabulous "
What a wonderful find. We stayed here for 9 days and had a wonderful time. The accomodation is immaculate and nothing has not been thought of. Martin and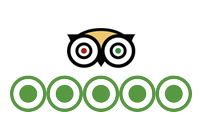 Julie are lovely and have thought long and hard as to what people want on holiday. Nothing was too much trouble and they are very knowledgable of things to do. Tropical Hideaway is well named !! Thats exactly what it is.The pool is beautiful, the views amazing and the company if you so desire is great.We travel extensively and this is probably one of the first places that ticks all the boxes.Nothing has not been thought about in great detail and thatis a rare find these days
Bequia is a beautiful island and the people are lovely. So laid back and easy going. There is as much or little as you want in terms of things to do. So my advice book quickly whilst you still can You won t be disappointed with a vist to Tropical Hideaway. We stayed in Hibiscus cottage but all the accomodation here is just as good .All the extra s ie collection and drop off to ferry, fridge full of food and drink and invites for rum punch all add to the wonderful experience Thanks Martin and Julie You got it so right
"beautiful spot, breathtaking views and wonderful service"
my wife and I and our 2 year old daughter stayed here for the second time recently. we know bequia well and after staying here we would struggle to be happy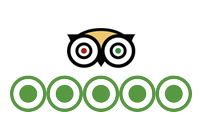 anywhere else. for our small group the hibiscus cottage was absolutely perfect. the facility is to a very high standard but without losing it caribbean authenticity. Martin and Julie are wonderful hosts and very accommodating and their enthusiasm for Bequia is contagious. Without a doubt this is the most amazing pool i have ever seen and over the course of the week we spent many relaxing hours in it. the cottage is very well equiped and it is very easy to settle in to living there. If i had to pick one criticism of the place it is that it is up a steep hill and tough to walk to from the beach however a cheap taxi ride u por down the hill is very easy to arrange and an easy compromise for the spectacular view. I should also add that we felt very safe in the hibiscus cottage."
"Heaven on earth!!!!"
Thank you, Martin & Julie for making our stay in your beautiful villa a memory we will cherish for a lifetime. The views are amazing, the grounds are a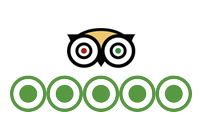 sanctuary, the accommodation is 5 star and the pool… well, day or night it is a most fabulous place. You have put such passion into the design and construction of this very special hideaway. We arrived as guests and left as friends. Thank you for all that you do!
"Peaceful tropical hideaway"
A very peaceful place, tucked away on a hillside, with magnificent views of the harbour. We were the only guests, so it might be different when all 12 beds are taken.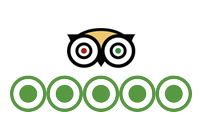 Attentive owners have done a superb job in creating the house and its separate self catering lodges. Collection from the ferry was welcome, as was finding a fridge stocked with food and drink to start us off. The infinity pool is outstanding and is the main feature. Having a hire car greatly eased access to and from the house.
"Breathtaking views, beautiful property, very accommodating."
Martin and Julie are wonderful hosts and the property is kept in pristine condition. There is nothing they haven't thought about that you would need, including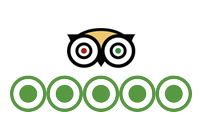 food/beverages so you don't have to run out to the grocery store if you forgot something. The Hibiscus Cottage has everything you need in it. It is very quiet and a relaxing spot. The infinity pool was refreshing at all hours of the day, sometimes we were the only ones in it. It is a short walk to the many beautiful beaches.
Bequia is a very beautiful island, not crowded, we would absolutely go back to Tropical Hideaway.
"Magical Stay in Paradise"
Martin and Julie have a beautiful home. The landscaping is immaculate and the interior design is awesome. It is interesting to be in the company of such fine hosts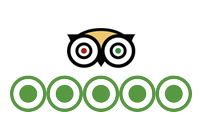 with the "British" accents being from the USA. The Hibiscus Hideaway Villa in which we stayed was great for a honeymoon location it one one of two villas that are secluded from the main house and it gives you plenty of privacy. The Bathroom is a decent size with stand up shower. The tv program even though not needed in paradise is great you can request anything and chances are that it will be available to you from music, TV series to Movies they have it. Available are 220V and 115V power outlets for your convenience. The bed is comfortable and the appliances were all new in the kitchen i know this because the plastic was still on most of them. The deck has a beautiful view from which you can watch the ferry's zoom in and out of what they sunset over the bay. On the deck are a table and chairs or a hanging swing that are comfortable to use on a breezy day to read or relax. There is low light during the evening hours leading to the main house or back the the villa so make sure the have the key flashlight provided especially during showers. When visiting the highlight of our stay was the infinity pool where we spent hours laying by in the padded pavilion or swimming around in. The night lights up with views of the stars and milky way making this a must for star gazers. The only problem I could find with this property is the trek to get there it was a 10 minute ride up the mountain and a $15USD charge by cab, Martin and Julie make trip down sometimes which could help you with this. If you ever have the pleasure of visiting Bequia I suggest staying with Martin and Julie in the Tropical Hideaway.
"If you are going to Bequia, stop looking"
Some places in this world are truly special. Bequia is one of them and staying with Julie and Martin at Tropical Hideaway made this trip unforgettable. I mean what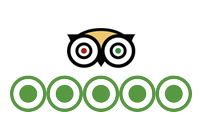 I say in the title, if you are looking for a place to stay on Bequia, I would stop looking and try to stay here. As other reviews note, the location for the villa is perfect, with incredible views of the bay and the island. We stayed at the Hibiscus Cottage, which has its own entrance and its own veranda/balcony. Beuqia is a tropical island with brief showers that help keep the island green. The attached picture is from one of the many amazing rainbows we would sit and enjoy while having our morning coffee. The cottage has a small kitchen, fridge and laundry. You may want to go and try different places to eat around the island but nothing beats coming home late at night, getting a cold beer or glass of wine, some cheese and fruit and enjoying the stars. The pool is truly dramatic. Martin and Julie are both amazing and we really enjoyed having take out fish roti with both of them. We got to know each other and we are blessed to have known them. They were able to do what many only dream about, raise their family the way they not society wants, pursue their dreams and find their place in the world. Sailing around the world with your whole family and living to tell the tale is the holy grail for all those aspiring to sail. Hats off to both of them. This review is in part a thank you to them for being such gracious hosts.
We stayed at Tropical Hideaway in May and were the only couple staying. I could not believe we had access to the entire property at a cost per night less than I paid last week staying at the Fairfield Inn in Chicago.
I would recommend you rent a vehicle when in Bequia. And go with an open mind. Bequia is not the Ritz, it is not St Barts, it is not polished. It is a glimpse of the past, of how the Caribbean used to be. Go now before Club Med gets there.
"Idyllic"
The accommodation was amazing, exceeding our expectations in everyway. There are spectacular views everywhere. The pool was lovely, unexpectedly heated by solar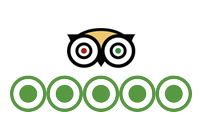 power. Martin and Julie were extremely helpful emailing us helpful information before we arrived and with organising our excursions.
"Completely amazing stay with a gorgeous view, fantastic service & wonderful accommodations – we can't wait to go back."
My husband and I traveled to Bequia for our honeymoon and were fortunate to find and stay at Tropical Hideaway. Martin and Julie were lovely from the start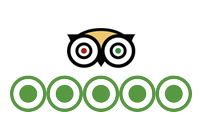 and their accommodations on Bequia were perfect!
We stayed at the Hibiscus Cottage, which was a clean, spacious private villa with internet, kitchenette, and unbelievable views of the beautiful Bequia sunset. We spent many evenings on the balcony just taking in the sights of this amazing island.
Julie and Martin picked us up from the airport and had stocked the fridge with much appreciated snacks and a bottle of wine. They were both excellent hosts, and made our stay relaxing and enjoyable. We particularly loved their affectionate dog Misty and the three Bengal cats that would roam around the property.
Tropical Hideaway is located on the west side of the island with a fantastic view of the harbor. The infinity pool was beautiful, and we spent a number of afternoons swimming around in it. The grounds are well-kept, and we had fresh lettuce and tomatoes from their garden!
We would highly recommend visiting Bequia and staying at the Tropical Hideaway – you won't be disappointed!!
"Truly Amazing Tropical Hideaway – You Won't be Disappointed – AWESOME!!"
From the moment we arrived at Tropical Hideaway, we were welcomed with open arms from the proprietors, Martin and Julie. They are awesome hosts and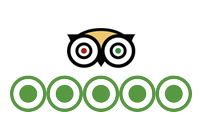 treated us like we were family.
We stayed in the Hibiscus Cottage and felt like we were in our own private place. It's one of the private cottages that are all truly great. They are accomodated with a small kitchen, a full shower and bath, a wireless set up for internet usage as well as a bank of programs to watch, and the most spectacular views one could imagine. Each of the cottages had it's own unique flare and design. I'm sure we'll be back to try one of the other cottages.
Getting there:
You should plan to add one extra day of travel coming and going. You can either fly into Trinidad and take a next day flight to St. Vincent and then the ferry to Bequia or fly to Barbados and fly into Bequia. This place is worth the extra time.
Getting around:
You can rent a vehicle, however, they charge a fee to get a temporary licence and driving is on the left side (opposite if you are from the US). We chose to use the taxi system. They were great and took us anywhere we wanted to go. All we had to do was call and they'd be there within 15 minutes.
Dining:
There is a small kitchen and refrigerator and stove top for those you might like to eat some of their meals in their cottage. There are also many restaurants in and around the Admiralty Bay area. There are some local grocery stores and kiosks set up with fresh fruits and vegetables.
Activities:
Although we just stayed mainly at the property and relaxed, there are several things to do including day trips to Tobago Caye which is one of most beautiful spots on the earth where you can snorkel or dive. There are also some Dive shops that you can use to go on dives.
"Exceeded all our expectations."
This is possibly one of the best locations in all of the southern caribbean. The accommodation is to a very high standard and Martin and Julie are excellent,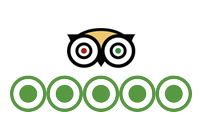 friemdly and accommodating hosts. We will definitely go back again. And on top of all this it is great value.